Last updated: 16 May 2019
Society for Microbiology Education and Outreach grants
Grants of up to £1,000 are available to support relevant science teaching or promotion initiatives, or to support developments

to lead to an improvement in the teaching of any aspect of microbiology.
Talks, workshops, demonstrations, posters, leaflets, broadcasts, activities at science festivals and audio-visual or computer-based packages;
Activities that take place as part of a National Science and Engineering Week event at the applicant's place of work;
Running a school or college-based science week activity (e.g. hands-on or programme of talks);
Supporting microbiology activities in an out-of-school science club;
Buying materials and equipment outside of normal department resources to support a microbiology activity (no more than £500 can be used toward large equipment such as microscopes and incubators);
A class visit to a microbiology laboratory to carry out activities; and
Organising a visit to or from a working microbiologist.
The deadline for applications is 1st October 2019.
Apply Online here
Funding for Community Projects
Not for profit organisations including registered charities, can apply for funding for projects that have a community benefit.The funding is being made available through the Tesco Bags of Help Centenary Grants. The types of projects funded will be
Improvements to a building of regional or national significance that benefits the whole community such as a museum, hospice, specialist hospital ward, art gallery, heritage centre, wildlife centre or an ancient monument.
Improvements to an outdoor space of regional or national significance such as walking/cycling routes, gardens, nature reserves, wildlife areas, waterways or woodlands.
Delivering activities or charitable services across a whole region such as health and wellbeing support activities, foodbanks, community clubs, homelessness support, sporting activities, recycling/upcycling programmes, regional school focused programmes and community festivals or events.
Providing equipment that will benefit the whole region such as medical equipment, minibuses, mobile libraries and safety equipment.
There will be two voting rounds during 2019. Three community projects in each region will be voted on by customers in Tesco stores throughout the UK, in July/August and November/December 2019. Following the vote, the project that receives the most votes in the Tesco voting region will receive a grant of up to £25,000, second place receiving up to £15,000 and third place up to £10,000. The July/August 2019 voting period will feature projects with a Health and Wellbeing theme and projects focussing on cancer, heart disease and diabetes will be prioritised.More information available here
Funding to Mark the International Year of the Periodic Table

The Royal Society for Chemistry is making grants of up to £1,000 available to its Network Members to run a project for the International Year of the Periodic Table in 2019.
To be eligible, applicants should demonstrate that the project supports the celebration of the International Year of Periodic Table; that the project has a significant aspect which is related to the chemical sciences; and that the project has a clearly identified target audience.
Funding is open all year round and will considered at three checkpoints in the year. The next deadlines are Monday the 15 July 2019 and Monday the 14 October 2019.
Details here.
Funding for Capital Projects in Secondary Schools and Sixth Form Colleges (UK)
From May 2019, secondary schools and colleges that have reached a level of excellence will be eligible to apply for a grant of up to £50,000 towards 50% of the cost of capital projects through the Wolfson Foundation's Secondary Education programme. Sixth form colleges are eligible to apply for up to £100,000.
The Wolfson Foundation's Secondary Education Programme is primarily dedicated to supporting the teaching of A-Levels and GCSEs at high-achieving state-funded schools and sixth form colleges.
Schools and colleges that have reached a level of excellence determined by a combination of criteria, but mainly through the receipt of an outstanding Ofsted assessment, are eligible to apply.
More information here.
STFC Wonder Match
Are you a community based organisation who is keen to support their members to engage with science and engineering?
Are you a scientist or engineer who has a hunger to share the wonder of your research with others?
This is your chance to collaborate and bid for up to £1,000 to help develop exciting engagement projects!
Wonder Match is the perfect opportunity for community organisations and researchers to meet together and develop ideas for engagement activities. Based on a highly effective approach, Wonder Match is a series of partnership-building events designed to support community organisations and researchers to work together to encourage diverse audiences to engage with science.
Details here
Funding for School Science Projects (UK)
Primary and secondary schools can apply for funding to purchase equipment so that students can enjoy practical science, to run science enrichment projects in schools, or to enable students to participate in science events and competitions. Primary schools can apply for grants of up to £600 and secondary schools up to £1,000. The funding is available through the Worshipful Company of Armourers and Brasiers, one of the leading charities in the UK supporting metallurgy and materials science education from primary school to postgraduate levels. Funds are finite and will be allocated on a first come first served basis in each year starting on 1 April 2019 until all the funds are exhausted.
Details here.



London Mathematical Society - Small Grants for Education
To stimulate interest and enable involvement in mathematics from Key Stage 1 (age 5+) to Undergraduate level and beyond, by:
enhancing and enriching mathematical study beyond the curriculum;
engaging the public with mathematics;
encouraging unusual ways of communicating mathematics.
The scheme is primarily intended for activities for which there is limited scope for alternative sources of funding. Applicants linked to universities should ideally be supported by a member of the Society and ordinarily the Scheme will not fund University outreach activity. However, anyone based in the UK is eligible to apply for a grant.
Details here.
Grants to Promote Use of Tap Water (UK)

Grants of between £300 and £3,000 are available to Schools, Colleges and Universities for projects that significantly reduce their reliance on single-use plastics and plastic waste.
The Tap Water Awards aim to support projects that develop new solutions to replace pre-existing systems that rely on plastic and promote the use of tap water. Grants are available to support educational establishments install mains fed drinking water machines and using reusable bottles. The Awards will however not pay for activities or services that schools have a statutory responsibility to provide.
Applications can be submitted at any time.
FSC Kids Fund
The Kids Fund is part of the Field Studies Council (FSC). FSC is the only environmental education charity dedicated solely to providing informative and enjoyable opportunities for people of all ages and abilities to discover, explore, be inspired by, and understand the natural environment.
The Kids Fund is funded by donations from individuals, Trust Funds and from FSC Membership subscription. FSC staff also organise fundraising events.
The Kids Fund aims to:
Bring environmental understanding to disadvantaged young people by attending a course at an FSC learning location.
Help disadvantaged young people to attend a course who may otherwise be excluded due to some form of disadvantage – health, mobility, deprivation or financial.
More information here.
Funding for Projects that Promote a Better Understanding of the Environment and Countryside (UK)

UK based not-for-profit organisations and schools can apply for funding to the Nineveh Charitable Trust for a broad range of projects and activities that promote a better understanding of the environment and countryside, whilst facilitating improved access, education and research.
Whilst the Trust does not specify a minimum or maximum grant amount that can be applied for, an analysis of previous grants would suggest a maximum of £5,000 per year for up to three years.
Applications can be submitted at any time.
Biochemical Society scientific outreach grants (UK)

The Biochemical Society outreach grants programme is now open for applications. Grants of up to £1,000 are available to increase participation in the molecular biosciences at school level and beyond through engagement activities.
Applications for funding are invited to assist with the direct costs associated with an event and expenses incurred. The type of events funded could include:
Activities for a science club
Workshops for students or teachers
Lectures from research scientists
More here.
RSC Chemistry Grant for Schools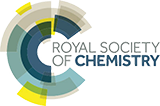 The Royal Society of Chemistry is offering grants of up to £75 for schools to carry any of their Global Experiments.
Or, you could use the money for another chemistry activity. Why not try one of the 1000s of experiments on Learn Chemistry?
The RSC Regional Coordinator for Wales is Dr Dayna Mason; please contact her at masond@rsc.org for more information.
IoPW Funding

Do you have ideas for extra-curricular opportunities for your students? The Institute of Physics Wales's Public Engagement grant scheme is designed to give financial support of up to £750 to individuals and organisations running physics-based events and activities in Wales. This grant scheme is open all year round and applications will be assessed by the Institute of Physics in Wales Committee. Successful applicants will be notified by email of the outcome within six weeks of the closing date.
The Institute of Physics centrally also offers grants of up to £600 to schools.
More information and the application process here.
The Naturesave Trust grants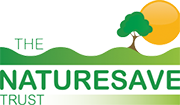 The Naturesave Trust was set up in 1995 to promote sustainable development. To date, the trust has funded projects worth over £580,000 throughout the UK.
You can apply for funding online here or by downloading an application form here and returning it by post, together with any further information you think might be useful, to: Bee West, Trust Administrator, The Naturesave Trust, South Devon House, Babbage Road, Totnes.
The Edina Trust Science Grant Scheme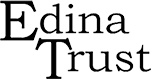 The Edina Trust Science Grant Scheme (SGS) offers small grants to all state-funded primary schools, nurseries and special schools in designated educational areas. For the 2018-19 school year, SGS grants will be available in Wales in Caerphilly and Blaenau Gwent only.
The SGS is non-competitive: funding is set aside so that there is enough for every school in these areas to get the full amount. There is a Main Grant for "full" Primary Schools* and ASN Schools of £500 per year towards a science project. Examples of what the SGS will fund are:
Details of our simple application process are here.
Funding to help experience the Arts
As part of the Lead Creative Schools Scheme, the Arts Council of Wales has launched a new funding stream to allow schools to apply for small one-off grants of up to £1,000 to fund visits to arts events in galleries, theatres, arts centres and other venues. More information here.
The Centre For Alternative Technology (CAT) Bursaries
CAT Bursaries are available for KS3, KS4 and 5 school & college STEM groups in North Wales.
Contact Gabrielle Ashton, Education Dept: education@cat.org.uk / 01654 705983.
The Institute of Mathematics and its Applications (IMA)
Individuals in further education establishments can apply for up to £600 of grants in line with the Education Grant Scheme for either organising or attending a mathematics related activity. The Education Grant Scheme is ongoing throughout the year and applications can be made year round. More here.
Can be made by a teacher at a primary or secondary school for sums up to £1,000. Applications from existing chemistry clubs looking to expand/ enhance activities would be welcome as would those from colleagues interested in starting a club.
Funding for Metallurgy and Materials Science Education (UK)
The Worshipful Company of Armourers and Brasiers is one of the leading charities in the UK supporting metallurgy and materials science education. From primary school through to postgraduate levels, funding is available for science equipment and projects, or travel to scientific events or institutions. Funds are finite and will be allocated on a first come first served basis in each year starting on 1 April.
Institute of Mathematics Education Grant Scheme (UK)
Anyone working in secondary schools, Colleges of Further Education (FE) and Higher Education Institutes (HEIs) can apply to the Institute of Mathematics Education Grant Scheme for a grant to help with the costs of running or attending an educational activity relating to mathematics. Grants will be made up to a value of £600. Activities supported include: hosting a mathematics event (eg Maths Trails, Maths Competitions); attending conferences (eg Mathematics Works). Primary schools should work in partnership with a secondary school, FE or HEI. Applications can be submitted at any time.
Awards for All (UK)
Awards for All supports a wide range of activities in England, Scotland, Wales and Northern Ireland, including education, heritage, environment, health, community activities; and in most countries, sports and arts.
One example of a school that has recently received funding is Treloweth Community Primary School in Cornwall. The school will use funding of £9,940 to create a learning hub for the community. This will improve facilities and create an environment for various activities, including family learning, drop in sessions for parents and after school clubs.
Applications are received on a continuous basis.
Free Trees for Community Groups and Schools (UK) – Woodland Trust
Schools across the UK, nurseries, colleges, universities, and other groups can apply for up to 420 trees to improve their local environment. Tree packs available include hedging, copse, wild harvest, year round colour, working wood, wild wood and urban trees. The Woodland Trust is currently taking applications for trees to be delivered in November 2019.
More information here
B&Q Waste Donation Scheme
B&Q operates a community re-use scheme through all stores.
The scheme is in place to donate unsellable products and materials for re-use by local schools, other educational institutions and community groups, for the benefit of the local community and the environment. These items are donated on the understanding that they will be re-used or disposed of responsibly if they aren't used.
Eligible groups include:
Schools and colleges
Child minders, playgroups and nurseries
Allotment associations, community gardening projects
Youth groups including scouts, guides and cadets
Conservation groups including The Conservation Volunteers and Forest Schools
Other local community groups
More information here
Grants4Schools
Grants4Schools was launched to help schools access the many different grant schemes available to them. Our aim is to provide a one stop funding information service to schools.
You can try Grants4Schools for free here.