Last updated: 02 July 2020
FIRST® LEGO® League during lockdown

The FIRST LEGO League Explore and FIRST LEGO League Discover programmes have both been adapted as home editions so that parents can deliver the programmes with their children at home.
We've also enabled over 150 schools that remain open for key worker children to deliver both programmes with free class packs and sets. Both of these initiatives have been very popular, so to support parents with home learning and schools running the programme we have created session video tutorials to follow along with during their session time.
Registration is now open for 2020-2021 FIRST® LEGO® League Challenge season.
Get your team together and think about the ways we can get people moving!
Rebrand
FIRST® and LEGO® Education have made the decision to rebrand FIRST® LEGO® League. The programmes will now be known as:
FIRST® LEGO® League Discover (4-6 year-olds)
FIRST® LEGO® League Explore (6-9 year-olds)
FIRST® LEGO® League Challenge (9-16-year-olds)
Details here.
Virtual Faraday Challenge - IET

Due to the current circumstances we have adapted this year's Faraday Challenge developed in partnership with Airbus to bring you our first Virtual Faraday Challenge!
Open for anyone between 7 to 15 years, young people can do this at home, in school, individually or as a group or family.
Based on a real-world problem, the Virtual Faraday Challenge brings together STEM subjects (science, design and technology, engineering and maths) in an engaging way and encourages the development of young people's problem solving and communication skills.
The Virtual Faraday Challenge challenges young people to see if they can assist the work of Airbus in helping people around the world in times of need and work in the way engineers do in designing a new product.
Designed to inspire young people to get creative, there is no time limit, but we will only be able to judge their ideas on what they present to us. Entries need to be submitted as a PowerPoint presentation following the guidance in the brief. The best entries will receive a prize and may even feature on our website.
There is no set closing date and entries are judged weekly.
Details here.
Armourers & Brasiers TATA Steel Sixth Form Materials Prize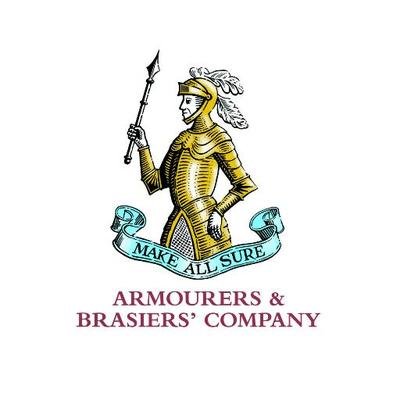 This is a new competition designed to support schools in encouraging students to develop a sustained interest in STEM careers. It has been set up to give students structured opportunities to find out more about Materials Science and Engineering and enhance and enrich their studies.
The Prize is a stand-alone project that is carried out by lower 6th students (age 16-17) during one school year. The top prize is £1500 for the student and £1000 for their school.
Details here.
The Great Exhibition at Home 7-14 years old

This competition is targeted at 7-14 year olds. The whole project is designed to last for the whole summer term, culminating with an entry for the great exhibition. There are 7weeks worth of activities in the project and even a Facebook group to support entrants.
Entrants are required submit a 1 minute video presenting their Great Exhibition at Home, which tackles the question:
How can engineering help protect the planet?
Take part in The Great Exhibition at Home Challenge to be in with a chance of winning fantastic prizes including: £500 worth of equipment to supersize STEM subjects in your school, the opportunity to video chat one with one of our inspiring engineers and more!
The deadline for entries is 10th September.
Details here.
The Linnean Society – Portrait Competition 8-19+years old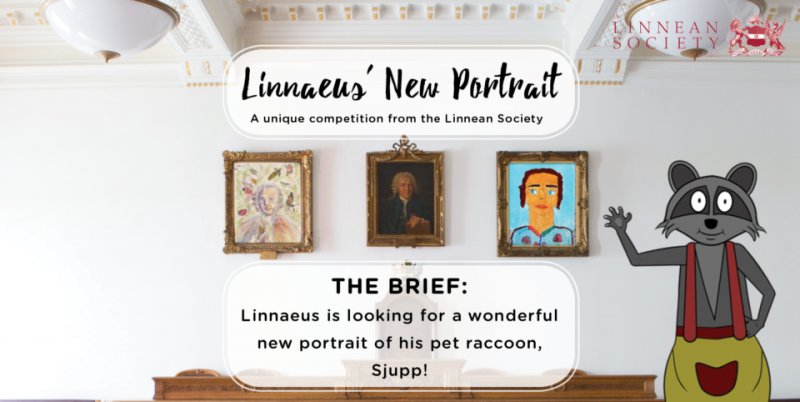 Linnaeus is looking for a wonderful new portrait of his pet raccoon Sjupp!
There are five age categories: 7 and younger, 8 - 11, 11 - 14, 15 - 18, and 19+.
Entrants can be from anywhere, i.e. not limited to the UK. The entry should ideally be flat, portrait (i.e. not landscape) and a standard paper dimension, minimum A4 (21x29.7cm). However, as this is a special edition of the competition, we would be happy to receive other formats.
Submissions must be the entrants' own work, do not enter copyrighted art.
There is a video about Sjupp and Linneaus on the website which can help you with the task.
There is no closing date for this competition so apply at any time!
Details here.
The Linnean Society Special Species Competition – No age limit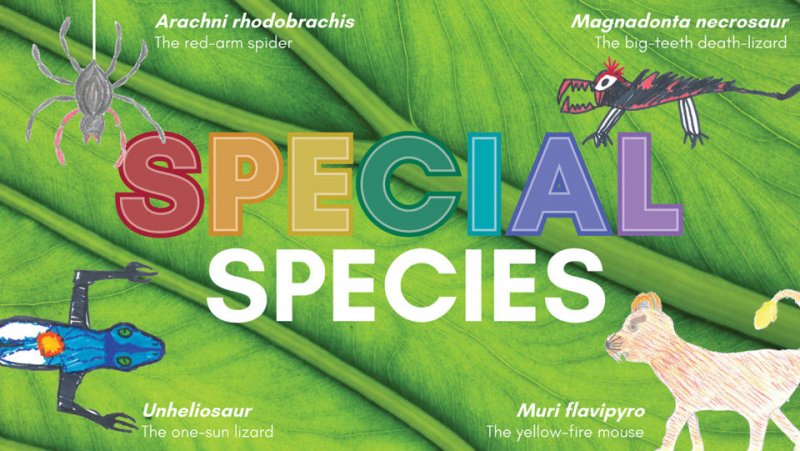 We are currently accepting entries from all age groups (even adults!)
To enter, create a new species and send the following to learning@linnean.org:
The first name, age (in years) and city of the person who created the special species

A picture of your special species

It's scientific and common name

A paragraph giving the reasons for its adaptations and a description of its habitat (aim for around 50 words)
We will be highlighting great works as we receive them.
Winners are awarded in April, July, September and December.
The Linnean Society have resources to help you chose your species.
Details here.
Nancy Rothwell Award 7-18 years old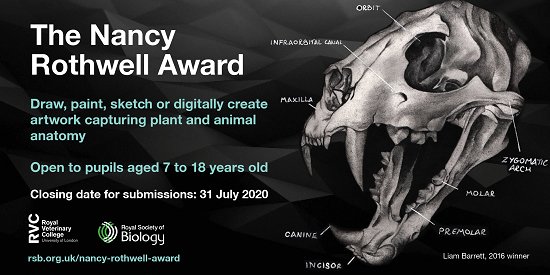 The Nancy Rothwell Award celebrates specimen drawing in schools and highlights the benefits of combining art and science.
Each entrant can submit only one drawing for the award. We encourage entrants to enter scans of their specimen drawings rather than photographs.
Prizes
There are three age categories (7-11, 12-14, and 15-18) and prizes are awarded for:
Highly commended
Top three runner-up entries in each category will be awarded a set of drawing pencils and a certificate.
Winner
The overall winner in each category will be awarded a set of drawing pencils, a certificate and £25. The winners' schools will also each receive £100.
Student prizes will be presented at our Biology Week 2020 Annual Awards Ceremony on 8th October 2020.
Both highly commended entrants and winners will also be invited to an experience day at the Royal Veterinary College on 8th October 2020.
Closing date July 31.
Details here.
Primary Engineer Leaders Award 4-14 years old

COMPETITION MODIFIED AND DATE EXTENDED FOR HOME LEARNING OPPORTUNITY!
Engineering is all around us, from the cars we drive in, TV screens we watch to the food we eat. It is what makes our lives liveable and as such forms the basis of discussion, creativity and problem solving. How can we make life better for others and ourselves?
Children, pupils and students in Early Years Settings, Primary and Secondary Schools are invited to interview an engineer, identify a problem, draw and annotate a solution to it on an A4 or A3 sheet and explain on one side of A4 (or less) why their solution should be manufactured by engineers.
The Leader's award is now available at home and the deadline has been extended to the 10th September. Register for access to home learning resources and live engineer interviews.
Deadline, September 10.
Details here.
The Royal Society of Biology Photography Competition is now open for entries!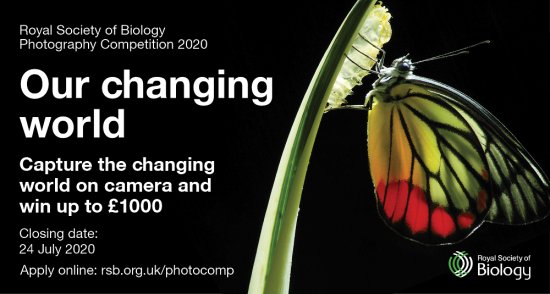 'Our changing world' is the theme of the competition in 2020. Life on Earth is dynamic and we invite you to capture these transformations.
Your photograph could illustrate the changes which occur within nature, including metamorphosis and shifts from young to adult. You might wish to depict how habitats develop during ecological succession, how wildlife adapts, or the impacts humans have on nature. We also welcome entries that explore this theme at the cellular, genetic and molecular level, exploring how life can change at a variety of different scales.
Prizes
There are two categories in the competition, each with a cash prize:
Photographer of the Year (18 and over) - £1,000 top prize
Young Photographer of the Year (under 18) - £500 top prize
Closing date July 24.
Details here.