Last updated: 10 September 2019
September 2019
The Open University's Young People's Programme - register your students NOW!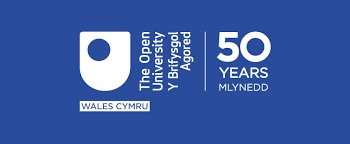 Get a taster of what it's like to study at university with The Open University's Young People's Programme of online short courses. It will give you strong skills you can use in your UCAS applications and it's completely free.
How will it help you?
Studying an Open University short course alongside your AS and A2 studies will help you:
Achieve greater exam success
Prove you have great skills and strengths you can include on UCAS applications
Stand out from the crowd on competitive university courses
Make more informed decisions about your learning and career choices
Deadline for registration is September 12th. Details
here
.
Register for tickets for the Royal Institution Christmas Lectures 2019

Mathematician, author and TV presenter Dr Hannah Fry will deliver the 2019 CHRISTMAS LECTURES from the Royal Institution: Secrets and Lies: The hidden power of maths
We all like to think that we know what we're doing in our lives; that we're fully in control. But our gut instincts are often unreliable. Thankfully, we've got mathematics – a peculiar power that can cut through reality and show us what it really looks like.
In a series of three Lectures broadcast from the Royal Institution's world famous theatre, Hannah will show us how to decode life's hidden numbers, helping us all to make better choices, separate news from fake news, and take back some of the control we have lost.
Tickets to the filming of the CHRISTMAS LECTURES are available through a ballot opening to Ri Members and Patrons and UK registered schools only on 5 September.. We're just saying...
All details, including registration, here.
The Splendiferous Science Show, National Waterfront Museum, Swansea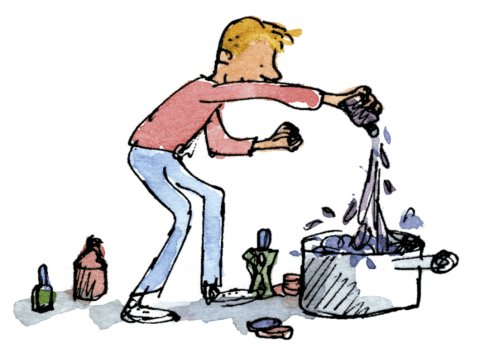 14 September 2019, 2pm
Cost Free
If you've ever wondered what's needed to get James' peach to fly, whether George is a genius scientist and how topsy-turvy the Twits could really be, then this is the splendiferous science show for you. Join BBC Bitesize science presenter Jon Chase as he delves into the whoopsy waffling worlds of Roald Dahl.
UK Space Conference 2019, 24 -26 September, International Convention Centre, Newport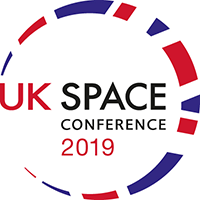 The UK Space Conference 2019 is three full days of information, inspiration and innovation. Get the latest updates from the space sector, learn from industry specialists, policy makers and thought leaders and take part in thought-provoking sessions and discussions.
The ESERO-UK Teacher Conference will once again run in parallel with the UK Space Conference. ESERO-UK, also known as the UK space education office, provides free resources, support and information for teachers to enhance the teaching of science, technology, engineering and mathematics (STEM) using space as a context.
DISCOVER SPACE is the unmissable, free-to-attend event for schools. Held alongside the UK Space Conference 2019, DISCOVER SPACE will host a series of fun and educational activites, hands-on interactive exhibits, talks and shows to capture the imagination and inspire young people to pursue careers in science, engineering and technology.
Recommended for uniformed groups and schools.
For further information, please contact info@ukspace2019.co.uk.
Theatr na nÓg, The Butterfly Hunter, Dylan Thomas Theatre, Swansea, dates in September and October
In partnership with Swansea Museum, National Waterfront Museum and Technocamps
Why are there so many different species?
Multi award-winning Theatr na nÓg invite you on an adventure with one of the greatest scientists of all time, as he seeks to answer this age-old conundrum.
Born in Wales, Alfred Russel Wallace came up with the theory of evolution at the same time as Charles Darwin after stumbling upon an unusual beetle in the Neath Valley. Set sail on a fantastic journey from Wales to Brazil and the Malay Archipelago, exploring jungles and remote islands as we follow in Wallace's footsteps and see how his theory came to light.
The play includes magical storytelling, an interactive element in which the audience embark on their own expedition and the chance to:
* Learn what life was like for Victorian explorers
* Uncover the secrets of the amazing natural world around you
* Find out how you can support nature with environmentalism, sustainability and conservation
Perfect for Years 3 and 4
Details here.
Theatr na nÓg, Eye of the Storm. Swansea 24 - 28 Sep; Newport 15 -19 Oct; Bangor 21 - 23 Oct; Aberystwyth 24 - 26 Oct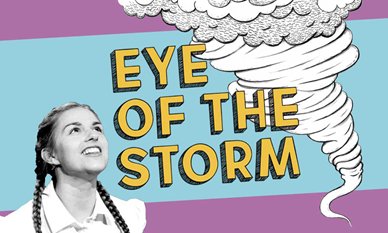 In partnership with Technocamps
Best Show for Children and Young People - Wales Theatre Awards 2018
Meet Emmie Price.
For the last 5 years her life has been a whirlwind. It's a world torn between caring for her bipolar mum, pursuing a passion for tornados, and proving she's got what it takes at school. But Emmie knows one day that's all going to change. One day she's going to become a storm chaser… in America.
When an opportunity to get a bursary to study in the USA comes up can she keep her place on the course and win the STEM competition with her invention for renewable energy?
Multi award-winning Theatr na nÓg present an unmissable original musical play that's guaranteed to seize your heart and capture your mind. Set in the Welsh Valleys to a toe-tapping soundtrack steeped in Americana from Grammy Award winner Amy Wadge (Thinkin' Out Loud with Ed Sheeran, Keeping Faith) and performed live on stage by a cast of 8 talented actor musicians.
This theatrical event of courage, determination and compassion is guaranteed to inspire adults of all ages and families with children aged 8+.
Details here.
**AT SWANSEA, NEWPORT AND BANGOR THERE WILL BE AN ASE PRE-SHOW PANEL DISCUSSION ENTITLED "Let's Talk about Girls in STEM". Details and booking here.
ASE Regional Events for the Autumn term - Swansea 25 September; Newport 18 October; Bangor 22 October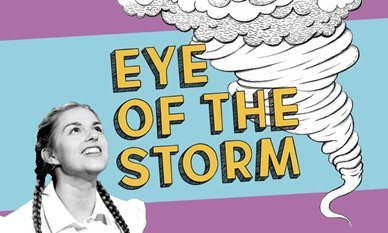 A panel discussion entitled "Let's Talk about Girls in STEM" will take place before performances of the show Eye of the Storm (details for the show above).
Bookings for the discussion are separate from bookings for the show.
Details and booking here.
Renishaw workshops for primary schools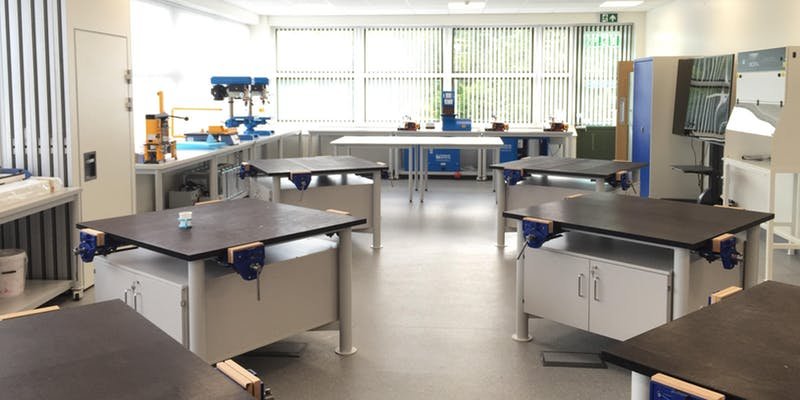 For students at primary (yrs 5 and 6) and secondary schools throughout South Wales, Renishaw's education outreach workshops provide an exciting hands-on experience of real-world engineering. For teachers, they offer an ideal opportunity to pro-actively engage classes in science, technology, engineering and maths (STEM) subjects.
Held at our state-of-the-art Fabrication Development Centre (FDC) in Miskin, our half-day and full-day workshops are completely FREE and can even be tailored to meet the needs of individual school curricula.
With strong core curriculum links, the workshops offer a range of different engineering STEM oriented activities including: Considering a career in engineering; 3D printing and Computer Aided Design (CAD); Electronics; Engineering; Coding and software; Science - Superstar CREST awards
More details here
Free Marine Science Workshops for Schools
The Sea Cadets with Seafarers UK are offering marine science workshops to KS3 students across the UK, completely free of charge.
This fun and informative two-hour workshop session focuses upon buoyancy, exploring some of the scientific principles behind buoyancy and displacement and ends with a team challenge to float a vessel to support the most cargo.
For availability or more information please contact: Sally Wilkinson - swilkinson@ms-sc.org
October 2019
World Space Week, 4-10 October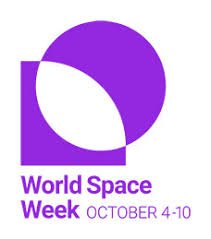 World Space Week, October 4-10 annually, is the largest space event on Earth. More than 5,000 events in over 80 countries celebrated the theme "Space Unites the World" in 2018. The 2019 theme is "The Moon: Gateway to the Stars."
How will you celebrate? Information and ideas here.
Biology Week, 5-13 October
Biology Week 2019 is from 5th-13th October and showcases the important and amazing world of the biosciences, getting everyone from children to professional biologists involved in fun and interesting life science activities.
Now in its eight year, Biology Week will see events take place all over the world that celebrate biology, get more people involved and aware of the subject, and encourages as many people as possible to embrace their enthusiasm for the subject.
Events get more diverse every year and can be run by anyone with enthusiasm for biology; science festivals, Big Biology Days, dino digs, competitions, lectures, fungal forays, music and storytelling - anyone and everyone can get involved.
Are you already running a Biology Week event?
If you have an event during Biology Week that you would like us to help promote and deliver, fill in our Biology Week events form and we will add it to our Biology Week calendar.
Want to get involved, but still not sure how?
Last year we made some downloadable guides to help you put together your own Biology Week event, including teacher guides.
All details, including guides, here.
Ada Lovelace Day, October 8th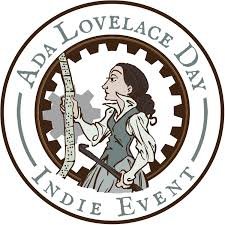 Ada Lovelace Day (ALD) is an international celebration of the achievements of women in science, technology, engineering and maths (STEM). It aims to increase the profile of women in STEM and, in doing so, create new role models who will encourage more girls into STEM careers and support women already working in STEM.
Born in 1815, Ada Lovelace collaborated with inventor Charles Babbage on his general purpose computing machine, the Analytical Engine. In 1843, Lovelace published what we would now call a computer program to generate Bernoulli Numbers. Whilst Babbage had written fragments of programs before, Lovelace's was the most complete, most elaborate and the first published.
More importantly, Lovelace was the first person to foresee the creative potential of the Engine. She explained how it could do so much more than merely calculate numbers, and could potentially create music and art, given the right programming and inputs. Her vision of computing's possibilities was unmatched by any of her peers and went unrecognised for a century. Read our biography of Lovelace to find out more!
Ada Lovelace Day includes dozens of grassroots events around the world. These events take many forms — from conferences to Wikipedia 'edit-a-thons' to pub quizzes — and appeal to all ages, from girls to university students to women with well-established careers. Every year, people in dozens of countries across six continents put on their own event to support women in their own communities. You'll be able to find out if there's an event near you on our map. But don't risk missing out – organise your own event!
More details here.
18th Annual Welsh Physics Teachers Conference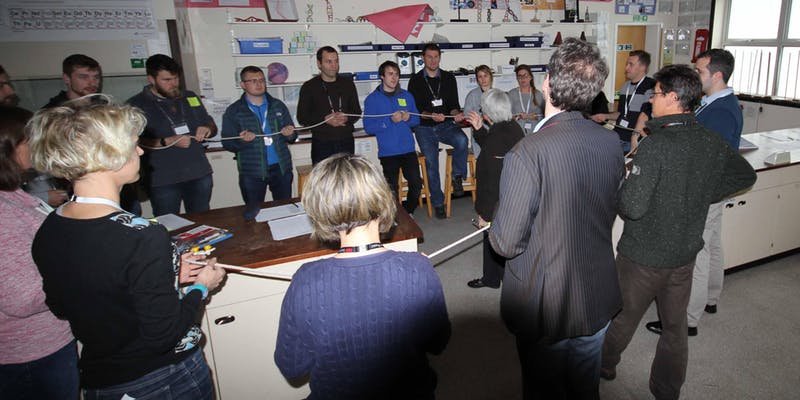 Book now for the Institute of Physics Welsh Physics Teachers Conference on 9th October 2019 at Christ College Brecon.
Speakers will be Professor Andrew Evans: Head of Department - Physics, Aberystwyth University, Professor Averil Macdonald OBE and Professor Alun Vaughan University of Southampton.
There are also a wide range of workshops to choose from.
Details and booking here.
Super Science Saturday! Cardiff National Museum, 12 October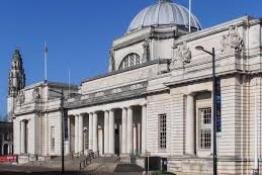 To celebrate Earth Science and Biology Week 2019 the Museum scientists are teaming up with scientists from Cardiff University to bring you a fantastic day full of interesting things to discover and do.
You could be chatting to someone about the biggest bug in the Museum's collection or maybe getting hands on with a little maggot racing!
Details here.
Climate Change Education to Support the Curriculum for Wales, Swansea, 22 October
The purpose of this event is to explore ways to link the new Curriculum for Wales and climate change education by bringing together secondary school teachers, university researchers and the third sector to spark ideas for lessons around climate change.
The researchers will bring established STEM outreach activities for teachers to try and we'll also hear presentations from teachers who have already delivered successful lessons on climate change.
There is no charge we will be providing lunch for delegates.
Details and booking here.
The National Education Show, Cardiff, 25 October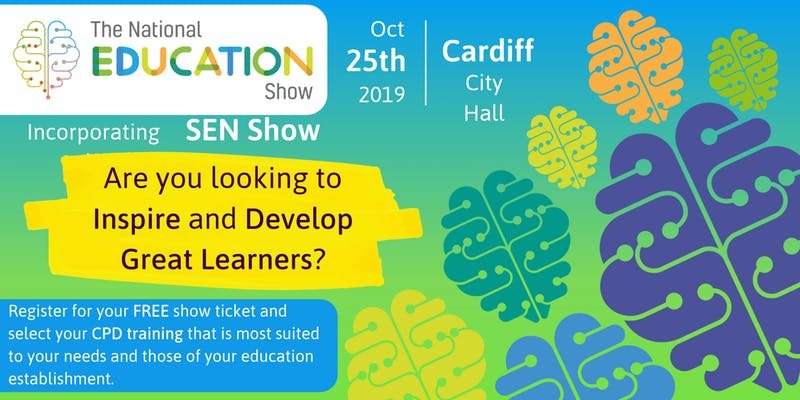 Did you know that to simply join us in the City Hall on 25 October is completely free? There's a huge host of things to see and do at the National Education Show and SEN Show, without spending a penny.
Our show welcomes thousands of education professionals including teaching and non-teaching staff from across Wales and the UK - and with so much on offer, it's easy to see why!
Things to do at the show:
Explore our exhibition featuring over 150 companies - with exclusive deals, discounts and giveaways on the day!
Network and meet with thousands of education professionals.
Listen to free talks at our Exhibitor Spotlight.
Try and test hundreds of school products, supplies and services on offer to your establishment.
For a little bit extra:
With 40 CPD accredited seminars to choose from at The National Education Show, we have a great range of teaching based topics to explore, presented by the UK's most popular education experts! Each of our seminars costs just £10 per attend (or £5 as part of a group booking!)
All details here.
November
Tomorrow's Engineers Week 2019, 4 - 8 November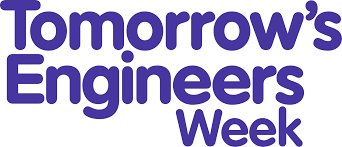 Now in its seventh year, Tomorrow's Engineers Week provides a unique opportunity for engineers, employers, universities and schools to showcase how engineers working in all sectors are on a mission to make the world a better place.
Focusing on the impact engineers make on the nation's health and wellbeing, #TEWeek19 will take place 4-8 November 2019.
Here's how you can get involved right now:
Download our toolkits, packed with ideas and information to help everyone be a part of #TEWeek19.
Register to attend The Big Assembly on Wednesday 6 November, a live video stream featuring inspirational engineers who will talk to students about their careers.
Watch and share #EngineerOnAMission videos, to help inspire the next generation.
All details here.
ASE Cymru - National Museum of Wales Conference 2019 . Adventures in Science. Cardiff 16 November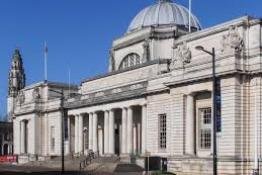 Make a date in your diary for the ASE Cymru Conference in partnership with the National Museum of Wales.
The location is set: National Museum Cardiff.
The date is set: Saturday 16 November
The theme is set: Adventures in Science
Details here.