Last updated: 14 February 2019
Teachers of Physics award
The Teachers of Physics awards celebrate the success of secondary school physics teachers who have raised the profile of physics and science in schools.
We know that teachers contribute an immense amount to society and we wish to accord them the recognition they deserve.
With these awards, we honour teachers alongside distinguished research scientists and industrialists.
In this way we recognise that without dedicated teachers there would be no physics research community or technological base in society.
More information here.
STEM Learning 2019 ENTHUSE Celebration Awards open for nominations
The ENTHUSE Celebration Awards recognise teachers, technicians, support staff, ENTHUSE Partnerships and schools and colleges who have shown commitment to continuing professional development (CPD), which in turn, has improved young people's achievements and progression in STEM.
The ENTHUSE Celebration Awards consist of four regional celebrations with the winners of the regional awards going on to a national celebration on 20 June 2019. Attended by inspiring educators from across the UK, the national celebration will take place at the Royal Society in London, the oldest scientific academy in continuous existence.
You can nominate yourself or someone you know.
Details here.
Youth Work Excellence Awards 2019

The Youth Work Excellence Awards are an opportunity to recognise and celebrate outstanding youth work projects, youth workers and those involved with youth work across Wales.
There are nine categories: six for projects and three for individuals. For more information or to nominate online visit the website. Closing date for nominations is 28 February 2018
---
Primary Science Teacher Awards (PSTAs)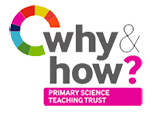 Teachers that are doing incredible work, raising standards, excelling in tough conditions and going above and beyond deserve to be celebrated. The Primary Science Teacher Awards do just that – we celebrate, reward and provide a plethora of opportunity for these deserving teachers.
The awards are open to all current practising Primary Teachers (full or part-time) who:
Are innovative and creative in teaching science
Inspire colleagues and contribute to developing science in their school and beyond
Engage pupils in the excitement and fascination of science.
Established in 2003, the awards are presented during the Annual Primary Science Teacher College Conference. Teachers who win the award support colleagues in their own and other schools either locally, regionally or nationally to raise the profile of science. They will automatically be inducted into the Primary Science Teacher College as a College Fellow where they have access to many benefits including funding in excess of £500,000 to help shape primary science for the better.
The achievements of these amazing teachers are celebrated at an awards ceremony at which family, friends and colleagues can gather together to watch their friends and loved ones be recognised for their outstanding achievements.
Nominate a teacher here - 2019 nominations will open soon.
School Biology Teacher of the Year Award

The Royal Society of Biology's School Biology Teacher of the Year Award is open to all teachers who are working with students aged 11-18 years old, teaching pre-university level biology programmes of study, and currently employed in a UK based school or college. The award aims to recognise outstanding and insp iring biology teachers, and is now open for nominations.
Professional Teaching Awards Cymru
Do you know an outstanding teacher that deserves recognition? Is there someone at your local school that needs celebrating? Are your teaching staff leading the way in technology or science?
The Professional Teaching Awards Cymru are back for 2019! Education Secretary, Kirsty Williams is looking for the very best education professionals that Wales has to offer and those that have made a real difference to their school or education setting.
There are ten categories this year including Teacher of the Year, Headteacher of the Year, Inspirational use of the Welsh Language and, new for 2019, Youth Work in Schools so there is plenty of opportunity for your school to get the recognition that they deserve.
If you're a teacher, student, parent, employer or colleague and know someone that would be worthy of a Professional Teaching Award you have until midnight on 30 November 2018 to make a nomination online here .
The Kavli Education Medal
The Kavli Education Medal is awarded by the Royal Society every two years to an individual who has made a significant impact on science or mathematics education within the UK. If you, or someone you know, deserves to be recognised for the impact they have had, make sure to nominate them.
Rolls-Royce Science Prize

The Rolls-Royce Science Prize is an annual awards programme that helps teachers implement science or maths teaching ideas in their schools and colleges. You can enter the competition through two routes.
You can attend an ENTHUSE funded CPD at the National STEM Learning Centre, York. The action plan you prepare as part of your course can be submitted for the Science Prize.
If you are unable to attend a course at the National STEM Learning Centre you can enter the Science Prize through one of the regional Science Learning Partnerships. Find out how to enter here