Last updated: 19 June 2019
Wrap, Splat, Hat Primary Drawing Competition
Wrap, Splat, Hat is an exciting sun awareness education programme for 3-11 year olds, brought to you by Garnier Ambre Solaire, in association with the British Skin Foundation.
Get in there quick!
The first 2,000 schools to register will receive 220 x printed sun safety passports
The first 20 schools or nurseries to enter the competition will receive 220 x 5 star protection Garnier sun cream samples
The competition
Our new Wrap, Splat, Hat drawing competition will put your pupils' sun safety learning and creativity to the test!
Download the pupil passports to find the competition entry forms.
2 x Winning schools will receive £1,000 worth of outdoor equipment
4 x Runner up goodie bags
All details here
Make sure you get your entries in by the competition deadline on 14th July.
Farmvention (when farming meets invention)
A STEM competition run by NFU Education and aimed at primary school children for the duration of the Autumn term 2019
There are three exciting problem based challenges that can be entered by individual children or in teams. Each challenge is designed to make children think about the day to day issues faced by farmers and growers in England and Wales as well as the wider environmental challenges faced by the worlds growing population. This year's challenges are:
· To design a garment using wool, the wonder fabric
· To create a street food dish that takes inspiration from across the globe but uses local produce as the star ingredient
· To design a machine that would be found on a farm in the year 2040
Each challenge is supported by curriculum linked resources created in partnership with the Association for Science Education (ASE) – sign up here to receive your free pack later this month.
There are a host of amazing prizes for the winning schools. Winners will present their ideas at a prestigious event at the Houses of Parliament, as well as winning fully-funded farm visits and much more! All entrants will become certified 'farmventors' and receive a reward pack including a certificate and mini prize. More information go to: www.farmvention.com
Youth Industrial Strategy Competition.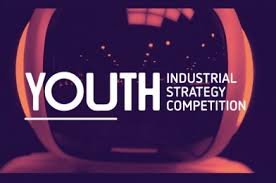 The Youth Industrial Strategy Competition is a new national STEM initiative that aims to inspire and challenge young people aged 11 to 19
It provides real-world opportunities for young people to engage with cutting-edge research and product design ideas around the four areas of the Industrial Strategy: Artificial Intelligence & Data, Ageing Society, Clean Growth, and the Future of Mobility.
We are calling on young people to enter the Competition with innovative solutions that have the potential to change our future industries, society and the environment. Finalists for the Competition will attend the national finals of the Big Bang Fair in Birmingham in March 2020 and be judged for both.
Students can work on their own or as part of a team to create their own science or technology project based on the Grand Challenges.
See Science will be able to offer some schools a free Discovery Day between July and October. If you are interested in hosting a Discovery Day please contact llinos.misra@see-science.co.uk in order to discuss further.
Entries which meet the Youth Industrial Strategy Competition criteria will also be eligible for a CREST Award, the British Science Association's award scheme for STEM project work that inspires young people to think and behave like scientists and engineers.
Entries for the competition need to be submitted by November 2019. Go here for more details
FIRST® LEGO® League 2019/20 CITY SHAPER season
Registration opens on Wednesday 15 May.
FIRST LEGO League is a global STEM challenge for teams of young people, to encourage an interest in real world themes and develop key skills that are crucial for their future careers. Young people work together to explore the season's architecture theme and design, build and program an autonomous LEGO robot to solve a series of missions.
FIRST LEGO League is for young people aged 9 to 16 years, working in teams of up to 10 students with a supporting adult coach. The challenge involves a robot game and a research project, and students will need to demonstrate the FIRST LEGO League Core Values throughout all their work. Teams usually have 12 to 16 weeks to work on the challenge before they compete in their chosen regional tournament.
Details here.
IET Global Photography competition
In a bid to challenge the stereotypical image of hard hats and dirty overalls often associated with engineering, the IET has launched its annual photography competition for 2019 and is calling on young people to enter.
The IET Engineering and Technology Photographer of the Year 2019 is open to any photograph of an engineering-related subject that captures the creative, exciting and modern face of engineering and engineers today. Participants can enter up to five photos to the following five categories: Design and Production, Digital, Environment & Energy, Structures and Transport.
A panel of judges will look at every entry and award prizes to five junior winners (16 and under) and five adult winners (17 and over). An overall adult winner and an overall junior winner will then be selected for extra cash prizes. The best photo taken on a smart phone will also win a cash prize. Winners' photographs will also appear in a central London exhibit and be published in leading photography magazine, Amateur Photographer.
Details here.
Entry deadline is Friday 30 August 2019.
Food Innovation Wales Product Development Competition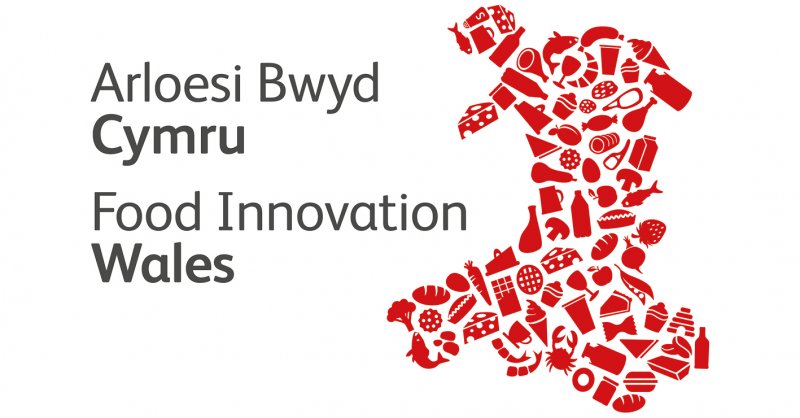 Food Innovation Wales, specialise in assisting the food and drink manufacturing industry with technical issues such as food quality, food safety, food legislation, new product development and nutrition, using extensive knowledge and experience of food science and technology.
To promote the industry as the successful career that it is, we would like to invite young people from your school to enter an exciting competition. Entrants must be 11-16 and must submit a novel food or drink product from one of the three categories listed below. One winner will be picked via a panel of food and drink industry professionals and the prize is an iPad.
Categories:
A product using primarily welsh ingredients
A product to help young people increase their intake of fruit and/or vegetables
A dessert product that has 'no added sugar'
Details here and application form here.
Closing date: 14 June 2019
The Great Bug Hunt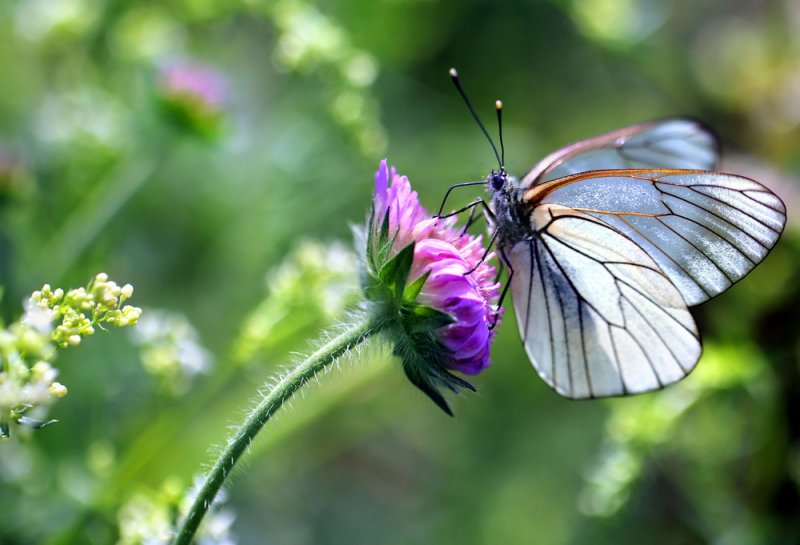 The 2019 Great Bug Hunt is a Competition for Primary Schools - Encourage pupils to get outside to learn more about living things and their habitats and to use the outdoor classroom. Simply identify a local habitat, get the pupils to explore and discover the minibeasts (bugs) that live there, draw them and record their findings – it's that easy!
Entries should reach us by Friday 14th June 2019.
Entries should be submitted by to: Rebecca Dixon-Watmough: rebecca@ase.org.uk. For more information click here
---
The Big Bang Competition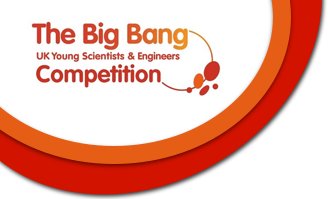 The Big Bang Competition recognises and rewards young people's achievements in all areas of science, technology, engineering and maths (STEM), whilst providing them with the opportunity to build their skills and confidence in project-based work.
The Competition is open to all UK residents in full-time education or training (year group 7-13 and Scottish/NI equivalent), and students can enter online and via regional heats.
The UK Finals take place at The Big Bang Fair in March each year; the dates for 2020 are the 10th - 12th March.
Finalists compete for over £20,000 worth of amazing prizes, including top and runner-up prizes in the Junior, Intermediate and Senior categories for science and engineering, as well as the coveted titles of GSK UK Young Engineer of the Year and GSK UK Young Scientist.
The closing date for online entries is November 8 2019. All details here.
The Armourers and Brasiers TATA Sixth Form Materials Prize
Would you like to win £500 for your school?

Would you like to promote STEM careers to your students?

Would you like your students to participate in a materials science project designed to encourage a sustained interest in STEM?
The Armourers and Brasiers Tata Sixth Form Materials Prize, supported by the Institute of Materials, Minerals and Mining, is a new competition designed to support schools in encouraging students to develop a sustained interest in STEM careers. It has been set up to give students structured opportunities to find out more about Materials Science and Engineering and enhance and enrich their studies.
Details here.
Mission X: Train Like an Astronaut 2019 is now open!
An international educational challenge, focusing on fitness and nutrition, that encourages students to train like an Astronaut.
Students practice scientific reasoning and teamwork whilst participating in hands-on training missions targeting strength, endurance, coordination, balance and spatial awareness. Many of the lessons and activities are linked to the science curriculum and have a clear focus on health and nutrition.
Details here.
The Art of Sustainability and STEM

You are the designers of the future; all our futures. Science Technology Engineering and Maths (STEM) will be at the heart of that future. Consumption and Waste is one curriculum topic in Education for Sustainable Development and Global Citizenship (ESDGC). Future design will be about creating a Sustainable world. One where we are contributing to the Well Being of both ourselves and the natural world.
The Challenge is to design a Sustainable Kart to race in the Brockweir Soap Box Derby. Info here and here.
The winning team will have to demonstrate how their Kart delivers Well Being. Teams will have to think through Sustainability demonstrating how the whole life cycle of the Kart meets with cyclical design.
An award for the most Sustainable Kart will be presented at the end of the race also learners may be able to work towards a Crest Award as part of this project.
The next race date will be Saturday, September 21st, 2019.
Contact Steven England at TheArtofSustainability@hotmail.com for more details.
Cisco Little Big Futures

The Internet of Things (IoT) is about connecting the unconnected. Getting everyday objects to send, receive and process data to solve real-world issues.
Cisco and STEM Learning relaunched the Little Big Awards in 2017 to now be Little Big Futures. This programme has a collection of resources for students aged 11-14 to participate in five one-hour lessons across the STEM subjects and STEM clubs.
Each one-hour resource includes subject-specific investigations, exploring the Internet of Things. You don't need any specific technology for these interactive and engaging activities. These resources introduce upcoming technologies that will soon be part of everyday life. They give your students the opportunity to be creative with their learning and explore careers education.
Cisco is also sponsoring schools to take part in the CREST Discovery Awards and they will cover the cost of applying.
Students will work in teams to investigate a real-world problem and report on their findings. You can request a local STEM Ambassador to inspire and support your students during this challenge
BBC Terrific Scientific

The campaign consists of 10 nationwide investigations and hopes to encourage one million children to take part. Terrific Scientific will also enable children to undertake genuine research using their science enquiry skills to inform the work of leading universities. The investigations are designed to be accessible and use everyday items.
Science and Wildlife Presenter, Liz Bonnin is an ambassador for Terrific Scientific and feature in this introductory film which explains what the campaign is all about. Schools can sign up here to take part.