Dear Ambassadors
September 2013
A nice month for me as I have received some great articles from Ambassadors – if you would like to contribute at any time do forward me your news!
Cardiff Science Festival
The Cardiff Science Festival, which ran from 14 to 21 July, was a huge success – this year visitor numbers increased and the venues and schedule were marvellous. The Pier head Building in Cardiff Bay was the venue for the main exhibition, very well located and a great quality building for the event.
Thanks to all the 14 STEM Ambassador volunteers who assisted with science busking, visitor coordination, presenter support and many other essential roles.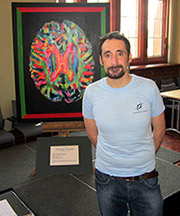 Of these, Dr Gaspare Beneneti, STEM Ambassador and senior scientist at Ortho Clinical Diagnostics in Bridgend, wrote this account of his experience at the event: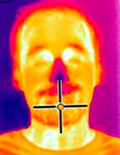 "Have you ever seen an infrared Camera that 'pictures' temperatures?' I had my picture taken and I learnt how astronomers look through cosmic dust, to understand how stars are born. I pushed a button to create magnetic repulsions that make a metal ring jump up high – and I learnt how bullet trains use the same mechanisms to reach 581km/h (361 mph)!
"One of the talks at the Pierhead Building suggested that due to the increase of world population, a good source of proteins could be eating insects. I thought that in Wales (3 million people and 30 million sheep), we are pretty safe. That thought allowed me to see the exhibition 'bugs on the bus', in front of the Techniquest, without too much distress. The day was nice, and kids loved it.
"The only problem was that, being a scientist, I am curious by definition and I want to play the games myself. Unfortunately there were already too many kids in line to create giant soap bubbles (and learn about surface tensions, of course). So I have no other choice than let that the giant soap bubbles wait until the next Science festival, in 2014. You are all invited already, bring your offspring along and have fun!"
New Powys company on board

We are delighted that Powys business PCI (formerly AndersonBrecon) has recently joined the STEM Ambassador programme.
PCI is currently the largest private sector employer in Mid Wales, with more than 300 staff based at its main site at Hay on Wye. Learning and Development Manager Tim Colman explained to us that the business' rural location can make it a challenge to recruit and retain skilled staff.
PCI employs a number of young apprentices and is looking to work closely with local schools both in Wales and England – being a border town means that many of its 300 staff travel from the neighbouring counties.
Recently, PCI hosted a visit from Gwernyfed High School. The students toured the Hay site and met Ambassadors, who answered questions about their roles and the paths that led them to a career in pharmaceutical packaging. This was a great opportunity for the school, as its rural location means that it is not easy for them to find local businesses to support student projects and STEM activities throughout the year.
It is hoped that the partnership forged between Gwernyfed and PCI will continue to grow, and that the STEM Ambassadors will soon be engaging with other schools to provide curriculum enrichment activities and support.
Heidi Purnell
STEMNET group on Linkedin
Rhys Phillips features on BBC World news!
Listen to the interview here.
A new STEMNET Linkedin group launched at the STEMNET conference in July. If you are a Linkedin user or new to the professional network site, do join; it is a wide family of Ambassadors, contract holders, employers and teachers.
An engineering success story
STEM Ambassadors impact endorsement
The art of science teaching: Guardian roundtable. A panel of experts discusses why less government interference and a more defined career path for teachers will help to improve Stem education in UK schools
A couple of years ago when I was mentoring pupils at Holyhead High School for their Welsh Baccalaureate Open Learning Package, I was asked if I could have a word with a rather quiet pupil who the careers mistress (Emma Roberts) thought had potential but she couldn't seem to get through to him.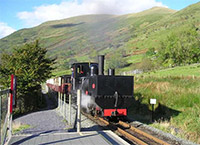 I interviewed him and he opened up slightly and professed an interest in engineering so I asked if he'd like to see some real engineering in action – my hobby is restoring steam locomotives on our nearby Welsh Highland Railway at Caernarfon and the group of us working on a large loco would be there that following weekend. He said he'd see if his Dad could bring him down.
Twitter followers
If you are a Twitter user, do 'follow' See Science – we would be pleased to have more in the flock!
They duly appeared and young Sam REALLY opened up and asked if he could join in. He's been a regular at our monthly working weekends ever since and has learned a great deal – being shown how to use tools properly by me and my colleagues and also us explaining some of the theory of how things work. He's a stalwart of our team now. He did his work experience here at the power station earlier this year (I wonder who helped him get that..!)
Now, today, he has emailed me to tell me his A Level results – brilliant, A's and B's. And to cap it all, he's just been taken on as an apprentice at Holyhead Boatyard where he'll be given the chance to progress up through HND or higher if he keeps this sort of standard up.
Clive Briscoe, Magnox Sites STEM Ambassador
Back to topAmbassador induction meetings
The next series of inductions will take place on the following dates – to book a place contact ambassadors@see-science.co.uk. Newly-registered Ambassadors must attend an induction meeting and bring their ID documents with them. Approved Ambassadors are also welcome to attend.
29 September, 2pm. Trefenai Normal Site, Bangor University, Gwynedd, LL57 2PZ
2 October, 1pm. Department of Computer Science, Faraday Building, Room 314, Swansea University SA2 8PP
9 October, 2pm. See Science Offices, 59 Charles Street, Cardiff, CF10 2GD
17 October, 11.30am. Biology Department, Crosskeys Campus, Coleg Gwent, NP11 7ZA
21 October, 2pm and 4pm. Techniquest Glyndwr, Mold Road, Wrexham. LL11 2AW
24 October, 4pm. See Science Offices, 59 Charles Street, Cardiff, CF10 2GD
6 November, 2pm. See Science Offices, 59 Charles Street, Cardiff, CF10 2GD
8 November, 4pm. Wallace Building Room tbc. Swansea University, Singleton, Swansea SA2 8PP
13 November, 2pm. See Science Offices, 59 Charles Street, Cardiff, CF10 2GD
21 November, 4pm. See Science Offices, 59 Charles Street, Cardiff, CF10 2GD
Other dates can be arranged if none of the above are suitable – contact ambassadors@see-science.co.uk.
Back to topCurrent schools requests for Ambassador support
Can you help?
If you are able to contribute to any of the following requests, or would like more details about them before deciding, please contact ambassadors@see-science.co.uk.
To find out more about each request, follow the 'more information' link. This will take you to the relevant section on the current STEM Ambassador requests web page.
Back to topOther Ambassador opportunities
Making the Future
Are you a pre-chartered engineer interested in inspiring the next generation of engineers and gaining experience towards Section D, UK Standard for Professional Engineering Competence?
Science made simple, Cardiff University School of Engineering and Mark Taylor of Mott MacDonald have been awarded an Ingenious public engagement grant from The Royal Academy of Engineering to deliver 'Making the Future'. This is a pilot project that will give school students the opportunity, through interactive workshop sessions, to see how engineers tackle the issues that shape their work.
Volunteers will be trained and the maximum time requirement is anticipated to be 5 days between September 2013 and July 2014. If you are interested in being part of this exciting project please contact Gareth Smith gaz@sciencemadesimple.co.uk.