Dear STEM Ambassador
It is marvellous to see how much is happening across Wales in the Ambassadors Programme. Below is a report on the successful Engineering Challenge which took place in North and Mid Wales this October.
There are also some interesting items on our enterprising Ambassadors and any Ambassador who wishes to contribute photos and feedback of an activity/event please do as we would like to publicise all your marvellous work as widely as possible.
Ambassadors are cordially invited to our event in the South Wales area below, other events will be arranged to make sure that all our Ambassadors across Wales have a similar opportunity.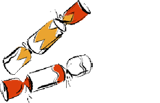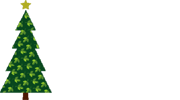 It's a STEM Christmas Cracker
Harry Ramsden's
Landsea House
Stuart Pl, Cardiff,
South Glamorgan CF10 5BU
7 December 2011
5.00pm-7.00pm
An opportunity for teachers and STEM Ambassadors to find out more about the STEM Ambassador Programme:
To find out how to arrange a STEM Ambassador visit to your school
To meet STEM Ambassadors with a range of backgrounds and interests in STEM areas, and from a range of businesses and industries
To find out how STEM Ambassadors can support STEM Clubs, National Schemes, the curriculum and careers
To find out about grants to support STEM activities in your school.
Fish and Chips provided free of charge and a free STEM Goody Bag to take back to school. To reserve a place contact ambassadors@see-science.co.uk.
Engineering Challenge North and Mid Wales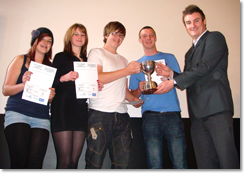 This year's Engineering Challenge was centred on the design of a Cable and Rope Spinning Machine. Engineers commonly use such cable in either large machines or buildings.
Each group of young people were asked to design, build and test a spinning machine and were also required to programme a motorised controller.
As in previous years, the event was organised by the Engineering Centre for North and Mid Wales, Careers Wales and Bangor University and was supported by the Institution of Civil Engineers Wales Cymru and Stem Ambassadors Dr Iestyn Pierce, Martin Pike, Janet Hughes, Christina Phillips, Dave Bowen and Dave Williams were stalwarts at helping to make the event a triumph.
Ambassador Dr Iestyn Pierce, Electronic Engineering lecturer at Bangor University and chairman of the Engineering Centre for North and Mid Wales, said "The event not only is a special opportunity for students to develop key skills, such as communication, mathematical, problem solving and creative skills but an excellent opportunity for them to meet and talk to Engineers that are working or have been working in the Engineering world and receive further information on the industry."
A team of post 16 students from Coleg Llandrillo and Ysgol Friars in Bangor won the prestigious challenge cup at the Engineering Challenge held at Bangor University on 7 October.
The winning team (pictured above): Natasha Frost (Coleg Llandrillo); Emily Hughes (Ysgol Friars); Anthony Penney (Coleg Llandrillo); Rhys Clifton (Coleg Llandrillo.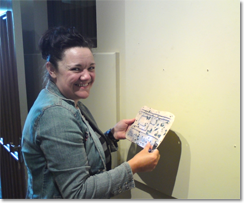 Ambassador Christina Phillips, attended the Bangor event and was participating for the first time as STEM Ambassador. Christina has great skills as an artist and ceramic sculptor, in addition to physics and is currently tendering for a project with CADW for Conwy Castle. It is really interesting to see the many layers of talent that our Ambassadors have, to check out her portfolio and read her insight into the Engineering Challenge event go to www.blackcutwitch.co.uk.
Pythagorean Cabaret
The Pythagorean Cabaret was held in Cardiff on 10 October. This was not an Ambassadors event but participating were Rhys Phillips; Huw James, Dr Mark Lewney and Dr Chris North who are also STEM Ambassadors. This was a most exciting and informative evening. It was diverse and in my estimation would rival any mainstream media science show. The cabaret was held in the National Museum and it is hoped that this will be one of many such productions. The audience were entertained with performances and presentations on The Night's sky, the Science of Extreme Sports, the Science of Rock Music, using modelling to make Houdini's stunts safe, science rapping and what the cutest animal is (scientifically speaking).
You can catch up with Rhys Phillips Radio Cardiff Show on Pythagoras Trousers at www.radiocardiff.org
The Sky's the Limit
Ambassador Sarah Darlington is also an enterprising character – here she is at the summit of Kilimanjaro.
Sarah has a busy life as a medical physicist working in the NHS, as well as making a great contribution as a STEM Ambassador.
Unfortunately this event will not count as a STEM activity!
Inductions
9 November 9.30am: Tata Steel Port Talbot SA13 2NG
9 November 11.30am: Tata Steel Port Talbot SA13 2NG
10 November 12.30pm: See Science Offices Charles Street Cardiff CF10 2GD
17 November 3.30pm: G24i Wentloog Cardiff CF3 2GH
24 November 12.30pm: See Science Offices Charles Street CF10 2GD
30 November 1.00pm: University of Aberystwyth Physics Department SY23 3BZ
30 November to be confirmed Airbus Broughton Flint CH4 0DR
6 December 4.30pm: See Science Offices Charles Street Cardiff CF10 2GD
26 January 2012 School of Education Bangor University LL57 2PZ. Time to be confirmed
Inductions can be arranged at the See Sciences offices in Charles Street, Cardiff at a mutually convenient date and time if dates above are not suitable for you.
School Ambassador requests
For more information on each request, follow the link. This will take you to the relevant section on the Current STEM Ambassador requests web page.
If you are able to contribute to any of the following requests, or would like more information about them, please contact ambassadors@see-science.co.uk.
Other opportunities
For more information on each of these other opportunities, follow the link. This will take you to the relevant section on the Other STEM Ambassador opportunities web page.