STEM Clubs are a powerful and highly enjoyable way to engage students with STEM subjects. They can be fun and fulfilling for students and club leaders, and have positive impacts for the school.

Involvement in a STEM Club can provide students with an opportunity to gain practical, teamwork and leadership skills and increase confidence in the STEM subjects, engaging them with further study of STEM subjects and the opportunity to discover STEM related careers.

Through our STEM Ambassadors and our work with schools and others, we are able to offer ideas, resources, activities, guidance and support, as well as places to look for potential funding when setting up a STEM Club or building up an existing club within your school.

If you are running an after-school or lunchtime club related to any sort of STEM activity – for example, Young Engineers and Science Club, Astronomy Club, Maths Club, Food Technology Club, Camera Club – you will be interested to know that STEM Learning Ltd has set up a STEM Clubs community group to share information.

STEM Clubs offer a wealth of information to teachers who are involved in Clubs and give you guides on starting and running a club, ideas, resources information, challenge information etc online.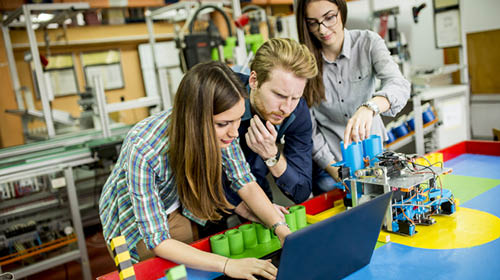 Request a STEM Ambassador
STEM Ambassadors demonstrate the possibilities of STEM subjects and careers by revealing how essential STEM is throughout the world in which we live. This service is FREE to schools and colleges.

You can register with STEM Learning Ltd and request a STEM Ambassador here or contact us directly by email at ambassadors@see-science.co.uk.
STEM Clubs provide opportunities for young people to become inspired by exploring science, technology, engineering and maths away from the formal curriculum. The Programme builds on the successes of the STEM Clubs Network while building new areas of focus and support for teachers appropriate to their schools' needs.
Projects and competitions
Training and Development opportunities
Resources and online resources
STEM Learning have a selection of resources and designed flexible CPD workshops for STEM Teachers.
Whether you are a Maths teacher, a Primary Science Coordinator, NQT or an established teacher looking for ideas and support, there are a wealth of resources and training packages just for you.