Request a STEM Ambassador
STEM Ambassadors demonstrate the possibilities of STEM subjects and careers by revealing how essential STEM is throughout the world in which we live. This service is FREE to schools and colleges.

You can register with STEM Learning Ltd and request a STEM Ambassador here or contact us directly by email at ambassadors@see-science.co.uk.
STEM Clubs provide opportunities for young people to become inspired by exploring science, technology, engineering and maths away from the formal curriculum. The Programme builds on the successes of the STEM Clubs Network while building new areas of focus and support for teachers appropriate to their schools' needs.
Projects and competitions
STEM Ambassadors can support your school employability framework. STEM Ambassadors can deliver careers talks, provide mentoring for projects, support and hold mock interviews and help with open days.

Find out more and download this poster here.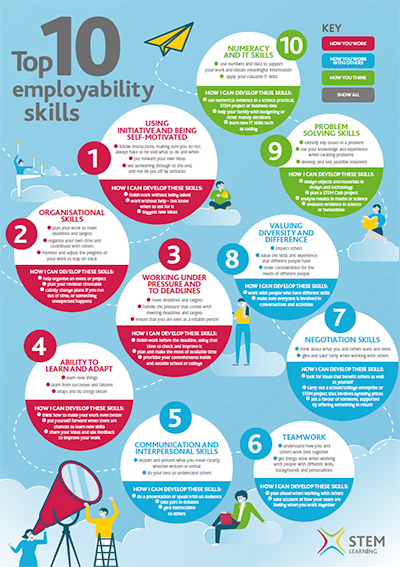 Training and Development opportunities
Resources and online resources
STEM Learning have a selection of resources and designed flexible CPD workshops for STEM Teachers.
Whether you are a Maths teacher, a Primary Science Coordinator, NQT or an established teacher looking for ideas and support, there are a wealth of resources and training packages just for you.

STEM Ambassador case studies
STEM Ambassadors are an interesting and varied group of people who are keen to enthuse young people about STEM. They have a broad experience in education and work.

Follow this link to read case studies which show the huge impact that the involvement of these committed individuals can have – on students, the school or college and its staff, and on the STEM Ambassadors themselves.