Net Zero Superheroes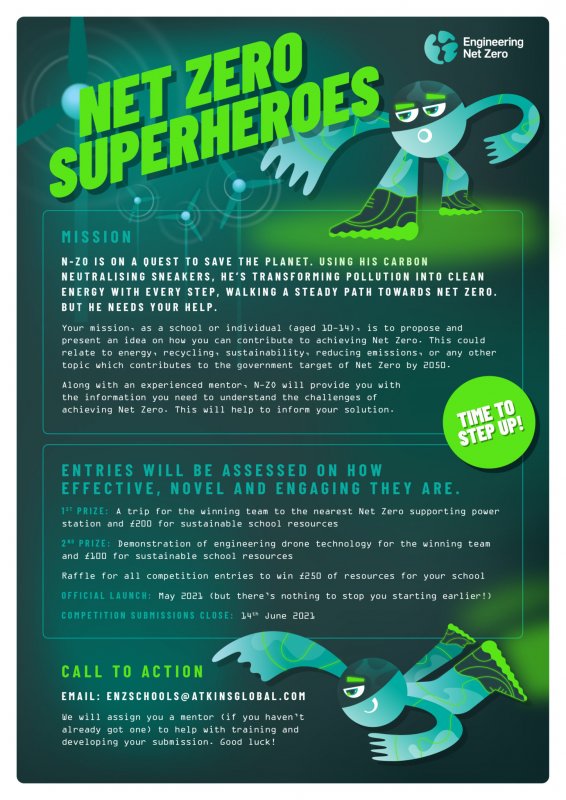 N-Z0 is on a quest to save the planet. Using his carbon neutralising sneakers, he's transforming pollution in to clean energy with every step, walking a steady path towards net zero. But he needs your help.
Your mission, as a school or individual (aged 10-14), is to propose and present an idea on how you can contribute to achieving Net Zero. This could relate to energy, recycling, sustainability, reducing emissions, or any other topic which contributes to the government target of Net Zero by 2050.
Along with an experienced mentor, N-Z0 will provide you with the information you need to understand the challenges of achieving Net Zero. This will help to inform your solution.
Closing date 14 June. All details here.