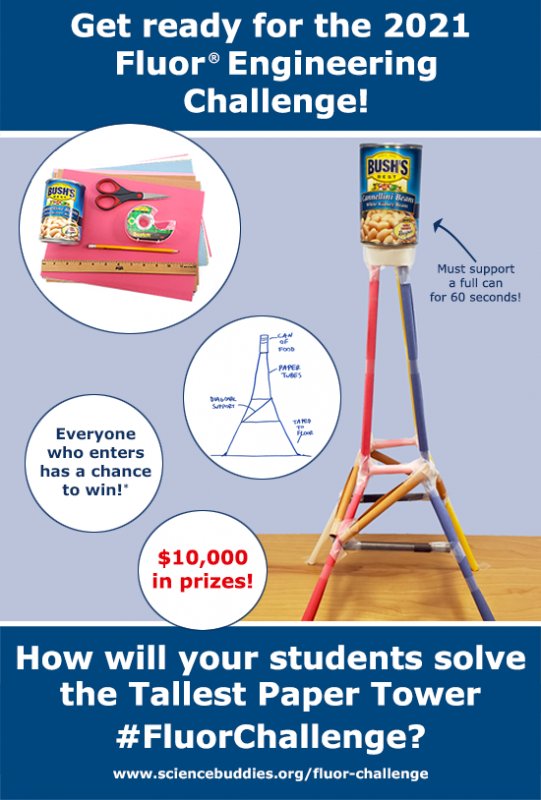 Reach for the Sky with the Tallest Paper Tower Challenge
With only paper and tape, the 2021 Fluor Engineering Challenge asks students to build a tower, as tall as possible, that can successfully support a can of food at the top for a full sixty seconds.
This challenge is fun for all ages and can be done in the classroom or with students at home. The materials are deliberately simple. We want as many students as possible to build a paper tower and enter the challenge!
Submissions for the Fluor Challenge will be accepted February 14-March 12, 2021, but you and your students can start planning, designing, and building now! Details here.