STEM Newsletter for secondary schools in Wales
November 2016
The newsletter that's an essential source of information and inspiration for teachers – and anyone with an interest in STEM (Science, Technology, Engineering and Maths) engagement – across Wales.
Contents
Ask a STEM Ambassador to visit your school
A STEM Ambassador's involvement can engage and enthuse both students and teachers. If you are interested in asking a STEM Ambassador to visit your school you can make your request here or contact See Science directly at ambassadors@see-science.co.uk.
Give us your Ambassador feedback
If an Ambassador has visited your school, or if you have met an Ambassador at an enrichment activity, we would be very grateful if you could fill in our teacher feedback form. Please encourage colleagues to respond.
Teacher information pages
Events, competitions, grants and resources are regularly added to our teacher information web pages. You can check them out by following these links:
What can a STEM Ambassador do for you?
STEM Ambassador Ben Butler, Bangor University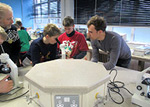 By broadening your students' learning in STEM, you can inspire them to consider new avenues and set new goals for themselves. Exposure to STEM Ambassadors has been proven to positively impact problem solving abilities, communication and social skills as well as teamwork, resilience and confidence.
STEM Ambassadors can help build the skills needed in the world of work, as well as demonstrating the range of opportunities that open up through studying science, technology, engineering and mathematics. STEM Ambassadors can work with you in many ways. Here's what teachers, pupils and employers who have worked with STEM Ambassadors have to say.
A STEM Ambassador can open your students' minds to the excitement of science, technology, engineering and mathematics and the life changing opportunities that a career in the STEM industries can bring. STEM Ambassadors are enthusiastic and knowledgeable role models, who can help support you and your students across STEM subjects. Even better, their support is completely free.
Find a STEM Ambassador to inspire your students today: www.stem.org.uk/stem-ambassadors or email ambassadors@see-science.co.uk to request a STEM Ambassador visit to your school. Read more…
STEM Opportunities for teachers and pupils
North Wales schools book a free visit to CAT!
Bursary fund for North Welsh schools and colleges booking STEM tuition in 2016/2017. Relevant for STEM subjects including Welsh Bacc and Geography.
A great opportunity for KS 3, 4 and 5 pupils and teachers in North Wales to apply for a subsidised visit to CAT for bursaries contributing towards travel, tuition and entry.
"It was a really valuable day that allowed them to see their STEM subjects working alongside their Bacc, this is a fantastic step forward for us." Eirias High School Conwy. Funded visit 2015. Read more…
FREE Registration for CREST Awards for pupils in Wales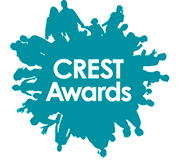 Schools in Wales are able to register their pupils for Discovery, Bronze, Silver and Gold CREST Awards for free thanks to funding from the Welsh Government through the National Science Academy. For more details, email enquiries@see-science.co.uk.
New CREST Wales resources
New CREST Wales resources have gone up online thanks to the funding from the Welsh Government through the National Science Academy. These resources are for teacher of KS3 pupils to run Discovery CREST Awards. www.britishscienceassociation.org/new-welsh-resources. If your school would like to be part of the pilot for the next set of CREST resources, please contact crest@see-science.co.uk.
FREE STEM Challenges for the autumn term – book now!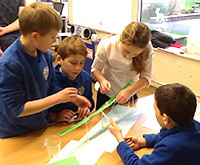 Schools are invited to take in a STEM Challenge during the autumn and spring term. All secondary pupils who complete a STEM Challenge can register for a Discovery CREST Award.
There are three STEM Challenges:
Emergency Communication Challenge
Space Challenge
Marble Roller Coaster Challenge
The resources have been produced thanks to generous support from the Welsh Government's National Science Academy. Secondary schools in Wales can book ONE STEM Challenge FREE. Places are limited so early booking is recommended.
To book one of these or to register interest, email enquiries@see-science.co.uk.
Back to topThe Science of Dragons Roadshow
Science2Life has been awarded, in partnership with See Science, funding from the Welsh Government to deliver the Science of Dragons Show in primary and secondary schools across Wales until March 2018.
Scientific Sue needs lots of volunteers to help her investigate and explore the science of how dragons fly and then, using some of the science behind the different dragon fire types (steam, icy fog, explosive gases, flammable liquids and of course big flames).
Available FREE to all secondary (Year 7) schools in Wales in 2016 – 2018 thanks to funding from Welsh Government National Science Academy. Contact See Science if you would like the show to visit your school during the Spring Term 2017. To book email enquiries@see-science.co.uk.
Would you like to work with other schools in Europe ` interested in science and technology?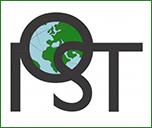 The Internet of Things (IoT) is a rapidly growing area of technology which is believed will have a significant impact on the structure of cities, business and the technology of the future. As part of Horizon 2020 educators, commercial enterprises and other organizations are joining together to work on a pan-European IoT@School project to bring education to the forefront of cutting edge technology.
Through the project, participating schools would be equipped with Internet of Things connected sensors and weather stations to gather data on the world around them. That data is uploaded to an online portal where each school's data can be viewed and shared. Read more…
Could you imagine life without a toilet?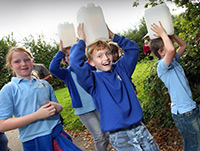 This year, to celebrate World Toilet day on 19 November, we are opening some of our wastewater treatment works to the public.
We will be selecting a few schools to bring a class to our education centre in the week leading up to World Toilet day for a sneak preview and a full day of fun, thought-provoking educational activities.
Please contact Wenna on 029 20515621 or at Wenna.Gregory@dwrcymru.com to book your free activity day in the week beginning 14 November.
Do you teach physics at a maintained school in Wales?
If so you might be interested in the Institute of Physics free programme of support, the Stimulating Physics Network. The IOP are currently recruiting schools for the 2016/2017 school year.
The Stimulating Physics Network works with partner schools across Wales to support teachers and students of physics. Teaching and Learning Coaches can tailor the support to each school and its needs. The programme is particularly suitable for newly qualified teachers or non-specialists who are teaching physics.
Contact Abigail Ashton abigail.ashton@iop.org or David Cunnah david.cunnah@iop.org. More details…
Ultimate STEM Challenge 2016 is now open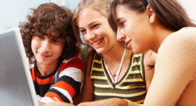 The Ultimate STEM Challenge is a competition for 11-14 year olds to put their STEM skills to the test by tackling real-world problems.
The challenges are designed to inspire your students, not just the science enthusiasts. STEM Ambassadors can also get involved to help inspire your students by bringing real-world knowledge and applications to the challenges. Read more…
CISCO Little BIG Awards – apply now
Can you connect the unconnected?
We use the internet every day: on our computers, on tablets and mobile phones. You can watch TV, make phone calls, send photos, and shop – all on the internet. But even today less than 1% of all things are connected to the internet. What happens when your microwave, your central heating, your car, or even maybe your school workbooks are connected to the internet?
Cisco invites your school to take part in the Little BIG Awards to show us how you think your life could be made better by connecting the unconnected. School can choose to enter their work as a CREST project enabling the pupils to gain a Bronze CREST Award. More details at CISCO Little BIG Awards competition or email enquiries@see-science.co.uk.
Book now for the Big Bang Competition

Don't miss this great opportunity for your schools to take part in The Big Bang UK Young Scientists and Engineers Competition.
The Big Bang Competition lets more young people than ever showcase their science, technology, engineering and maths (STEM) projects and rewards and recognises their achievements. It's open to UK residents in full-time education or training (year groups 7-13 in England/Wales).
Online applications are open until 20 November 2016. Read more…
Talent 2030 national engineering competition for girls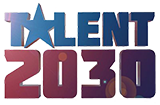 Since 2012 the Talent 2030 project from the National Centre for Universities and Business has been tracking the numbers of girls doing GCSE and A level physics. The 2016 Dashboard shows negligible growth in girls on pathway courses to engineering degrees, and there is no sign that the UK is on the right track. Read more…
To help address the problem the National Centre is running the 5th Talent 2030 national engineering competition for girls. To encourage female students to consider careers in engineering and manufacturing, the competition asks them to solve a twenty-first century problem. Open for entries until 6pm on 16 December, the competition winner will be awarded £1,000, a female engineer mentor and student membership to the Women's Engineering Society. Read more…
Create a Space Scoop comic and win a Kano computer!
Students between the ages of 8 and 18 years are invited to create an original short comic based on a Space Scoop stories from www.spacescoop.org. Participants simply select their favourite Space Scoop, download our comic template and let their creativity flow! The overall winner will receive their very own KANO computer, while runners-up have the chance to take home prizes including Galileoscopes and cosmic goodie bags.
The contest ends on 18 November and participation has been minimal in the UK, so your students have a good chance of winning a prize. Read more…
Back to topWin £200 worth of vouchers!
Do you have a classroom display you're really proud of? We want you to shout about it, enter our competition and you might be our winner! Read more…
Community Design WASH Challenge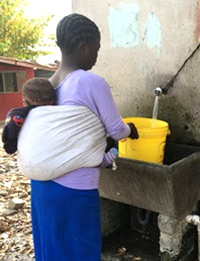 Practical Action teamed up with Autodesk to develop an exciting new Water, Sanitation and Hygiene (WASH) design challenge. It enables students aged 13+ to address a real world problem, to bring suitable WASH services to people living in the township of Diepsloot, South Africa. Read more…
Design competition
Autodesk Design Academy is looking for fifty design ideas from pupils for innovative technologies that help deliver one of the Global Goal targets.
The competition deadline is 16 December. Read more…
Science4Society Week Competition 2017: Design an 'Eco-home Explainer'
This is an opportunity for young people to apply their creativity, curiosity and imagination to design an 'Eco-home Explainer' – an educational domestic energy display. An organisation that will be part of the judging panel will take up the design, produce the Eco-Home Explainer and use it at their events.
There are three categories of entry; Year 5-6, Year 7-9 and Year 10-13.
An organisation that will be part of the judging panel will take up the best design, produce the Eco-Home Explainer and use it at their events. Closing date 10 Feb 2017. Read more…
Win an ASE Evaluated 'Exploring Electricity' Class Pack from Data Harvest
Simply email your answers to the questions below to rebecca@ase.org.uk and two lucky winners (one primary and one secondary school) will be picked out of the hat and sent a class pack each! The deadline for entries is 30 November.
Q1 What would increase the brightness of a lamp in a series circuit?
a) Adding more lamps
b) Using longer wires
c) Adding more cells
Q2 What is the Genecon V3?
a) A genetics kit
b) A Genie lamp
c) A hand driven electricity generator
Q3 What is the unit for electrical current?
a) Amperes
b) Volts
c) Watts
Q4 What metal is used to make most electrical wires?
a) Copper?
b) Steel?
c) Aluminium
Q5 What is the EasySense Vu?
A) A digital microscope
b) A data logging pack
c) A spectrometer
Tasty free school resources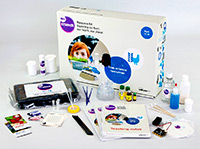 Dig into The Crunch kits with your class this term. The kits have amazing resources for every age group to explore the links between our food our health and our planet. Created by Wellcome Trust. Read more…
To infinity and beyond – Moonshots that are changing the world
If you are looking to get your students engaged in how design and technology can shape these global issues, the Wired Audi Innovation Awards are a great place to start. The awards showcase UK based moonshots, with each one demonstrating how both design and technology and STEM can make a difference to society. Read more…
Is There Anyone Out There?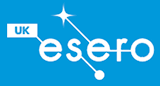 This resource is based on the quest to discover more about the solar system through space projects such as the European Space Agency's Aurora programme, and NASA's Curiosity mission seeking to gather evidence of life on the planet Mars. It is funded by the UK Space Agency and developed by ESERO-UK and CIEC Promoting Science.
Students take on the role of space scientists or space engineers to discover more about Mars. The activities in this resource are designed for students aged 9-12 years. Read more…
CERN teacher placement: 7–11 February 2017

Expressions of interest are invited to recruit teachers to visit CERN, for this once in a lifetime experience that will enrich you and your students. The funding covers teacher's travel, subsistence and teacher cover whilst away from school. Steffan Tudor from Ysgol Glan Clwyd visited last year.
Please send your expression of interest to Manon Edwards manon.edwards2@wales.gsi.gov.uk.
School Biology Teacher of the Year Award
Are you or do you know an amazing teacher of biology who deserves recognition? Why not nominate them for an award to recognise their talent and skill? The School Biology Teacher of the Year Award will open this week for nominations from or of teachers who are working with students aged 11-18 years old; teaching pre-university level biology programmes of study; currently employed in a UK based school or college. The 2016/17 award opens on 1 September and the deadline for nominations is 23 December 2016. This year's winner will receive £500 for themselves and £500 of Oxford University Press resources for their school in addition to prizes from UK 3B Scientific Ltd.
Kick Start grant scheme
Kick Start your British Science Week 2017 with a grant of up to £700 for schools in challenging circumstances. You could start a STEM Club, do an activity from our packs, do a demo, get parents involved, get a presenter, go on a trip, anything to celebrate science. This year we want everyone to get involved, not just the science teachers. Applications for creative cross-curricular events are welcome, especially events that reach members of the local community who don't usually come to science events.
You can apply if your school: has a high proportion of pupils eligible for pupil premium; or has over 30% BAME pupils; or is in a remote and rural area. Grants close on 21 November at 5pm. Read more…
British Ecological Society outreach grants
This grant scheme will reopen in January 2017. Individuals and organisations including schools can apply for grants to promote ecological science to a wide audience (projects need to have significant outreach beyond schools).
The maximum award is £2,000. Read more…
Effective STEM Engagement
National Museum of Wales Cardiff. Saturday 19 November 10am – 2.30pm

Inspirational lectures and workshops for Primary and Secondary Teachers that aim to address the address the new science and technology curriculum.
Join Professor Averil Macdonald OBE to discuss the myths and facts about why girls do and don't choose STEM and find out about a new approach to show that STEM is for 'People Like Me'.
Bring science to life for your students with practical science demonstrations from Wendy Sadler—Science Made Simple – that are accessible to all and learn how they can help develop higher thinking skills in your classroom.
Workshops include:
Practical Primary Science—Louise Stubberfield, Wellcome Trust
Wriggling through Numeracy & Literacy— National Museum Cardiff
A Literacy Approach to Science—Glen Gilchrist CSCJES
Splendiferous Science—Techniquest
Accessing Real Science—Sue Diment, Cardiff University
Coding for Science—Laura Roberts, Technocamps
Book a FREE place and your workshop choices here. For further info, please contact cerianangharad@ase.org.uk or 07870 351212
Free CPD Conference for GCSE Food Teachers
19 November 2016, 9am – 1pm. Novotel Cardiff
Presented by Hybu Cig Cymru and Meat & Education. Sessions will be tailored to support the new Food & Nutrition GCSE and a representative of WJEC will be present.
I'm a Scientist get me out of here
Monday 7 – Friday 18 November. Online at imascientist.org.uk
Live chat sessions can be booked Monday–Friday, 8.30am to 5pm during the 2 weeks of the event.
I'm a Scientist is a free online X Factor style competition for scientists, where school students are the judges. Your students read the scientists' profiles, ask them questions and have live online (text) chats with them. Students vote for their favourite scientist to win £500 to spend on science communication.
It's open to all secondary school students, and there are special zones for upper KS2 students. All teachers are sent a Teacher Pack with lesson plans to help introduce students to the event and reduce the lesson planning required. Free for state-maintained, UK schools. Read more…
World Toilet Day
19 November 2016

You might not appreciate the importance of toilets – until you try and imagine life without them.
To celebrate this day our customers will have the opportunity to meet our team and get to see the fantastic work we do at our Wastewater Treatment Works. Visitors will have the opportunity to tour the site and take part in some fun stuff, competitions and raffles. All donations will be given to Wateraid.
Your Community Treatment Works are:
Gowerton (Victoria Road)
Merlins Bridge (off Magdelene St.)
Rotherwas (Fir Tree Lane)
Cilfynydd (Albion Ind. Est.)
Treborth (Ffordd y Llyn, Parc Menai)
Our sites are open to the public from 10am until 3pm. If you are interested in taking a tour, please contact us to book a time slot at YourCommunityTreatmentWorks@dwrcymru.com.
Note: For safety reasons, all visitors must wear sensible footwear. Children under the age of 6 years will not be allowed to take part in a site tour.
Come Dine with the Future: Free Royal Society of Biology event
30 November, 5pm. Cardiff Museum
Teachers and students aged 14+ are invited to book places at a special free event exploring food and its sustainability by challenging experts on food security and sustainability to present a menu they think we will be eating in 50 years' time. The panellists will each present a menu which they think is representative of the future availability and sustainability of our food, and highlight how current research and innovation in their sectors will shape our future choices. Contact Penny Fletcher penny.fletcher@rsb.org.uk for more information. Further details and booking are on the event page.
Come Dine with the Future is a collaboration between the Sêr Cymru National Research Network for Low Carbon Energy and Environment (NRN-LCEE) and the Royal Society of Biology. Read more…