STEM Newsletter for secondary schools in Wales
June 2016
The monthly e-newsletter that's an essential source of information and inspiration for teachers – and anyone with an interest in STEM (Science, Technology, Engineering and Maths) engagement – across Wales.
Contents
Ask a STEM Ambassador to visit your school
A STEM Ambassador's involvement can engage and enthuse both students and teachers. If you are interested in asking a STEM Ambassador to visit your school you can make your request here or contact See Science directly at ambassadors@see-science.co.uk.
Give us your Ambassador feedback
If an Ambassador has visited your school, or if you have met an Ambassador at an enrichment activity, we would be very grateful if you could fill in our teacher feedback form. Please encourage colleagues to respond.
Teacher information pages
Events, competitions, grants and resources are regularly added to our teacher information web pages. You can check them out by following these links:
STEM Opportunities for teachers and pupils
Contact us if your pupils have taken part in the following:
Smallpeice Trust STEM Day, IET Faraday Challenge Days, Practical Action Challenges, BP Ultimate Challenge, The Bright Ideas Challenge, TALENT 2030, APS for Good, RSC Global experiment…? Pupils who have participated may be able to register for a Discovery or Bronze CREST Award at no cost. Contact crest@see-science.co.uk to find out more.
FREE STEM Challenges for the autumn term – book now!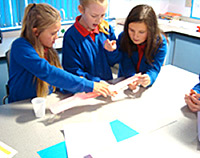 Schools are invited to take in a STEM Challenge during the autumn term. The Challenges require all of the skills involved a real-work challenge: teamwork, design, construction, problem solving, communication, research – and fun!
The STEM Challenges are designed to facilitate learning, team working and encourage pupils' curiosity to find out how and why things work. By taking part in the challenges, pupils develop their problem solving, self-management and innovation skills. All secondary pupils who complete a STEM Challenge can register for a Discovery CREST Award.
The resources have been produced thanks to generous support from the Welsh Government's National Science Academy. Secondary schools in Wales can book ONE STEM Challenge FREE. Places are limited so early booking is recommended.
There are three STEM Challenges:
Emergency Communication Challenge
Space Challenge
Marble Roller Coaster Challenge
To book one of these or to register interest, email enquiries@see-science.co.uk.
The Tomorrow's Engineers EEP Robotics Challenge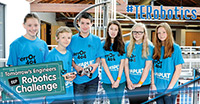 Schools are invited to take on a Robotics Challenge that will see student teams involved in 'space missions'. Teamwork, robots, design, research, fun and loads of LEGO® are all part of the mix, as are real-world challenges, teacher support and some great prizes. Schools successful in their applications will receive LEGO® MINDSTORMS® Education EV3 sets worth £3,000.
Are you ready to take your students on a journey of exploration?
Apply to take part in the challenge
Get the kit (if selected)
Do the training – 1 day in September or October
Set up a team
Complete the seven space missions
Design a robot
Research for NASA
Go to a challenge event – 1 day end January or February
Reach the national final @ The Big Bang Fair 15-17 March 2017
Register students taking part for a Discovery CREST Award (FREE to Welsh students)
All the training and kit are provided free of charge. Applications close on Monday 4 July 2016 for Schools in Wales – apply here.
Back to topApply now to host an IET Faraday Challenge Day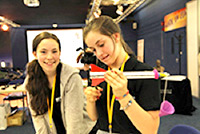 Faraday Challenge Days are one-day activities, designed for six teams of six students aged 12-13 years, delivered in your school by the IET free of charge. They give students the opportunity to research, design and build prototype solutions to genuinely tough engineering problems.
The 2016-17 season of Faraday Challenge Days will run from September 2016 until June 2017, with the winners of each event winning prizes for themselves and their school. The top five teams from across the UK will win an all-expenses paid trip to the National Final in July 2017 to compete for a cash prize of up to £1,000 for their school.
Each host school needs a school hall or large classroom for the day, and six teams of six students to take part (36 students in total). There are two ways to take part – schools can apply to enter either all six teams from their own school, or one team from their own school and invite five teams from local schools to join them.
The deadline for applications is Monday 25 July 2016 – apply or get more information at the IET Faraday website.
All students who take part in an IET Faraday Challenge Days will be eligible to receive a CREST Discovery Award from the British Science Association.
Back to topThe Science of Dragons Roadshow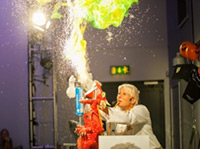 Science2Life has been awarded, in partnership with See Science, funding from the Welsh Government to deliver the Science of Dragons Show in primary and secondary schools across Wales until March 2018.
Viking history, legend and dragon lore inspired Cressida's How to Train Your Dragon series and just like Cressida's stories, Scientific Sue aims to transport her audiences back in time to a fictional world where Vikings ruled and dragons roamed.
This innovative and interactive show explores how dragons can be captured using a crossbow, trained and then used to defeat the enemy tribe; The Meatheads!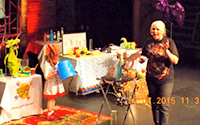 Scientific Sue needs lots of volunteers to help her investigate and explore the science of how dragons fly and then, using some of the science behind the different dragon fire types (steam, icy fog, explosive gases, flammable liquids and of course big flames.
Available FREE to all secondary (Year 7) schools in Wales in 2016 thanks to funding from Welsh Government National Science Academy. Shows (half-day) on the following dates: 3-11 October.
"The teachers enjoyed the show as much as the children …. brilliantly put together and thoroughly engaging." Ysgol Deganwy May 2016
"Just wanted to thank you again for an amazing show this morning. Having spoken to the pupils last lesson the feedback is very positive, they loved it!" Ysgol Gyfun Gartholwg June 2016
To book email See Science at enquiries@see-science.co.uk.
Curriculum Links: Science & Engineering plus History, Literacy and Story-telling. The science can focus on: chemical reactions, combustion, states of matter, flight, buoyancy, forces, energy, digestion, and respiration, tests for oxygen, carbon dioxide and hydrogen.
Focus on Science FREE Resources

The Welsh Government 'Focus on Science' campaign aims to highlight the importance of science, both as a school subject and in relation to possible future careers for young people in Wales.
You can download the campaign resources pack here which includes posters, templates, infographics and termly planners.
The campaign has also produced videos as a useful resource for teachers to promote the importance of science as a subject. These short video clips capture some of the key messages that science is fun, that the skills and knowledge gained in science lessons are directly relevant to many jobs and industries, and that science really can pave the way to a stimulating and financially rewarding career.
As part of the Welsh Government parental engagement campaign 'Education begins at home' this animation encourages young people to pursue a variety of careers within science.
Back to topUsing school grounds to teach science

Dawn Thomas will be presenting a 'Nature Days' workshop at Knelston County Primary School on Wednesday 22 June at 4pm – an ASE Cymru/Wales South West Wales Section Event.
Science has the potential to spark the imagination of every child. It can fit into most topics and dovetails easily into nearly every one of the literacy and numeracy framework elements. However, children are still rolling cars down ramps in their classrooms and not outside!
During this workshop teachers will have the opportunity to:
Understand how to use school grounds as a resource for undertaking a range of investigations
Look at the equipment required to undertake these investigations and how to use instruments you have at school, or make them in school with pupils
Acquire ideas on how a science investigation can be undertaken within the context of a history topic (eg Egypt)
Understand how to use the resource of your school grounds to enhance the teaching and learning of science at all levels, for example to teach skills required in fieldwork.
All teachers from both primary and secondary schools are welcome to attend. The event is provided free of charge for ASE members but non-members are asked to make a contribution of £4. Book here.
Chemistry at Work Day at Bangor University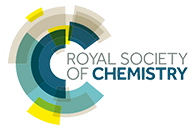 Bangor University will be hosting a Chemistry at Work Day on Tuesday 12 July from 9.30am to 2.30pm.
Chemistry at Work events offer students the opportunity to appreciate the place of chemistry in everyday life and the world of work, particularly in the local area. They aim to show a positive image of the chemical sciences as exciting, interesting and wealth-creating activities that are worth considering as a career.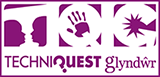 During the day, students will see five or six different sessions, including presentations from local companies that use the chemical sciences in their work and hands-on experiences of chemistry in the real world. We are looking forward to welcoming over 100 students to the event. There will be 20 places for Year 10 pupils from each of the schools applying.
Schools will need to book coaches but Techniquest Glyndŵr will reimburse the full amount after the event for which a form will be provided at a later date. To apply or for more details email Dafydd.Watson@tqg.org.uk.
Back to topSmallpeice Trust STEM Days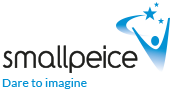 Introduce your students to the exciting world of engineering by booking an in-school Smallpeice Trust STEM Day for Years 6-11 – perfect for bringing science, technology, engineering and maths subjects to life. A Smallpeice educator will come to your school to hold a STEM Day workshop for up to 60 students. Depending on the course you've booked, the session will run for a full or half-day around normal school hours.
Pupils taking part can register for a Discovery CREST Award (FREE to Welsh students). Most of the STEM Days are FREE thanks to sponsorship of our corporate partners.
Day visits to the Centre for Alternative Technology
A day visit to CAT will inform, inspire and enable school groups about sustainable living. The Centre for Alternative Technology has been at the forefront of environmental education for over 40 years, with special attention being placed on STEM subjects. Our tuition is based on fulfilling the Education for Sustainable Development (ESD) with Global Citizenship for Wales. CAT offers bursaries for Welsh schools in STEM subjects and often has funded CPD courses and other exciting opportunities for teachers and pupils.
'It was a really valuable day that allowed them to see their STEM subjects working alongside their Bacc, this is a fantastic step forward for us.' Eirias High School Conwy – funded visit 2015.

Apps for Good is a linked scheme with CREST Awards; students will submit for CREST Bronze automatically through their apps for good forms.
Open to UK primary and secondary schools, FE colleges
Flexible course framework that can be delivered to students 10-18 within curriculum time, as a club or within timetabled enrichment
Any level of teacher experience or subject knowledge
Free for non-fee paying UK schools.
Big Bang UK Young Scientists and Engineers Competition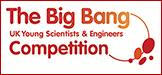 If your pupils have carried out a CREST Award you can enter their project for the Big Bang UK Young Scientists and Engineers Competition. This is open to all 11-18 year olds living in the UK and in full-time education. The deadline is Monday 31 October 2016.
Design For A Better World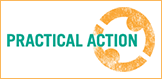 Practical Action has launched its new Design For A Better World competition for students aged 11-14 years.
The competition asks students from around the world come up with innovative designs for technologies that address big global issues, such as how we ensure that everyone in the world has access to water and sanitation and energy.
Competition deadline 16 December 2016 – click here to download the teacher notes pdf.
The Royal Society of Biology's new Intermediate Biology Olympiad is now open for teachers to register their students (Y12). The Olympiad will take place on Wednesday 22 June 2016.
The TeenTech City of Tomorrow activity & competition initiative offers students in Key Stages 2 and 3 (8-14 year olds) the opportunity to create their vision of the future. In this city there are no limits, no ideas are too big and everything is smarter, kinder and safer than before. Register your interest here.
Back to topBargoed school wins USW national engineering challenge

Bargoed schoolchildren became real-life engineers for the day when they took part in a national engineering challenge held at the University of South Wales.
Pupils from Heolddu Comprehensive School were put through their paces to research, design and build solutions to real engineering problems as part of the Faraday Challenge Day. Organised by the Institution of Engineering and Technology (IET), the challenge saw three teams race against the clock to solve engineering problems based on the BBC Micro:bit – the small, programmable tool designed to introduce Year 7 pupils to the world of coding, and can be used to create anything from games and animations to apps and scrolling stories.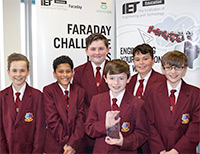 The winning team was made up of Luke Evans, Joel De-Arth, Connor Pascoe, Adam Ganderton, James Romais and Joshua Mulligan, all aged 12. The group won an IET trophy and prizes for their school.
They designed and built a safety device for truck drivers, which allows the user to set a timer for their journey according to UK safe driving laws, and sounds an alarm when they need to take a break and rest.
Team leader James said: "We all really enjoyed building the project and working together. It was good fun using the micro:bit and I hope we can use it in designing other projects in school. The Faraday Challenge has been a great day and has made me realise that I'd like to go into engineering when I'm older."
The Faraday Challenge events are being held all over the UK and aim to encourage more young people to study and consider exciting and rewarding careers in science, technology, engineering and maths (STEM) by using creativity, innovation and problem-solving skills.
Helen Obee Reardon, First Campus STEM co-ordinator at the University of South Wales, said: "We are delighted to have hosted the Faraday Challenge Day, and the students have thoroughly enjoyed using the micro:bit in lots of different ways. These events are key tools in showing young people the wide range of opportunities available through studying STEM subjects, and hopefully inspiring them to go on to rewarding careers."
Holly Margerison, IET Faraday Education Manager, said: "The students who take part in the Faraday Challenge Days learn how to code and programme their own BBC micro:bit in a very hands-on and practical environment, in the hope that this will give them an insight into the life of a real engineer, the variety a career in engineering can offer and the central role it plays in our everyday lives. There is huge demand for new engineers and technicians and we're confident that this will challenge young people's perceptions of engineers and inspire a new generation with digital technology."
Back to topCISCO Little BIG Awards

Several groups of Key Stage 3 pupils in Wales have been taking part in the UK-wide CISCO Little BIG Awards competition. The challenge was to investigate how we could 'connect the unconnected'. The 'Internet of Everything (IoE) is a phrase we'll be hearing much more about in the future. How many new things could we connect to the internet, and what effect will this have on our lives?
The pupils' fantastic ideas included: a monitor for your fridge which indicates when items are going out of date; microchips which would log the packaging being recycled by a household, then offering a council tax discount; and a coffee machine which lets you know when you are running low on supplies, then automatically adds them to your online shopping order!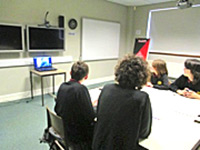 As part of their development work, pupils were encouraged to link with a STEM Ambassador to share and discuss ideas, and also learned how to programme a BBC micro:bit. Having spent several weeks developing their ideas, Cefn Saeson School chose to enter further their work as a CREST project enabling the pupils to gain a Bronze CREST award. Then in February, Ysgol Uwchradd Tywyn, Gwynedd were invited to take part in a Virtual Regional Final via a WebEx internet link, when they presented their ideas to a panel of judges somewhere else in the UK. All very exciting!
Following their presentations in the Virtual Regional Final the Tywyn team were delighted to find out that they had won the category of 'Best Teamwork' and have now been presented with their certificates. This project has been a very steep learning curve for all involved, and it has been a brilliant opportunity to get a glimpse into the technology of the future!
Back to topSalters' Challenge winners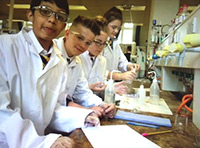 Congratulations to students from Newport High School who won the University Challenge and students from Hawthorn High School who won the Salters' Challenge at the Salters' Festival of Chemistry held at Cardiff University this term. The Salters' Festivals of Chemistry are an initiative of the Salters' Institute. Their objective is to:
Excite pupils by doing practical chemistry
Give pupils responsibility to carry out investigations "like a real Chemist"
Encourage team working and independent problem solving skills
Raytheon UK's Quadcopter Challenge Regional Final

The Quadcopter Challenge has been taking place throughout the year with students representing Flint High School and Ysgol Maes Garmon. They have been learning how to build from scratch a fully operational four-bladed multi-rotor remotely piloted air system with the assistance of Raytheon UK STEM Ambassadors. The Welsh Government has helped to fund the Challenge.
The Regional Final will see four teams, two from each school, take part in challenges that will put to the test each team's quadcopter engineering, piloting and design.
Back to topBring research alive with the Royal Society's Partnership Grants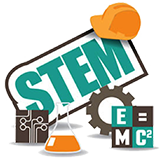 The Royal Society Partnership Grants offer up to £3,000 to UK schools or colleges to give pupils aged 5-18 the chance to get involved in science, technology, engineering and mathematics (STEM) projects. The Partnership Grants deliver a better understanding of the latest developments in STEM. This scheme can also benefit your school or college by allowing you to change the perceptions of those working in STEM professions.
The grant can be used to buy the equipment needed to run a STEM investigation project in partnership with a STEM professional.
Applications are made jointly by two project partners: the school partner – any teacher or support staff at the school; and the STEM partner – a person currently working in a STEM-related profession
The deadline for applications is 1 August 2016 – apply here.