Welcome to the STEM Newsletter for Secondary Schools in Wales
An essential source of information for teachers and anyone with an interest in STEM (Science, Technology, Engineering and Maths) engagement across Wales.
Read inspiring stories, discover new opportunities and find out how a STEM Ambassador's visit to your school can engage and enthuse both students and teachers. There are details of current events, competitions, grants, CPD, awards and more at our teacher information pages.
Contents
Give us your Ambassador feedback - and win a M&S Gift Hamper
We would be very grateful if you could fill in our teacher feedback form if an Ambassador has visited your school or you have met an Ambassador at an enrichment activity. Please encourage colleagues to respond. Each half term we will provide one teacher who has provided feedback with a M&S Gift Hamper.
STEM Club update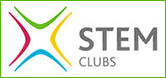 Our STEM Clubs newsletter contains useful information and ideas to run a STEM Club in your school. You can read it on line here and find out about the latest resources, competitions and grants available to schools STEM Clubs.
If you are a STEM Club leader or would like to set up a STEM Club in your school do contact us stem-clubs@see-science.co.uk. We can add you to our STEM Clubs mailing list.
Now that it is FREE for school in Wales to register pupils for CREST Awards, you could consider running these Awards in your club. For more details contact crest@see-science.co.uk.
Looking for a STEM professional to support your club (for example to act as a mentor, run a debate, give an interactive talk)? Then request a STEM Ambassador to visit your club here (or contact us directly at ambassadors@see-science.co.uk).
A STEM Club is any out-of-timetable session that gives students the chance to explore aspects of Science, Technology, Engineering, or Maths outside their normal curriculum-based classroom activities.
Teacher information pages
Events, competitions, grants and resources are regularly added to our teacher information web pages. You can check them out by following these links:
The Crest Award scheme is now free in Wales!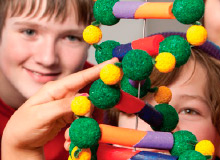 The National Science Academy in Wales is fully funding the cost of the CREST Awards (Discovery, Bronze, Silver and Gold) for schools in Wales. CREST is a UK award scheme for science, technology, engineering and maths (STEM). It recognises success and enables students to build their skills and demonstrate personal achievement in project work. It offers educators an easy-to-run framework for curriculum enhancement and is student-led, which means that young people take ownership of their projects and choose to undertake them in areas they enjoy, or see as relevant.
CREST Awards are recognised by UCAS and can be used towards the skills element of the Duke of Edinburgh Award.
For more information about the CREST Awards and how to register, contact See Science, your local coordinator for the CREST Award scheme in Wales, at crest@see-science.co.uk or phone 02920 344727.
If you are a teacher and would like to be involved with piloting our new CREST Discovery days, please email crest@britishscienceassociation.org.
Help shape the new CREST Discovery days
The British Science Association is developing some new CREST Discovery activities specifically for Welsh schools during 2015/16. They would really appreciate your feedback to help them create something that is inspirational, fun and culturally relevant for schools in the country. If you have five minutes, please fill out this survey by 30 June.
Evaluation Findings – STEMNET's Operations and Impacts 2011-2015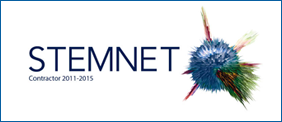 The NFER (National Foundation for Educational Research) conducted the research with stakeholders, including:
Over 17,000 pupil surveys returned
Nearly 800 teachers interviewed
Over 6,000 STEM Ambassador surveys returned
29 employers interviewed
Here are some of the Key Findings from the evaluation.
Young People
9 out of 10 pupils (93%) had increased knowledge and understanding of STEM subjects after involvement with STEMNET's programmes, according to teachers.
9 out of 10 (89%) teachers said STEM Clubs increased pupils' increased awareness of the importance and real-world applications of STEM as well as transferable skills.
Three-quarters of pupils rated their experiences both with STEM Ambassadors and STEM Clubs highly
More than half (61%) of the pupils studying science agreed with the statement that after involvement with STEMNET programmes 'I know more about why science is important for everyday life'.
Amongst pupils who took part in STEM activities through STEMNET's programmes 8 out of 10 (80%) wished to continue study in science, amongst pupils without access to STEM activities the figures was less than 6 out of 10 (59%).
"Speaking to STEM Ambassadors, seeing what careers they have and what apprenticeships you might take and what careers you could take after that it's really opened my interest for it. It's shown me how interesting it would be if I took a STEM career. Having these subjects means you get a better career." (Pupil)
Teachers
Two-thirds (62%) of teachers interviewed said that it would not have been at all possible to deliver STEM activities, or only to a small extent, without the support provided by the STEM Ambassadors Programme.
Nearly 8 out of 10 (77%) found the Schools' STEM Advisory Network useful in making them more aware of the range of STEM enrichment and enhancement opportunities they could engage with.
More than 8 out of 10 said that they intended to use the STEM Ambassadors Programme (83%), run a STEM Club (82%) or access STEM information and advice via STEMNET in the future.
8 out of 10 (82%) teachers increased their understanding of the benefits of STEM enrichment and enhancement activities through the STEM Clubs Programme. The same number increased their use of real life contexts in teaching. (87%).
STEM Opportunities for teachers: TIPS
Bringing the world of industry into the classroom

Over the next 10 years, the UK requires over 87,000 new engineers and technicians every year…
"Change the way we think, change the way the work, change the way we do things… to be involved in something like that is pretty fantastic." Leigh Carnes, Operations Director, Manufacturing Technology Centre
TIPS (Teacher Industrial Partners' Scheme)
The TIPS scheme enables teachers of science design and technology, computing and maths to attend a two-week placement with a local employer. TIPS connects teachers with companies so that they can expand their knowledge of engineering and technology careers and then bring this to the classroom.
So how can you get involved in this scheme? Find out more here about how you can be part of this opportunity.
In brief…
New resources from Society of Biology for supporting A Level practical work
The Society of Biology, with the support of the Nuffield Foundation, Science and Plants for Schools, British Ecological Society, Biochemical Society, Field Studies Council, Society for General Microbiology and the Wellcome Trust, has put together a document to highlight resources to support practical work at A level in Wales.
Tuesday 23 June, 10am– 3.30pm. Glamorgan Building, Cardiff University CF10 3WT. Please come and join Cardiff University for a day of technical presentations to celebrate the achievements and raise the profile of women in engineering, and make new contacts.
The event is free to attend but you need to register on Eventbrite no later than 11pm on 15 June 2015.
NWED Resource Packs
NWED Resource Packs for 2015 – sponsored by Airbus, the IET and the Royal Academy of Engineering – are available now. Check out the NWED website for all the latest information.
VEX Robotics Competition grants for all-girl teams

VEX Robotics Competition wants to improve the ratio of girls to boys. With the support of their lead UK Competition sponsor – National Grid – they are making 40 VEX Competition team grants available for all-girl teams. 20 are for the VEX Robotics Competition (using the VEX EDR metal system) and 20 are for the VEX IQ Challenge (using the VEX IQ plastic system). The grants, which are worth over £500 (IQ) or over £1000 (EDR) include everything a team needs to get started.
Applications are open now and close on 30 June.
Outbox incubator: Applications open!
Stemmettes have launched a new flagship program, Outbox incubator. Over 6 weeks of summer 2015 they are inviting 270 girls (45 at a time) to enter the house, giving them seed funding and intensive mentoring to launch innovative businesses in the STEM sector. Applications opened this week! The incubator will have a soft link to CREST.
Help to shape the future of STEM education
BAE Systems and The Royal Academy of Engineering are looking at how best they can support schools and what it is that schools need to flourish. To get your views heard, please take 5 minutes to answer this survey.
Forging links between industry and school
Year 12 pupils at Gwernyfed High School, Powys were given an exciting opportunity to tour the facilities at PCI Pharmaceutical Packaging Services. PCI is currently the largest private sector employer in Mid Wales, with more than 400 staff based at its main site at Hay-on-Wye. After the visit, Head of KS3 Simon Hanks said, "The production facility tour gave an insight into the demands of the pharmaceutical packaging industry".
See Science has been working with PCI and Gwernyfed High School to develop stronger links between the two organisations. During the visit several STEM Ambassadors were on hand to talk to students about the vast range of STEM careers and opportunities available to them at PCI.
Aeronautical Challenge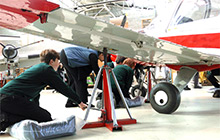 A group of Year 10 Engineering students from Barry Comprehensive School recently took part in an Aeronautical Challenge Day held at the International Centre for Aerospace Training (ICAT).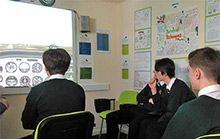 The students competed in a number of engineering challenges against other schools from Cardiff and the Vale of Glamorgan. The boys thoroughly enjoyed the day and some hope to attend ICAT to further their studies in this exciting area of engineering in the future.
The photos show BCS students at the (simulated) controls of an aircraft and gaining hands-on experience in the hangar
Qualified for Life – Focus on Science
The Welsh Government's Qualified for Life Focus on Science campaign was launched by the Minister for Education and Skills in October 2014. The aim of the campaign is to highlight the importance of science as a subject and encourage young people in Wales to follow a career in science. As part of the campaign the Welsh Government has produced a range of resources to support the teaching of science and to promote science as a subject and a career.
New resources which will be available to schools in June include a Summer Term Events Planner, a Free Resources infographic, and posters highlighting the importance of science and the range of careers that are linked to science. You will be able to find these and other resources such as video clips here.
A wide range of teaching resources to support science in the classroom, including scientific literacy and PISA skills, are available on the Learning Wales website and Hwb.
You can keep up to date with STEM related activities, resources, events and competitions via the Focus on Science section of the weekly Welsh Government e-newsletter Dysg. Subscription is free – sign up here. If you would like to submit an article to Dysg Secondary or Pre-11 Newsletters, please email Rebecca.Owen4@Wales.GSI.Gov.UK.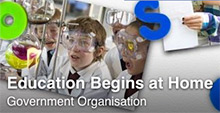 You will also find some fun science experiments to encourage parents to engage with science with their children at home on the 'Education Begins at Home' Facebook page.
Don't forget you can ask for advice and support from your regional Consortia Advisers for science: