Welcome to the STEM Newsletter for Secondary Schools in Wales
An essential source of information for teachers and anyone with an interest in STEM (Science, Technology, Engineering and Maths) engagement across Wales.
Read inspiring stories, discover new opportunities and find out how a STEM Ambassador's visit to your school can engage and enthuse both students and teachers. There are details of current events, competitions, grants, CPD, awards and more at our teacher information pages.
Contents
There are larger versions of some photos in this newsletter - click the small photo to view.
National Urdd Eisteddfod Science Competition (Welsh Medium) Scientific project

An opportunity to create a scientific project in the field of Science, Technology, Engineering or Mathematics through the medium of Welsh. The focus of the project can be in the form of research, inquiry or a presentation. Competitors can choose any theme and can if they wish use a CREST project/profile – some ideas here. The work should be presented in electronic or paper format as a report of 1,000 words (Year 7-9) or 2,500 words (Year 10 and under 19 years of age).
The project must reach the Eisteddfod Office, Gwersyll yr Urdd Glanllyn, Llanuwchllyn, Bala, Gwynedd LL23 7ST by March 1 2015. To compete in the Eisteddfod you need to be a full member of Urdd - which means that you must have paid the registration fee and have received a 2014/15 membership card & number. You can apply for membership via our website.
Some of the winners will be invited to exhibit at the GwyddonLe on the Eisteddfod field in 2015. More details on the website or contact crest@gweld-gwyddoniaeth.co.uk / 029 2080 1644.
What is a STEM Club?
A STEM Club is any out-of-timetable session that gives school students the chance to explore aspects of science, technology, engineering and maths.
STEM Clubs tend not to be curriculum based, but can focus on specific disciplines or go across STEM subjects. A STEM Club could be about computer coding, maths puzzles, robotics, engineering, chemistry, astronomy… anything that falls within STEM subjects! Find out more at the National STEM Clubs Programme.
Are you a STEM Club Leader?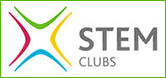 If so, we would like to hear about your school STEM Club. Simply follow this link to complete a short questionnaire and we will send you some STEM Club resources.
School STEM Clubs can request a STEM Ambassador to act as a mentor to support, for example, competitions, CREST Awards; give talks; run activities and so on. To request a STEM Ambassador click here.
"One of the biggest things that the children got out of it [the STEM Club] was to work with the STEM Ambassador and find out about his job and the subjects he did in school and how he got where he is; he's worked all over the world, it really opened up their eyes to seeing beyond their doorstep." STEM Club Leader
STEM Club Evaluation
The STEM Club programme is currently being evaluated and we have recently received an interim report. Pupil's involved in STEM Clubs appear to be particularly effective with 74% rating their club as either 'very good' or 'good'.
55% of pupils say they enjoy science, this increases to 71% for pupils who have had contact with a STEM Ambassador and to 80% for STEM Club members
62% of pupils say that they are doing well in science, increasing to 75% who have engaged with a STEM Ambassador and an impressive 84% who are members of a STEM Club
49% of pupils who have had contact with a STEM Ambassador and 61% of STEM Club members want a job that involves STEM, compared to 37% of all pupils
Back to topLinks to teacher information pages
New events, competitions, grants and resources are regularly added to our teacher information web pages. You can check them out by following these links:
Discovery Friday!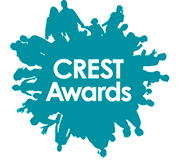 50 lucky CREST Discovery project teams will get the chance to present their work at the UK's largest celebration of youth science and engineering – The Big Bang Fair 2015, a prize normally reserved for National Science + Engineering Competition finalists. Presenting teams must create an eye-catching poster presentation about their CREST Discovery Project. Teams will get priority access to shows on the day and a bursary of up to £175 per project. Schools can bring up to 3 projects and up to 6 students in each team. Teams must have completed their CREST Discovery Award between September 2013 and January 2015. Nominate now – deadline 23 January 2015.
Outreach Fund Small Grants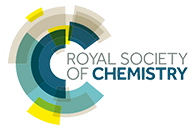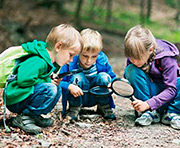 Outreach Fund Small Grants of up to £2,000 are available for projects that raise awareness of the place of chemistry in people's everyday lives, especially those not already interested in chemistry, and/or develop the science communication skills of people who are already highly trained in chemistry. More details here – an ideal opportunity to link visit with British Science Week. Closing date 31 January 2015.
Back to topSTEM Clubs Week 2015 – Celebrating Diversity
Monday 2 February to 6 Friday February 2015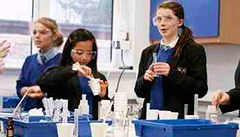 STEM Clubs Week is for all secondary schools throughout the UK. Schools with an existing STEM Club will ideally meet as normal and take part in a national celebration of STEM Clubs. For those schools that don't currently have a STEM Club, then it is an ideal opportunity to set one up and get started with support from STEMNET to create a successful STEM Club that will develop skills as well as provide a sense of achievement for both you and your students.
The theme for STEM Clubs Week is Celebrating Diversity. We want to share the different types of clubs and activities happening in schools. STEM Clubs can create their own activities within the theme or access suggested resources.
Enter the National Competition to win £200 of Mindsets vouchers for your STEM Club. STEM Clubs are invited to email details of their activities with images or videos of their STEM Club activity carried out in STEM Clubs Week. Winning entries will need to demonstrate a creative approach to an activity. The prize categories are as follows:
Most unusual activity
Best activity involving the most people
Best all-STEM activity
Entries will be judged on the photos, videos and 50 word description sent in to us by email to stemclubs@stemnet.org.uk by Monday 9 February 2015. Photos and videos sent to us will be made into a gallery and displayed on this page throughout STEM Clubs Week for your STEM Club to showcase its hard work.
How to get involved in STEM Clubs Week
Teachers – plan your STEM Clubs Week activity and let us know what you're up to during the week and enter our competition. Tweet about your activity at #STEMClubsweek. If you'd like advice for your existing STEM Club or you'd like to set up a new club get in touch with your local STEMNET Contract Holder ambassadors@see-science.co.uk for advice and guidance. If you'd like to request a STEM Ambassador you can do this here.
STEM Clubs Week 2015 Resources
All classroom resources can be downloaded, free of charge, at the links below.
Back to topBritish Science Week, 13-22 March 2015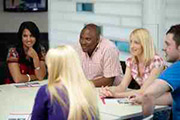 British Science Week (BSW, formerly National Science & Engineering Week (NSEW)) is a ten-day programme of science, technology, engineering and maths events and activities across the UK aimed at people of all ages.
Schools can organise an event or activity, and the British Science Association helps organisers plan by providing free activity and support resources. Don't forget you can also request a STEM Ambassador to help with your Science Week events – click here.
For great projects, advice, resources and opportunities to win fantastic prizes follow this link and find out details about: Activity Packs; BSW goodies;case studies; Citizen science projects; Demo Day; Event Awards; Find a presenter; How to guides; Quizzes.
Formula 100 Competition

Almost everything you come across in your day-to-day life was invented by someone, from the alarm that wakes you up, to the sandwich you eat at lunch and the bed you sleep in at night. So many inventions have changed the world: the mobile phone, the Post It, running shoes, the paper clip, pain killers… Formula 100 wants you to tell us what you would invent and why?
The top 100 entrants will become part of the Formula 100 Club, which will connect members to key people from industry who can help you on your way to an amazing career. Prizes include diamond necklaces from Rio Tinto, a new iPad from BT, a chocolate-making experience from Nestlé, a day with the BT Sports team and a day at the Ford test track.
To enter, you'll need to create up to 30 seconds of video telling us what you would invent and why, beginning the video by saying "I would invent…"
You can submit your entry through Twitter, Facebook, Vine or Instagram using the hashtags #YourLife, #Formula100 and tag @YourLifeTeam, or you can email formula100@yourlife.org.uk along with your name, age, school and contact number This could be an ideal activity for a STEM Club. But hurry! You need to enter by 15 February 2015.
Back to topYsgol Gyfun Emlyn take gold from copper!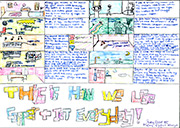 Congratulations to pupils from Ysgol Gyfun Emlyn who were awarded first place in the 2014 Competition Copper: The Essential Metal. Ruby Gold took first place in the Key Stage 3 ICT category and Matthew Lumby in the Key Stage 4 Health and Healthcare category. More details here.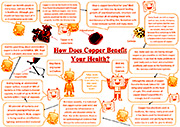 Students were asked to design a poster that would appeal to a target audience of 11-16 year olds, highlighting the essential role copper plays in our daily lives, the properties that make it vital and the benefits it offers society.
2015 Competition coming coon – email info@copperalliance.org.uk to register your interest and be sent details as soon as they are available.
"The copper competitions are a great opportunity for all students to explore the impact of science on everyday life. Over the four years I have been involved, both the quality and quantity of entries have improved significantly. The best entries show a good scientific understanding of this important material and combine this with strong creative skills to put across their message." Richard Needham, Association for Science Education
Faraday Challenge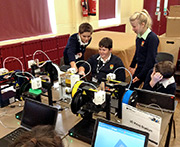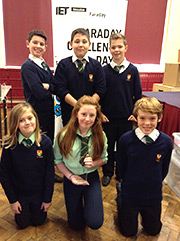 Pupils from Ysgol Gyfun y Strade are among those from six schools across Wales who've been taking part in this year's Faraday Challenge. Organised by the IET, the challenge gives teams of pupils the opportunity to practice key skills and knowledge, and to develop problem-solving capabilities. The actual content of each year's challenge is kept secret to prevent any teams from getting an advantage.
The winners at Ysgol Gyfun Y Strade were the white team: Dhammi Morris, Twm Westcott, Rebecca Stephens, Rhydian Davies, Emyr Evans and Osian Thomas, who are currently placed 12th overall on the Faraday Challenge leader board.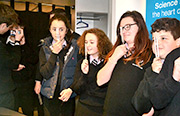 The Institute of Physics Lab in a Lorry has been inspiring young scientists at Welsh schools again. Volunteers help students get their hands on a series of experiments to help bring their classroom studies to life. During experiments with sound these pupils from Ysgol Bro Myrddin in Carmarthen discovered how to feel the vibrations of from tuning forks!
Inspirational astronomy workshops for teachers in mid Wales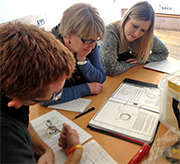 Inspire, Inform, Enable – the motto of the Centre for Alternative Technology in Machynlleth (Mid Wales) and the aim of the Cardiff School of Physics and Astronomy outreach department. This is why the Inspiring Science Education and Universe in the Classroom projects joined together on 3 December 2014 to run parallel CPD sessions for primary and secondary teachers at the centre which is based in Machynlleth, Mid Wales.
During the session primary teachers from nine schools across mid Wales were given a variety of astronomy education tools to take back to their classrooms. These included a Universe in a Box hands-on toolkit, an Earth Ball, several activity books and access to the Las Cumbres Observatory Global Telescope Network (LCOGT).
Secondary teachers were introduced Chromoscope, Multiwavelength Universe, Star in a Box, as well as software such as Stellarium (free) and Logger Pro ( (free to members of Inspiring Science Education). All attending teachers and educators were also provided with an introduction to the National Schools' Observatory from Dr Chris Leigh, and also the STEM Ambassador programme which is co-ordinated in Wales by See Science.
The sessions were well attended and the location of the venue not only provided an opportunity for schools from the rural areas across Mid Wales to attend, but it also reminded us all just how stunning the Welsh countryside can be!