Welcome to the STEM Newsletter for
Secondary Schools in Wales
Find out more about what's happening, competitions, new educational resources, events, new rounds of grants and more…
Back to topCREST Awards in Wales Grants 2012/13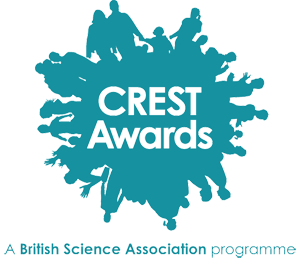 Schools and colleges can apply for a grant of up to £250 to support CREST. All schools and colleges in Wales are eligible to apply. The application form captures information regarding the type of school, but applications will be assessed only on how the money is proposed to be used.
The CREST Award programme is run by the British Science Association, which is being funded by the Welsh Government – through the National Science Academy – to coordinate and increase activities in Welsh schools.
Deadlines
The 2nd round deadline will be Monday 18 March and successful applicants accepted will be informed before 30 March.
Back to topStudents from Lewis Girls School visit local pharmaceutical company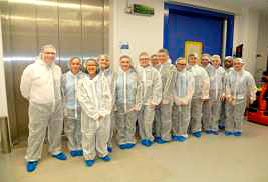 Twelve students from years 10 and 12 visited Norgine in Tir-y-Berth at the end of November. The trip, funded by TAS (Technical Apprenticeship Services), was to change perceptions of working in industry, and to introduce the idea of apprenticeship as a way into industry.
The day of the visit started with meetings with the Managing Director and some of his more senior staff, including a Mechanical Engineer, Quality Control Analyst and Finance Analyst (all three of whom were female). There then followed tours of the quality control laboratories and the manufacturing areas.
Suited for the tours, L to R (Mr Pole, Amy Cole, Mara Yeung, Megan Spoor, Sarah Cutler, Charlotte Davies, Jane Gamble (from TAS) Tyrian Robins, Millie Parker, Bethan MacKenzie, Jasmin Kaszubowska, Alice Miller, Nirusa Uthayasoorian, Chloe Mathlin).
Back to top Links to See Science information pages
Because there are now so many STEM stories in the monthly newsletter it's no longer possible to include abbreviated lists of activities, resources, competitions, grants, cpd opportunities and events in the body of the newsletter.
New items are continually being added to these web pages – check them out by following these links:
Back to topCongratulations to the winners of the F1 Secondary School Challenge, North Wales 2013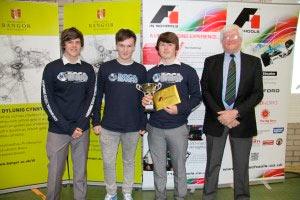 The F1 Challenge is a national project that involves pupils of all ages in the secondary schools of Wales. The learning style of the Challenge is an ideal model for Key Stage 3 and 14-19 Learning Pathways as pupils develop a range of skills in a motivating and exciting context. It involves designing and manufacturing CO2 powered model racing cars using sophisticated computer aided designing and manufacturing (CAD/CAM) skills.
1st place F1 Class – Falcon F1 – Connah's Quay High School
1st place Bloodhound Class – BOLT – Ysgol Glan Clwyd
Best Rookie Team – Nutrino – St Brigids
Best Engineered car – Falcon F1 – Connah's Quay High School
Fastest F1 Car – Falcon F1 – Connah's Quay High School – 1.658s!
Fastest Bloodhound car – BOLT – Ysgol Glan Clwyd – 0.694s!
Best Sponsorship & Marketing – BOLT – Ysgol Glan Clwyd
Best Team Identity – Venom – Prestatyn High School
Innovative Thinking Award – Hyperion – St Brigids
Judges Discretionary Award – Mellt Y Moelwyn – Ysgol Y Moelwyn
Runner up F1 Class – AeroShock – Ysgol Eirias High School
Back to topWhat next after the Olympics?
Thinking of ways to keep up the momentum of the London 2012 Olympics in lessons or after-school STEM clubs?
Technology teachers from several schools across North Wales from Harlech to Wrexham have been meeting as a Network group supported by The Royal Academy of Engineering (RAEng) through its Engineering Engagement project. Having established the group early in 2012, Phil Sutton, the Teacher Network Coordinator and a Technology teacher at Eirias High School, Colwyn Bay, has been running regular after school CPD sessions to introduce a series of engineering based activities suitable for KS3 pupils during lessons or after-school STEM Clubs.
The first of these activities, 'Athlete or Machine', enables pupils to construct an air pressure powered vehicle based on the skeleton used by Amy Williams during her Gold medal performance at the 2010 Winter Olympics.
At the most recent CPD session in January, Phil introduced the RAEng's latest activity idea, 'Winning Medals', in which pupils use a kit of materials to construct and modify a model sports wheelchair. By considering factors such as friction, dimensions of the wheel chair, angle of wheels etc., pupils get the chance to consider important engineering questions before conducting trials with their models, then racing them against others!
Being part of the Network, the participating teachers have the chance to meet together, hear about new activity ideas, have a welcome cuppa and cake, and be part of national engineering scheme.
The group are now planning a collaborative project involving their pupils making solar powered boats which will be raced each other in the summer term. There are also plans to use this activity towards a Bronze CREST award, enabling the pupils to get national recognition for their projects.
Any technology teachers who would be keen to find out more about the RAEng Network group are welcome to contact Phil Sutton at psn@eirias.conwy.sch.uk.
Back to topBBC Women in Engineering initiative for Young Technologists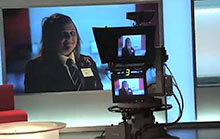 A group of 14-16 year old school pupils from across south Wales visited the BBC in Cardiff in November, as part of the BBC's Women in Engineering initiative.
The youngsters took over BBC Cymru Wales, took part in live demonstrations in the Broadcasting House studios, and recorded a video of them explaining what they find exciting about technology – available here. The BBC regularly host events for young people to discover more about the technical side of broadcasting.
Back to topConnecting Classrooms with the British Council

The British Science Association and the British Council are working in partnership to enrich science, technology, engineering, and maths (STEM) activities in the classroom in the UK and abroad.
Connecting Classrooms supports schools and colleges with:
Developing global citizenship and skills for a global economy
The professional development of teachers in the UK
To find out more visit the Schools Online website or you can contact us at creststar@bitishscienceassociation.org.
Back to topLooking for a STEM Club project?

A UK school is the winner of the 2013 Zayed Future Energy Prize (European Global High School) which comes with US $100,000 for renewable energy projects.
"We'll be installing wind turbines! Our school focused on energy and actually developed their whole STEM Club on energy and saving the school money!"
Okehampton College places great emphasis on sustainability and the need to become responsible global citizens. The school proactively engages with all aspects from fair trade and global perspectives to energy efficiency and recycling. Having focused on energy efficiency (technical matters and better usage habits), the school is now ready to install wind power and biomass heating.
Find out more and apply here.
Back to top Special issue of 'Y Gwyddonydd' –  competition in the medium of Welsh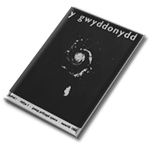 A special issue of 'Y Gwyddonydd' is being prepared to celebrate fifty years since its inception.
'Y Gwyddonydd' was a Welsh magazine that featured articles, reviews, and news items on scientific subjects. It was published between 1963 and 1996 by UWP. The magazine has been digitized by the Welsh Journals Online project at the National Library of Wales – copies are online here.
Competition for secondary schools through the medium of Welsh, ages 11-18
Write a short contribution (no more than 400 words) about any science subject.
Application should be sent to Professor Glyn O. Phillips, c/o See Science, 59 Charles Street, Cardiff CF10 2GD on paper or electronically to enquiries@see-science.co.uk by 12pm 3 May 2013. The winners will be announced at the Urdd National Eisteddfod Pembrokeshire and there will be an award ceremony during the National Eisteddfod 2013 in Denbighshire. There will be a monetary prize for the winner in each category.
Back to topTogether we can conserve our bees!

The Conserve B project provides schools with an opportunity to involve students in an interactive scientific experiment on British bumblebees, collecting information on the species of bumblebee found and which flowers they prefer to forage on. From the 1,200 students who have already participated in this project, many young people described the project as, "Excellent, hands-on, exciting, and real science".
The project can run as part of a STEM Club or during lessons, from February through to June or July 2013. The project is aimed at years 5 and 6 in primary schools and from years 7 to 11 in secondary schools. Ideal as a transition phase activity.
Back to topCardiff University engaging with schools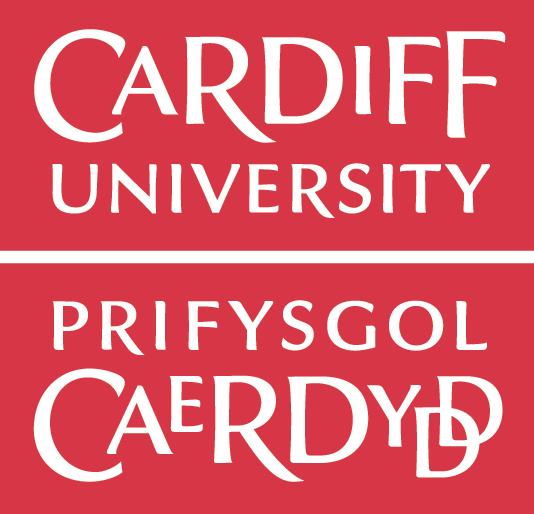 Cardiff University has been awarded one of the RCUK School University Partnerships. Over the next three years they will be working with secondary schools to ensure that their engagement activities meet the needs of schools and their pupils.
They are seeking feedback on, what do teachers want from universities in general and Cardiff in particular? Is there something they could be doing better or not doing any more? Please email community@cardiff.co.uk with your comments.
What is in this for the University?
Perhaps not what you first thought – this partnership will not be measured by the number of pupils that go to Cardiff University, or indeed any university ( although they do want to raise aspirations and to help people find the best educational routes) but to measure the effect on the grades of the pupils over the three years.
In the long run, getting university staff and students working with schools will improve the quality of teaching at university enabling teaching staff to be more aware of what and, more importantly, how young people are being taught in schools and colleges. More effort is beginning to be put into the transition from secondary/FE to university but more can be done.
What's in it for schools?
A key part of this project is to use the expertise of teachers to shape what we do. Over the next few months we will be looking for teachers from South Wales to critique our current programmes for engaging with schools and help us to improve these.
If you do not wish to receive newsletters and other communications from See Science,
please send a blank email to
remove@see-science.co.uk
.