Welcome to the STEM Newsletter for
Primary Schools in Wales
Find out more about what's happening, competitions, new educational resources, events, new rounds of grants and more…
There are larger versions of some (but not all) of the photos in this newsletter - click the small photo to view.
Back to top Links to See Science teacher information pages
Because there are now so many STEM stories in the monthly newsletter it's no longer possible to include abbreviated lists of activities, resources, competitions, grants, cpd opportunities and events in the body of the newsletter.
New items are continually being added to these web pages – check them out by following these links:
Back to topNorth Wales primary school wins Great Bug Hunt competition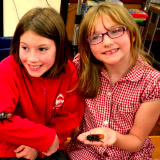 Ysgol yr Esgob Primary School in Caerwys has won the top prize in the 2013 Great Bug Hunt competition. This national competition is run by schoolscience.co.uk with The Bug Man, Martin Rapley, and aims to take science learning out of the classroom and bring it to life in the outdoors. Children taking part in the competition spent their time exploring habitats before recording their observations in photos, pictures and poems.
Ysgol yr Esgob's first prize was a bug day at their school, where they got to come close up with creepy crawlies such as scorpions and tarantulas. The children in class three had been learning about habitats during this last term. As part of their work they carried out bug hunts in the school wildlife area using pitfall and tea towel traps to collect and identify the bugs. They plotted this information on graphs and used these to tell them about the conditions the bugs liked to live in. Each pupil then researched one of the bugs found to produce amazing information sheets.
Marianne Cutler, ASE's Executive Director of Professional and Curriculum Innovation, said: "The Great Bug Hunt competition is a brilliant way of bringing science to life for children and shows you can go on a journey of discovery in your own backyard. Not only does the competition do a great job of capturing children's imagination, it also fits in well with the science curriculum. Using the natural environment when teaching is an important part of science education and something the ASE strongly advocates through its Outdoor Science Working Group."
In second place, Kinson Primary School in Bournemouth won three terrariums.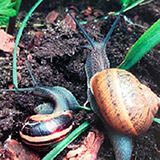 Birmingham's Cherry Orchard School won the prize for the best photographic entry, which was chosen by The Biotechnology and Biological Sciences Research Council (BBSRC). Ian Bedford, one of the judges and a Research entomologist and manager of the John Innes Entomology facility and entomology team said: "The photos that were submitted for this year's bug hunt competition were of a very high standard and judging the winners was not easy. However, we eventually made our decision by not only taking into account the quality and composition of the image, but also the skill in capturing some of the bugs that usually don't sit still for long! Well done to everyone who took part!"
The Great Bug Hunt 2013 competition winners are:
1st place – Ysgol yr Esgob Primary School, Flintshire, Wales
2nd place – Kinson Primary School, Bournemouth
Back to topASE Publications helps primary teachers to 'Be Safe'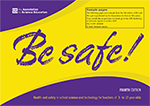 ASE Publications has produced a new addition of 'Be Safe' – an essential handbook for primary teachers. The 4th edition builds firmly on the previous edition but places more emphasis on using science and technology to teach health and safety. There are now new sections on under-5s, primary/ secondary liaison and advice for schools with access to more specialist facilities. The section on science outside the classroom has been expanded, as has the section on making things, which now includes work on textiles and ceramics. A current review describes the books as: "money well spent to have a copy at hand for every primary teacher".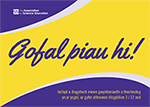 'Be Safe' has also been translated into Welsh (as a pdf) and we are currently looking for teachers to review the book for ASE Cymru in return for a free copy/download. If you are interested in providing a 100-150 word review of Be Safe please contact Cerian Angharad (Field Officer – cerianangharad@ase.org.uk) to request your free copy. Reviews will need to be submitted as soon as possible.
Back to topCracking talent amongst UK's youth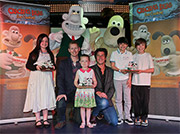 In June, four innovative youngsters from England and Wales were awarded national prizes in the Cracking Ideas 2012-13 competition, run by the Intellectual Property Office and Aardman Animations, creators of Wallace & Gromit.
This year's competition was literally out of this world! Entrants had to come up with a space-related concept and highlight the intellectual property – a new gadget or product (patents), the visual appearance of said product (designs), a brand or logo to accompany the idea (trade marks) and any other creative elements (copyright) such as a catchy jingle.
The UK winners are:
Age 4-7 category: Amelia Regulski from Caerphilly and her supersonic 'Space Suit', built with flame blasting rocket boosters to guarantee safe space travel. With a specially designed helmet complete with Wallace and Gromit style on/off button, Amelia has covered both style and practicality.
Age 8-11 category: Sydney Davis from Bristol who created the IBIB for brilliance in ballet, on earth and in space. The 'rocket twist tutu' with miniature swivelling rockets creates effortless spins and twirls, whilst jet propelled ballet pumps ensures speed is not an issue.
Age 12-16 category: Dom Aly and Eddy Backhouse from Bolton who invented the WG1GYRO to propel Wallace and Gromit into space. With specially designed space suits, a roving WG Buggy complete with logos and 'the super blaster', Dom and Eddy have created the complete innovation package.
The worthy winners fought off tough competition from over 4,000 entrants and were each presented with an original trophy created by Nick Park's Aardman Animation studio. They also received an animation software package and a Wallace and Gromit book signed by Nick Park.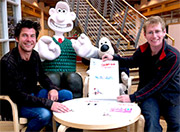 Judges' comments:
"The variety of entries was fabulous and could only be inspired by young minds. Life in space might not be as far away as we think and the entries seem to have relished the theme of this year's challenge."

Tom Lawton (left), designer and inventor,

"Wallace and Gromit are old hands at space travel but with so many real life space adventures happening at the moment space continues to inspire everybody. This year's entrants really reflect that the sky is not the limit!"

Merlin Crossingham (right), Creative Director at Aardman Animations.
The competition is part of the Intellectual Property Office's Cracking Ideas campaign, headed by Wallace and Gromit. Cracking Ideas is a government-backed project which uses a combination of lesson plans, activity packs, challenges and dedicated website to encourage innovation and creativity amongst children aged 4-16, all with links to the UK curriculum.