STEM Newsletter for primary schools in Wales
November 2016
The newsletter that's an essential source of information and inspiration for teachers – and anyone with an interest in STEM (Science, Technology, Engineering and Maths) engagement – across Wales.
Contents
Ask a STEM Ambassador to visit your school
A STEM Ambassador's involvement can engage and enthuse both students and teachers. If you are interested in asking a STEM Ambassador to visit your school you can make your request here or contact See Science directly at ambassadors@see-science.co.uk.
Give us your Ambassador feedback
If an Ambassador has visited your school, or if you have met an Ambassador at an enrichment activity, we would be very grateful if you could fill in our teacher feedback form. Please encourage colleagues to respond.
Teacher information pages
Events, competitions, grants and resources are regularly added to our teacher information web pages. You can check them out by following these links:
STEM Opportunities for teachers and pupils
North Wales schools book a free visit to CAT!
Bursary fund for North Welsh schools and colleges booking STEM tuition in 2016/2017. A great opportunity for teachers in North Wales to apply for a subsidised visit to CAT for bursaries contributing towards travel, tuition and entry.
Upper KS2 Year 6 also qualify for the bursary (see web site for criteria below). Read more…
FREE Registration for CREST Awards for pupils in Wales
Schools in Wales are able to register their pupils for Discovery and Bronze CREST Awards for free thanks to funding from the Welsh Government through the National Science Academy. For more details, email enquiries@see-science.co.uk.
FREE STEM Challenges for the autumn term – book now!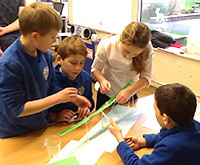 Schools are invited to take in a STEM Challenge during the autumn and spring term. All secondary pupils who complete a STEM Challenge can register for a Discovery CREST Award.
There are three STEM Challenges:
Emergency Communication Challenge
Space Challenge
Marble Roller Coaster Challenge
The resources have been produced thanks to generous support from the Welsh Government's National Science Academy. Secondary schools in Wales can book ONE STEM Challenge FREE. Places are limited so early booking is recommended.
To book one of these or to register interest, email enquiries@see-science.co.uk.
Dark Sky Wales
Dark Sky Wales would like to make you an exclusive offer! Reduced from £370 a day to just £250 Dark Sky Wales Planetarium Experience can be enthralling and Inspiring your students this term. From the comfort of your own school hall visit the planets, learn the stories of the ancients and understand our place in the Universe, the planetariums out of this world experience can really set the tone for the coming years learning.
Book your visit soon as with prices this low places won't last long. For more information or to make a booking contact Allan – allan.darkskywales@gmail.com.
Back to topThe Science of Dragons Roadshow
Science2Life has been awarded, in partnership with See Science, funding from the Welsh Government to deliver the Science of Dragons Show in primary and secondary schools across Wales until March 2018.
Scientific Sue needs lots of volunteers to help her investigate and explore the science of how dragons fly and then, using some of the science behind the different dragon fire types (steam, icy fog, explosive gases, flammable liquids and of course big flames).
Available FREE to all primary (Year 6) schools in Wales in 2016 thanks to funding from Welsh Government National Science Academy. To book email See Science at enquiries@see-science.co.uk.
Start your own science club and see the benefits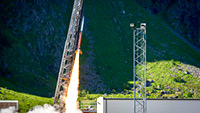 Running a science club can be an extremely rewarding experience. They provide the chance to explore and investigate science, even topics not in the curriculum, and enrich learning. Think of those wow factor investigations such as: lava lamps, stomp rockets and volcanoes. However, as they are hands-on sessions they do require planning ahead and…
Using everyday resources and equipment, science clubs can guide teachers and explain the science behind activities. Read more…
Could you imagine life without a toilet?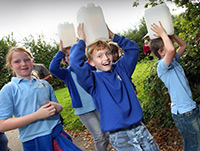 This year, to celebrate World Toilet day on 19 November, we are opening some of our wastewater treatment works to the public.
We will be selecting a few schools to bring a class to our education centre in the week leading up to World Toilet day for a sneak preview and a full day of fun, thought-provoking educational activities.
Please contact Wenna on 029 20515621 or at Wenna.Gregory@dwrcymru.com to book your free activity day in the week beginning 14 November.
Win £200 worth of vouchers!
Do you have a classroom display you're really proud of? We want you to shout about it, enter our competition and you might be our winner! Read more…
Science4Society Week Competition 2017: Design an 'Eco-home Explainer'
This is an opportunity for young people to apply their creativity, curiosity and imagination to design an 'Eco-home Explainer' – an educational domestic energy display. An organisation that will be part of the judging panel will take up the design, produce the Eco-Home Explainer and use it at their events.
There are three categories of entry; Year 5-6, Year 7-9 and Year 10-13.
An organisation that will be part of the judging panel will take up the best design, produce the Eco-Home Explainer and use it at their events. Closing date 10 Feb 2017. Read more…
Mission X: train like an astronaut
Carry out PE and science challenges to learn about keeping healthy in the context of space exploration.
Mission X uses the excitement of space exploration to inspire students to learn more about nutrition, exercise, science and space exploration. Schools who register for the challenge will receive invitations to a range of additional space outreach activities.
The activities in this resource are designed for students aged 8 -14 but can be adapted to older and younger age groups. They can also be used for afterschool clubs and informal learning events. Read more…
Win an ASE Evaluated 'Exploring Electricity' Class Pack from Data Harvest
Simply email your answers to the questions below to rebecca@ase.org.uk and two lucky winners (one primary and one secondary school) will be picked out of the hat and sent a class pack each! The deadline for entries is 30 November.
Q1 What would increase the brightness of a lamp in a series circuit?
a) Adding more lamps
b) Using longer wires
c) Adding more cells
Q2 What is the Genecon V3?
a) A genetics kit
b) A Genie lamp
c) A hand driven electricity generator
Q3 What is the unit for electrical current?
a) Amperes
b) Volts
c) Watts
Q4 What metal is used to make most electrical wires?
a) Copper?
b) Steel?
c) Aluminium
Q5 What is the EasySense Vu?
A) A digital microscope
b) A data logging pack
c) A spectrometer
Create a Space Scoop comic and win a Kano computer!
Students between the ages of 8 and 18 years are invited to create an original short comic based on a Space Scoop stories from www.spacescoop.org. Participants simply select their favourite Space Scoop, download our comic template and let their creativity flow! The overall winner will receive their very own KANO computer, while runners-up have the chance to take home prizes including Galileoscopes and cosmic goodie bags.
The contest ends on 18 November and participation has been minimal in the UK, so your students have a good chance of winning a prize. Read more…
The Crunch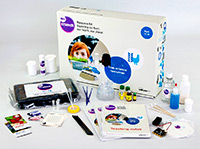 The Crunch, created by the Wellcome Trust, aims to get children thinking about how our food, our health and our planet are all interconnected. Examining our relationships with food, and exploring cutting edge research, so that we can eat in ways that can keep our planet and ourselves healthy.
There are curriculum linked activities for children of all ages and plays which can be performed in school and which explore many issues around food security, sustainability and healthy eating.
Dig into The Crunch kits with your class this term. The kits have amazing resources for every age group to explore the links between our food our health and our planet. You will also find the resources and plays for 4-11 year olds which have been translated into Welsh. Read more…
Is There Anyone Out There?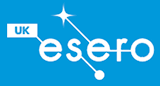 This resource is based on the quest to discover more about the solar system through space projects such as the European Space Agency's Aurora programme, and NASA's Curiosity mission seeking to gather evidence of life on the planet Mars. It is funded by the UK Space Agency and developed by ESERO-UK and CIEC Promoting Science
Students take on the role of space scientists or space engineers to discover more about Mars. The activities in this resource are designed for students aged 9-12 years. Read more…
Connecting Classrooms course: Teaching critical thinking and problem solving
Connecting Classrooms is offering a new course for teachers in Wales to develop their practice in relation to teaching the core skills of critical thinking and problem solving. The training package helps teachers anticipate changes to the Welsh curriculum by following the recommendation in Successful Futures to embed the Wider Skills across all Key Stages. Book places here.
Effective STEM Engagement
National Museum of Wales Cardiff. Saturday 19 November 10am – 2.30pm

Inspirational lectures and workshops for Primary and Secondary Teachers that aim to address the address the new science and technology curriculum.
Join Professor Averil Macdonald OBE to discuss the myths and facts about why girls do and don't choose STEM and find out about a new approach to show that STEM is for 'People Like Me'.
Bring science to life for your students with practical science demonstrations from Wendy Sadler—Science Made Simple – that are accessible to all and learn how they can help develop higher thinking skills in your classroom.
Workshops include:
Practical Primary Science—Louise Stubberfield, Wellcome Trust
Wriggling through Numeracy & Literacy— National Museum Cardiff
A Literacy Approach to Science—Glen Gilchrist CSCJES
Splendiferous Science—Techniquest
Accessing Real Science—Sue Diment, Cardiff University
Coding for Science—Laura Roberts, Technocamps
Book a FREE place and your workshop choices here. For further info, please contact cerianangharad@ase.org.uk or 07870 351212.
I'm a Scientist get me out of here
Monday 7 – Friday 18 November. Online at imascientist.org.uk
Live chat sessions can be booked Monday–Friday, 8.30am to 5pm during the 2 weeks of the event.
I'm a Scientist is a free online X Factor style competition for scientists, where school students are the judges. Your students read the scientists' profiles, ask them questions and have live online (text) chats with them. Students vote for their favourite scientist to win £500 to spend on science communication.
It's open to all secondary school students, and there are special zones for upper KS2 students. All teachers are sent a Teacher Pack with lesson plans to help introduce students to the event and reduce the lesson planning required. Free for state-maintained, UK schools. Read more…
World Toilet Day
19 November 2016

You might not appreciate the importance of toilets – until you try and imagine life without them.
To celebrate this day our customers will have the opportunity to meet our team and get to see the fantastic work we do at our Wastewater Treatment Works. Visitors will have the opportunity to tour the site and take part in some fun stuff, competitions and raffles. All donations will be given to Wateraid.
Your Community Treatment Works are:
Gowerton (Victoria Road)
Merlins Bridge (off Magdelene St.)
Rotherwas (Fir Tree Lane)
Cilfynydd (Albion Ind. Est.)
Treborth (Ffordd y Llyn, Parc Menai)
Our sites are open to the public from 10am until 3pm. If you are interested in taking a tour, please contact us to book a time slot at YourCommunityTreatmentWorks@dwrcymru.com.
Note: For safety reasons, all visitors must wear sensible footwear. Children under the age of 6 years will not be allowed to take part in a site tour.