Welcome to the STEM Newsletter for Primary Schools in Wales
An essential source of information for teachers and anyone with an interest in STEM (Science, Technology, Engineering and Maths) engagement across Wales.
Read inspiring stories, discover new opportunities and find out how a STEM Ambassador's visit to your school can engage and enthuse both students and teachers. There are details of current events, competitions, grants, CPD, awards and more at our teacher information pages.
Have a science or engineering project in mind, but need cash to support it?

The BSW Grant Scheme for Wales provides funding of up to £200 for schools in Wales. The grant is aimed to inspire schools to plan their own STEM events for British Science Week.
We will help you plan and organise your activity! The British Science Association offers a fantastic range of free resources and support to help you run straightforward activities, including:
Pre-planned activity packs full of science investigations for primary, secondary and SEN students
The BSW school poster competition – our 'ready to roll' ideas challenge
A curriculum-linked online quiz full of science and engineering trivia
The chance to win a top prize of £600 for your school in the BSW event awards
Free BSW marketing pack to help create a buzz around your school or organisation.
You can also sign up to our monthly e-newsletter via our website www.britishscienceweek.org
STEM Ambassadors can provide activities and support during BSW – request an Ambassador here.
Applying is easy! Visit the BSW website for full guidelines and to access our simple online application form. Closing date for applications is 9am, 26 November 2014.
Links to teacher information pages
New events, competitions, grants and resources are regularly added to our teacher information web pages. You can check them out by following these links:
Maths Grant Scheme
The Royal Institution has two grant schemes during the 2014/15 academic year, which schools will be able to use to pay for an activity from the STEM Directories. You can take advantage of this by registering your activities. There are grants of up to £500 for eligible state-funded schools or academies in the UK to take part in a mathematics-related activity. The deadline for applications is 24 November.
Back to topInspire the next generation of scientists, engineers and researchers!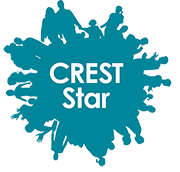 Looking for exciting, fun activities? The CREST Star investigations from the British Science Association are a fantastic resource for teachers and home educators.
CREST Star investigations focus on a mixture of hands-on practical activities and discussion, encouraging children to work independently of adults. Lasting approximately one hour, the investigations are designed to be used in school clubs, lessons, or outside of school.
As a CREST Star member you will receive instant download access to:
Over 60 investigations with supporting resources
Logbooks to record your investigators' progress through the awards
Customisable award certificates
New activities added each year
"The CREST Star resources have been used to run clubs, teach whole class sessions and much more with great success. The breadth of access to teachers and young people through this project is impressive." Sue Williams, Primary Science Teaching Trust.
Registration costs just £40 giving you instant access to all our investigations and resources for 12 months. After that annual renewal fees are £20. Register today here. Teachers in Wales during the autumn term will be eligible for a £15 voucher towards the CREST Star registration.
Contact your CREST local co-ordinator crest@see-science.co.uk for more information.
Has a STEM Ambassador visited your school?
If you're planning a project of any kind or an event at your school and need speakers, workshops, links with the real world, or an extra pair of hands, contact See Science and request a STEM Ambassador to come and help. The STEM Ambassadors Programme is FREE to schools - email ambassadors@see-science.co.uk or follow this link and click on 'Request an Ambassador'.
Don't forget to fill in our teacher feedback form if an Ambassador has visited your school or you have met an Ambassador at an enrichment activity. Please encourage colleagues to respond. Each half term we will provide one school who have provided feedback with a STEM Clubs resources kit worth £50.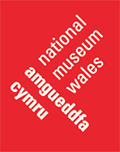 See Science is working on the development of innovative, bilingual, skills-based maths toolkit inspired by the collections across the National Museums of Wales. The toolkit will include resources to use in teaching the Numeracy Framework, support the development of skills, and the transition from primary to secondary school-based learning. A teacher forum was held at the National Museum of Wales Cardiff on 15 October.
The next teacher forum will be held on 19 November at the Slate Museum, Llanberis – for more information click here and you can book a place here.
See Science is also looking for at least seven primary schools to trail the activities during December at any of the National Museum sites across Wales: National Museum of Wales Cardiff, National Roman Legion Museum Caerleon, St Ffagans National History Museum, Big Pit; National Wool Museum, Dre Fach Felindre, National Waterfront Museum Swansea and National Slate Museum Llanberis.
If you are interested in trailing the activities' with a group of KS2 students then we can offer to reimburse travel costs from your school to the Museum site as well as FREE membership to CREST Star for one year. If you would like to participate please contact enquiries@see-science.co.uk.
In January and February, See Science will offer FREE CPD for teachers who are interested in learning more about the maths toolkit at all seven Museum of Wales sites. During the day Alessio Bernardelli will also explore effective and engaging ways to use iPads and other handheld devices to develop numeracy in the classroom. There will be an opportunity to see exhibits within the Museums and discuss how they can be used within the NfL framework. For further information and to book a place on the CPD please contact us at enquiries@see-science.co.uk.
After engaging with a STEM Ambassador 76% of pupils think Science is important for everyday life, 78% for Mathematics.
55% of pupils say they enjoy Science, this increases to 71% for pupils who have had contact with a STEM Ambassador and 80% for STEM Club members.
87% of teachers report an increased awareness of STEM subjects and their real world applications amongst their students as a result of STEMNET's programmes.
Over half of teachers reported that STEM Clubs have led to an increase in pupils' attainment in STEM subjects.
The STEM Ambassadors Programme is FREE to schools – email ambassadors@see-science.co.uk or follow this link and click on 'Request an Ambassador'.
Back to topEngineering – an exciting future!

So, what's the link between a piece of card and engineering? The answer is that school pupils can build a rocket from card! Cardiff University's School of Engineering has designed a novel activity that will promote engineering and meet national curriculum targets. The University successfully bid for a grant from the Royal Academy of Engineering's Ingenious Project which aims to promote activities that engage the public with engineers and engineering.
Specifically designed to support KS2/3 National Curriculum skills, the activity involves groups of 2/3 pupils making rockets from pre-printed card (photocopyable), powered by elastic bands. Groups then investigate how the horizontal distance travelled is affected by the launch force or angle. The activity will be supported by engineers from School of Engineering, who would also be able to give a general presentation about careers in engineering. The total activity time is minimum one hour and all resources are provided.
Martin Blamey, Project Manager, said, "One very beneficial aspect of the Ingenious scheme is that young people will have the opportunity to work alongside post-graduate engineers who are currently studying many different aspects of engineering. We wanted to give pupils a hands-on experience that will give them an insight into the almost bewildering number of exciting engineering disciplines and squash any idea that engineers only fix cars!" To find out more contact Martin Blamey blameym2@cardiff.ac.uk.
Back to topChemistry at Work Transition Day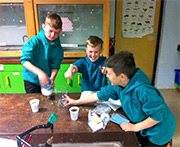 Pupils from some of our Primary Feeder Schools (Ystruth, Queen Street and Roseheyworth) with the support of 7JE, were excited to experience a Chemistry at Work Day as part of our commitment to the promotion of Science at Abertillery Comprehensive School.
The pupils took part in activities that not only promoted science in the workplace, but gave primary school pupils an insight into how exciting studying science at Abertillery will be when they attend the school!
A huge thank you to The Royal Society of Chemistry, Fire Service, RSPB, the chemical companies that are SDC and Specific Materials and our Stem Ambassador Liz Terry, who gave up their valuable time to make the morning a great success.
Science Department, Abertillery School
Back to topASE Cymru Conference 2014
The Art of Science Communication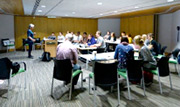 Nearly 100 delegates attended the ASE Cymru Conference on Saturday 4 October at the National Museum of Wales Cardiff. The day featured inspirational talks and hands-on workshops aimed at developing confidence in teaching science, and providing plenty of ideas for the classroom. The keynote speaker, Professor Alice Roberts, presented an inspirational talk on 'Storytelling in Science' which was very well received.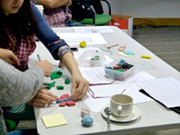 Teachers enjoyed the variety of workshop sessions including: Storytelling in Science; Literacy and Living Things; The Gopher Science Laboratory – Communicating Science; Making Animations for Teaching and Learning; Spectroscopy in a Suitcase and a workshop on Mind Mapping and memory techniques for science teachers. Comments from the day included:
"Good organisation-a large amount of resources throughout the day."
"Useful and relevant topics that can be put to use immediately."
Pupils from primary schools across Pembrokeshire, together with some secondary students, took part in a day of STEM activities at Pembroke Dock's Bridge Innovation Centre in in September. Some school groups were competing in activities including the Jaguar Maths in Motion Challenge and the Lego We Do Robotic Underwater Challenge. But there was also an opportunity for individuals to take part in workshops and demonstrations. Activities included a tour of the night sky in the mobile Planetarium, activities from the Darwin Experience in the Deep Blue Bio Luminescence Dome, an F1 in Schools experience, computer coding workshop, and a water pilot simulator from the Port of Milford Haven.