Welcome to the STEM Newsletter for
Primary Schools in Wales
Find out more about what's happening, competitions, new educational resources, events, new rounds of grants and more…
NSEW grant scheme for Wales
Funding available to engage and reach out with National Science & Engineering Week
£200/£350 – easy application – free support – Closing 11 Jan 2013
What is the grant scheme for Wales?
The British Science Association has received funding from the Welsh Government to distribute grants to Welsh schools and organisations to run events and activities to during National Science & Engineering Week (NSEW). We are offering a £200 grant to schools and £350 to organisations.
Are you eligible?
All schools and organisations based in Wales can apply. Preference will be given to certain schools and event types. Selection preferences can be found online at www.britishscienceassociation.org/welshgrant.
Four-step application
Look at our free online resources to help with activity planning.
Fill in the online form before the closing date, 11th Jan 2013.
If you need help, contact Liz Terry, Regional Officer for Wales on 029 2080 1644 or wales@britishscienceassociation.org.
Applications will open on the Friday 9 November 2012. For further updates about the grant and resources for NSEW, please sign up to www.britishscienceassociation.org/user/register?type=event-organiser.
Links to See Science news pages
Because there are now so many STEM stories in the monthly newsletter it's no longer possible to include abbreviated lists of activities, resources, competitions, grants, CPD opportunities and events in the body of the newsletter.
Don't forget that new items are continually being added to these web pages – you can check them out by following these links:
Invention & Discovery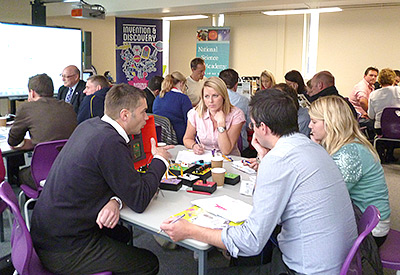 Thank you to everyone who was able to come along to the National Science & Engineering Week (NSEW) information session in Wrexham and Pontypridd, we hope it has inspired you to run an event or activity for NSEW 2013.
If you missed the session, you can find out more from the British Science Association website, this gives an overview of all our support and activity resources and will be useful for those who couldn't make it to the session as well as those who attended.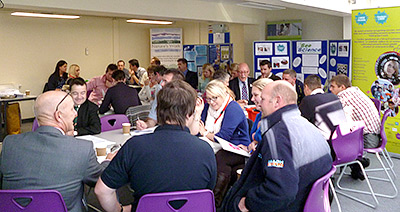 Please register on the British Science Association website so you can access the free activity packs (available in Welsh), register events and activities and opt to receive e-newsletter, even if you were not able to make it to the session.
A great place to start in your planning are the how to guides and case studies. I recommend if you are thinking of booking a STEM Ambassador to email ambassadors@see-science.co.uk as they get booked up quickly during NSEW.
Any further questions contact Liz Terry, British Science Association Regional Officer for Wales at wales@britishscienceassociation.org.
NSEW 2012 – we had a blast!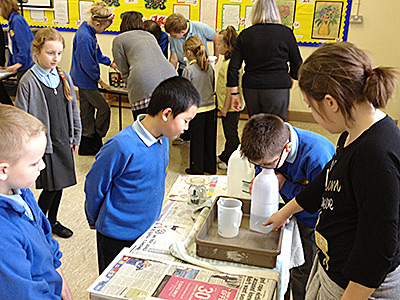 Teachers and pupils of four Vale of Glamorgan Primary Schools were left celebrating in March when they successfully completed their first ever NSEW project.
A team of teachers from Romilly Primary, Rhws Primary, Cadoxton Primary and Barry Island Primary planned different age appropriate activities and developed tasks that would enable the schools to work collaboratively.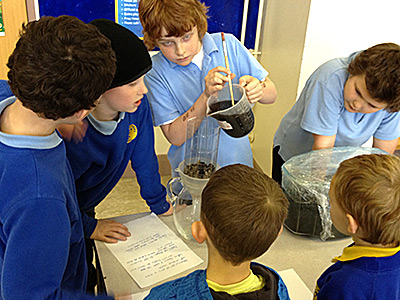 They organised the week by assigning a topic to each year group, from Einstein's Birthday Party in Year 2 to Colour Chaos in Year 6. All day every day teachers spent time on delivering STEM (Science, Technology, Engineering and Maths) activities.
The full school community was involved including talks from parents, storytelling from school associates, workshops from farmers' wives and educational visits are a snap shot of what went on. The carefully planned activities not only raised the profile of the STEM subjects and helped develop key skills but most importantly injected enjoyment and enthusiasm.
"Children were engaged at all times and couldn't wait to find out what the next activity was going to be"

– Gareth Davies, Year 4 teacher, Romilly Primary School

"Can we make every week a STEM Week"

Scott Jones, Year 5 teacher, Romilly Primary School.
Pi-making challenge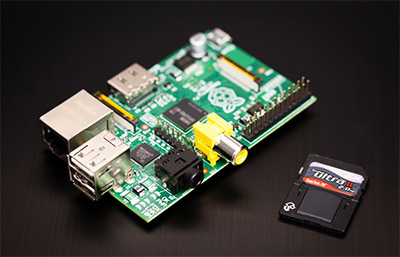 Raspberry Pi and PA Consulting Group are challenging school children and to invent something using a Raspberry Pi – a credit-card sized computer which plugs into your TV and a keyboard – that will make the world a better place. Entrants can use their invention to help anyone – or anything – they like. All they need is a Raspberry Pi, some imagination and the drive to use (or learn how to use) basic computer programming to make an incredible difference to people's lives. The winning team in each category will win a cash prize of £1,000
The challenge is open to school Years 4 to 6: ages 8-11
To find out more about the Pi-making challenge, please email raspberrypi@paconsulting.com or visit www.paconsulting.com/raspberry-pi.
Grow Your Own Potatoes 2013 – competition now open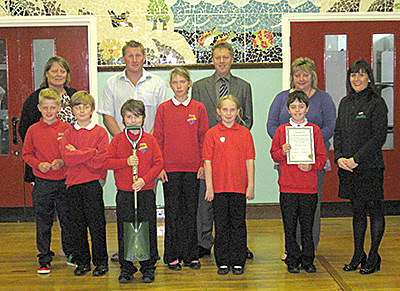 Congratulations regional winners Milford Haven Junior School in South Wales with 4400g. In the photo are members of the school gardening club, with Sue Lawton from the Potato Council, Andrew Deacon (Teacher), Lyn Rees (Headteacher), Janet Griffiths (LSA) and Paula Davies from Puffin Produce (a Pembrokeshire based cooperative).
Launched in 2005, Grow Your Own Potatoes (GYOP) was one of the first primary school based growing projects. Since then it has become the largest of its kind with almost 1 million children signed up for 2010 learning where potatoes come from, how they grow and that potatoes are a healthy food. Its simplicity and the fact that GYOP is a hands-on activity makes it perfect for young pupils.
Schools that register to take part (in Feb) receive a FREE growing kit containing everything they need to grow a successful crop.
This year's first prize is an allotment makeover, including design & build and plants to get you started. There is also a range of Marmax eco-friendly outdoor furniture as prizes for runners up and Sutton Seed vouchers care of The Sun newspaper.
We have developed twelve exciting potato-based lessons, designed to support primary school curricula around the UK. The lessons support science, design and technology, health education, literacy and ICT.
Water for the World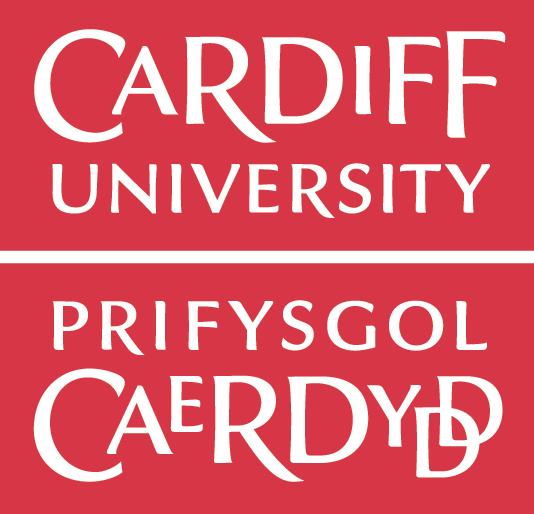 Wednesday afternoon saw a group of students from Engineers Without Borders (EWB) Cardiff, a student society at Cardiff University, visit Gwenfo Primary School to run their Water for the World workshop to year five. The pupils were quizzed on their knowledge about water, its uses and global access to water, before being tasked to design and build their own water filters. The filters were then put to the test so the pupils could see them in action and the clean water they produced.
EWB Cardiff run workshops throughout the year in primary schools; if you are interested in hosting a workshop please contact Ben Krawiec at ben.krawiec@ewb-uk.org.