Welcome to the STEM Newsletter for Primary Schools in Wales
Contents
There are larger versions of some of the photos in this newsletter - click the small photo to view.
Find out more about what's happening, competitions, new educational resources, events, new rounds of grants and more…
If you're planning a project of any kind or an event at your school and need speakers, workshops, links with the real world, or an extra pair of hands, contact See Science and request a STEM Ambassador to come and help. The STEM Ambassadors Programme is FREE to schools. Email ambassadors@see-science.co.uk or go to http://networking.stemnet.org.uk and click on 'REQUEST A STEM AMBASSADOR'. Don't forget to fill in our teacher feedback form if a STEM Ambassador visited your school.
We would be very grateful if you could fill in our teacher feedback form if an Ambassador has visited your school or you have met an Ambassador at an enrichment activity. Please encourage colleagues to respond. Each half term we will provide one school who have provided feedback with a STEM Clubs resources kit worth £50.
Primary Science Teacher Awards 2014. Do you know of any outstanding teachers in primary science? A Primary Science Teacher Award recognises innovative and creative work that contributes to science development in school and engages children in the excitement and wonder of science. They are open to full-time and part-time primary school teachers. Each winner receives £500 for their school and £1,000 for themselves – plus a certificate. Details and the nomination form for the next round of Primary Science Teacher Awards are available here.
Gopher Science Lab CPD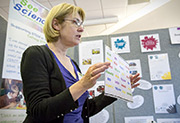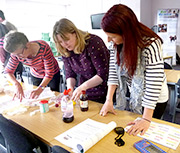 See Science has run twilight CPDs for teachers in Techniquest Glyndwr, Wrexham, Bangor University, Newport Wetlands Environmental Education and Visitor Centre and National Botanic Garden of Wales during April and May. All teachers attending have received a Gopher resource kit worth £60.00. Our next CPD is planned for July at the Manor Wildlife Park Tenby – email enquiries@see-science.co.uk for details.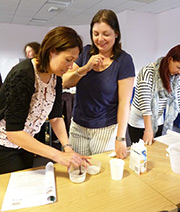 Gopher Science Lab has developed 250 resources kits for use by secondary schools and their feeder primary schools. These kits contain seven easy-to-run thought provoking and exciting hands-on practical activities and three longer classroom activities for curriculum enhancement.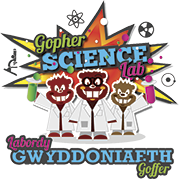 During the summer and autumn terms school clusters (minimum of three primary schools and one secondary school) will be able to apply for a FREE Gopher Science Lab or attend a CPD on the Gopher programme and familiarisation with the kits. All schools attending either the Gopher Science Lab or CPD will also be provided with a fully resourced kit FREE.
Secondary schools in the programme will then host Gopher Science Lab events by inviting their feeder primary schools to take part in exciting experiments in the lab where secondary pupils will engage the primary pupils with the activities. As well as gaining valuable experience, the secondary pupils will make an important contribution to the day by passing on their enthusiasm to the younger children. This will help support transition. The benefits will be felt well beyond the children who attend the lab sessions: the primary schools will be supplied with equipment to perform these experiments back in their classrooms.
To find out more email enquiries@see-science.co.uk.
Urdd Eisteddfod Meirionnydd 2014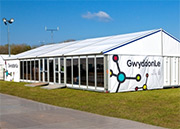 Links to See Science teacher information pages

New events, competitions, grants and resources have just been added to our teacher information web pages. You can check them out by following these links:
The GwyddonLe (Science Place) at the Urdd Eisteddfod held at Bala at the end of May was once again buzzing with excitement, as visitors of all ages got a taste of hand-on science and technology activities. This year the GwyddonLe was sponsored and co-ordinated by Swansea University, with support from the Welsh Government. Stands included:
Technocamps and Magnox, who teamed up to provide a great opportunity to control robotic cranes in a model power station
Techniquest Glyndŵr, presenting a range of interactive shows throughout the week
The Institute of Physics (IOP)and the Royal Society of Chemistry, were proving very popular with its bright pink 'magic sand', experiments with magnetic nanoparticles, and a chance to investigate colours with chromatography
S4C and Big Learning Company, giving people a taster of the latest developments in the digital world, encouraging youngsters to learn more about coding and developing apps.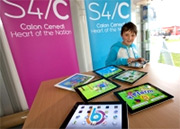 The ever popular 'making slime' activity on See Science's STEMNET stand proved a great hit, with participants finding out how slime of differing viscosities is used by slugs and snails to move and protect themselves. All the activities taking place on the See Science stand form part of the box of science investigations and resources which is on offer free to secondary schools and their associated primary schools through the Gopher Science Lab project, developed by the Society of Biology and funded by the Welsh Government through the National Science Academy.
For further information on how to take part in this project, please email enquiries@see-science.co.uk.
CREST Star Investigators Update

Don't miss out! Sign up for your FREE CREST Star membership before July 2014. The CREST Star online scheme is still offering schools who have bought CREST Star packs anytime since 2008 free membership of the new online scheme. All these schools need to do is sign up before 31 July 2014 – www.britishscienceassociation.org/creststar/register.
We are delighted that, with funding from the Welsh Government through the National Science Academy, a selection of the CREST Star Investigators activities have been produced in Welsh and are available online. Free CREST Star Welsh resources are available here, towards the bottom of the page.
You can also find out how to run a CREST Star Club at your school at www.britishscienceassociation.org/creststar.
CREST Star Investigators is now available as a new online membership scheme. Registration costs just £40 with an annual renewal fee of £20 payable after the first 12 months.
In addition, there are new online resources such as Yummy Yoghurt Makers, a CREST start activity for primary pupils. Pupils find out how changing milk into yoghurt is a better way for farmers in Bangladesh to make money. They then make and test different yoghurts themselves. Practicalaction.org/yummy-yoghurt-makers.
Techniquest Glyndŵr delivers Family Learning through STEM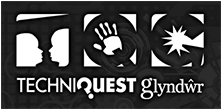 With funding awarded from the Engineering Development Trust and collaboration with Key Connections and the Flintshire Family Learning Project, Techniquest Glyndŵr has been able to deliver STEM Family learning at schools in Flintshire and Wrexham.
In early May the project was delivered in Ysgol Gwynedd, Flint and St. Winefride's Catholic Primary School, Holywell. Pupils and their parents/guardians/carers, with support from the Techniquest Glyndŵr team, worked together on two afternoons on activities including workshops on Bodies and Bones, Light and Sound and a session on Designing a Rollercoaster.
Dan Biggs, a STEM Ambassador from JCB, went along to Ysgol Gwynedd to talk about his work/apprenticeship, help the families build new theme park rides in the Rollercoaster Challenge and hand out the prizes to the winning team. David Evans from Sarn Associates visited St. Winefride's, providing excellent feedback on all the rollercoasters and giving a charismatic talk to raise the pupils interest in STEM.
Next month, the project is being run at Maes-y-Llan in Ruabon, with James Roberts from BT providing the STEM Ambassador support for the third afternoon session.
Dawn Pavey, project co-ordinator at Techniquest Glyndŵr, said: "It has been lovely to see pupils and their grown-ups working together to build rollercoasters, to carry out experiments with light and sound, and to investigate all about their bodies. Bringing STEM Ambassadors into primary schools helps younger children think about how the subjects they enjoy in school can lead to exciting and fulfilling jobs later in life. A big thank you to the STEM Ambassadors who are working with us on this project, for engaging the pupils and grown-ups with information about their jobs and for helping us judge the rollercoaster designs."
Spotlight on Computer Science
We have had enquiries from teachers about what is available in computer science; here are a few current opportunities to inspire your pupils and support teachers.
Apps for Good

Apps for Good aims to build the next generation of problem solvers and digital makers. Their free course for 10-18 year olds 'ticks the box' of the new computing curriculum but does much more: it equips students to research, design and make digital products and take them to market.
Your school could join those already involved in Wales – www.appsforgood.org/public/institutions.
FREE CPD training for primary and secondary school teachers

If you want the chance to up skill in Computer Science and STEM related subjects then why not sign up to our Technoteach programme. This training is FREE CPD for Primary and Secondary School teachers who are preparing to tackle the new computing curriculum – Supply covered (up to £80).
The project supports and enhances the ICT and Computing curricula taught in schools, colleges and educational establishments. This programme offers a range of twilight events for you across our partner universities, where you can learn new skills and share ideas and best practice.
More details at www.technocamps.com/technoteach.
XLWales launch the iCan project

iCan, funded by the National Science Academy, brings the excitement of iPads to your school. XLWales aims to support an approach to learning which takes advantage of digital technology to deliver exciting engaging STEM experiences.
The iCan project combines a selection of our hands-on science and design technology activities with an iPad to deliver fun, interactive, engaging and practical learning opportunities.
We come to you and all equipment is provided – including the iPads. Suitable from Year 1 through to Year 6 pupils. We can deliver the activity to two classes in a day, one in the morning and one in the afternoon.
For more information please email info@xlwales.org.uk or telephone 01792 324060.
Gary the Musical Clown tour of Wales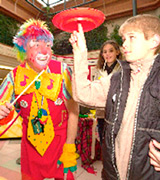 Gary the Musical Clown has been travelling around Wales offering FREE workshops to primary schools, supported by funding from the National Science Academy. Gary and his son Scott visit schools to provide hands-on, fun science interactive workshops. They offer 2 x 45-minute workshops each for up to 30 pupils in a classroom.
For KS1 – fun workshops on shapes / volumes / adding up in 2/5/10 and using times tables
For KS2 – fun games on times tables, and the teachers will choose which table they would like.
"The children had great fun laughing at his amazing tricks and enjoyed the activities." Mr D. Taylor, Headteacher.
Dates are still available w/c 12 January 2015 in the North Wales / North Coast area.
If you would like Gary to visit your school, please email enquiries@see-science.co.uk giving your contact details, name of school with postcode, and three preferred dates in order of preference. Use the title 'Gary the Clown Workshops in Wales' in the email. We will then get back to you to arrange the visit.