Welcome to the STEM Newsletter for
Primary Schools in Wales
Contents
To find out more about the STEM Ambassadors Programme join us on Monday 5 March at Ysgol Bryn Alun, where we are running a STEM Networking meeting. You will meet STEM Ambassadors from a range of locally-based businesses and industries and find out how STEM Ambassadors can support STEM clubs, national schemes, curriculum and careers.
National Science & Engineering Week is only a few weeks away from 9-18 March. Visit the British Science Association website (www.nsew.org.uk) to register your event, download activity packs and quizzes, order FREE promotional materials, enter competitions, win prizes and apply for an event award. STEM Ambassadors are available to support school events during NSEW. To find out more contact Sian Ashton at ambassadors@see-science.co.uk.
If you're looking to inspire pupils in mathematics this year, the Jaguar Cars Maths in Motion Challenge may be worth considering. It aims to help raise standards of achievement across an age range of 9-16 through showing students that maths is fun! Students involved in the challenge are eligible for the CREST Bronze Award. This means that provided you register your students with your CREST Local Coordinator, enquiries@see-science.co.uk, at the beginning of the project, and your students complete a CREST Bronze profile form throughout the challenge collating their worksheets and calculations, their hard work can be recognised with the CREST Awards.
Enter a team for this exciting project linked to the London 2012 Olympics; the launch date is Monday 27 February 2012. STEM Challenge 10 will form part of the much larger Cisco 'Out of the blocks Maths and Science Series 2012' project. More information about the project at www.mathsandscience2012.co.uk/.
And… if you're planning a project of any kind, and need an extra pair of hands and links with the real world, contact See Science and ask for a STEM Ambassador to come and help. Email ambassadors@see-science.co.uk or go to http://networking.stemnet.org.uk/ and click on 'REQUEST A STEM AMBASSADOR'. This on-line request system is now up and running…
Primary Engineering Challenge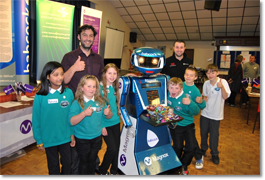 Six primary schools from Anglesey celebrated after their success in the Primary Engineering Challenge 2011, organised by Magnox's Wylfa Site, in partnership with Babcock International Group.
Each school had to research, design and construct a wind turbine capable of producing an electrical output, to research ways in which their school can reduce its Carbon Footprint and its environmental impact. To assist them in building the model wind turbine, a mentor from Wylfa had been allocated to each school to help the children during the design phase.
The schools presented their entries at the Final's Day, to a panel of expert judges. Oscar, the Robot, hosted the day providing both information and entertainment. This year, along with mentors from Wylfa, the schools also had help and advice from Isle of Anglesey County Council Waste Promotions Team.
The judges had an extremely difficult task due to the very high standard of entries. "This competition provides a great opportunity for the children to combine their STEM (Science, Technology, Engineering, Maths) subjects with other topics in an exciting and fun way. With the support of their mentors the children have come up with some great ideas." said Tracy Gaskell, Communications Assistant – Primary Education, Wylfa.
Each school was awarded £250 for entering the competition. First place went to Ysgol Y Borth, with second place to Ysgol Llanfairpwll and third place to Ysgol Gynradd Amlwch, with each school receiving a further cash prize. The Safety Poster competition was won by Ysgol Corn Hir and both Ysgol Esceifiog and Ysgol Y Graig were awarded spot prizes.
We are grateful to Magnox who are part of the STEM Ambassadors Programme in Wales. For more details about the STEM Ambassadors Programme contact ambassadors@see-science.co.uk.
Swansea school wins award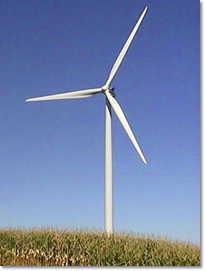 Margaret Kivell, a teacher at Casllwchwr Primary School, Swansea, arranged for a STEM Ambassador to visit their year 3 and 4 pupils at the school. They were particularly interested in waste and recycling; health or healthy eating but would really welcome any science related topic suitable for the age range and were looking for hands-on activities or demonstrations that would provoke questions and lead to discussion.
STEM Ambassador Nicola Bennett is Systems & Communications Manager at Tata Steel with 12 years experience in high technology manufacturing in the steel industry. She has developed her own workshop for primary pupils on recycling.
Margaret Kivell was delighted to arrange the visit and said: "The recycling workshops will fit in really well with our topics this term and also support us in an award we are working towards."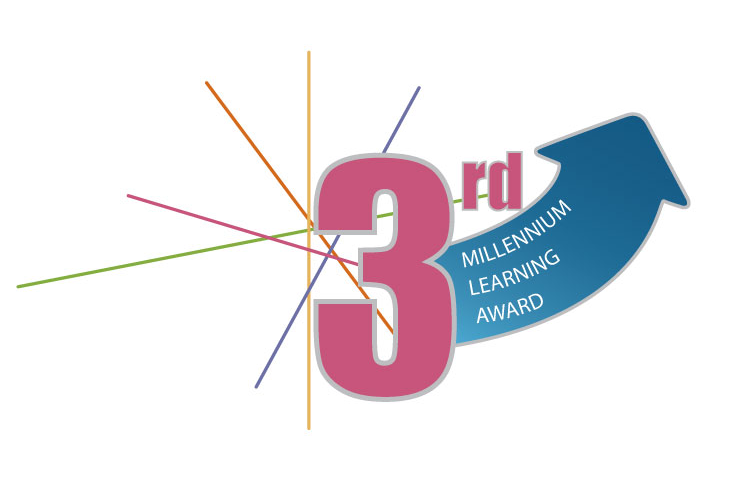 Casllwchwr Primary School in Swansea has become the first Welsh primary school to receive the prestigious Third Millennium learning award.
A council spokeswoman said: "At Casllwchwr teachers and children are using iPods, iPads and Apple Macs in the classroom to enable pupils to do everything from reading and writing e-books to posting blogs and films they have made."
Head teacher Simon Pridham said: "We were delighted to win the award and are proud to be the first Welsh primary school to do so. We are only one of eight primary schools from across the entire UK to receive the accolade and have also been shortlisted for a UK primary school impact award."
Ambassadors are of all ages and backgrounds and represent over 1,500 different employers who want to share their enthusiasm for their careers to encourage pupils to take an interest in STEM Subjects.
The Ambassadors Programme is a FREE resource to teachers to help enhance and enrich STEM related activities through links with the 'real world'. If you want to find out more about the STEM Ambassadors Programme or find out how you can request a STEM Ambassador contact ambassadors@see-science.co.uk.
How you can help us
You can help us by telling us about STEM activities you have organised and provide us with an insight into what the pupils gained from the experience by filling in our online feedback form. All feedback forms will be entered into a prize draw each term.
Activities
Grants/Bursaries/Awards
Teacher Awards
IOP Teachers Award. Do you know a teacher at that deserves a pat on the back? Why not nominate them for an IOP Teachers Award? One of the ways in which the IOP sets out to redress this is through the Teachers Awards scheme. Each year we recognise outstanding teachers of both primary school science and secondary school physics.
Competitions
NSEW School Competition – The Great Global Adventure
This out-of-the-box poster competition is a simple way to take part in National Science & Engineering Week, either as homework or a class project. More…
Cosmic Futures Competition
With tips and advice from experts, you are challenged to create your own article, poster or photo essay that tells the general public that: The British Space Industry is going places. More…
Woodland Trust
This is a good website with activities and competitions. More…
Events
Think, Learn, Challenge training course
ESIS Conference Centre, 24 February
Our next training course is How to assess science enquiries; two lively, interactive days for Key Stages 2 and 3 teachers to develop skills in assessing science enquiries. More…
NPL Water Rocket Challenge schools competition: 20 June, 1.30-4.30 pm
Aim for the sky in our annual Water Rocket Challenge, which sees hundreds of participants, from school teams to adults, battling it out to become champion. More… www.npl.co.uk/educate-explore/water-rocket-challenge/
Resources