Welcome to the STEM Newsletter for
Primary Schools in Wales
Find out more about what's happening, competitions, new educational resources, events, new rounds of grants and more…
Back to topCREST Awards in Wales Grants 2012/13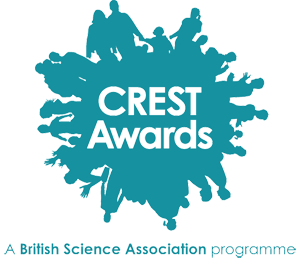 Schools and colleges can apply for a grant of up to £250 to support CREST. All schools and colleges in Wales are eligible to apply. The application form captures information regarding the type of school, but applications will be assessed only on how the money is proposed to be used.
The CREST Award programme is run by the British Science Association, which is being funded by the Welsh Government – through the National Science Academy – to coordinate and increase activities in Welsh schools.
Deadlines
The 2nd round deadline will be Monday 18 March and successful applicants accepted will be informed before 30 March.
Back to topLinks to See Science news pages
Because there are now so many STEM stories in the monthly newsletter it's no longer possible to include abbreviated lists of activities, resources, competitions, grants, CPD opportunities and events in the body of the newsletter.
Don't forget that new items are continually being added to these web pages – you can check them out by following these links:
Back to topScott 100 letters competition – congratulations to E.R.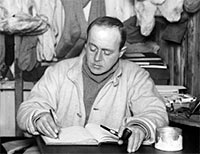 Congratulations to E.R who entered the Scott 100 letters competition! His letter has been picked and is on its way to Antarctica. The top 100 letters have been taken to the South Pole to be posted to their recipient, with a covering letter signed in person by Captain Scott of the Antarctic's grandson, Falcon. TV presenter, Kate Humble will post the letters and hopefully, E.R's recipient, Michael Morpurgo, will act upon his letter. All of our judges were taken by surprise at how much they were moved by some of the letters. "Well done, E.R. We are very proud of you." Casllwchwr Primary.
Back to topCardiff University funds 10 soldering workshops
Science Made Simple has 10 subsidised MadLab workshops for Key Stage 2 to offer for this Spring Term! MadLab is an interactive workshop aimed at Key Stage 2 pupils. It explores electronic engineering through a short talk and some great hands on activities in which participants make, and take home, their own electronic circuits.
Thanks to Cardiff University, the workshop (usually priced at £625+VAT) is now available for just £75+VAT to all primary schools in South Wales.
How to apply
If you are a primary school in South Wales you are eligible; to reserve your place on the list email info@sciencemadesimple.co.uk or call 02920 876 884. Places will be allocated on a first come first served basis.
Back to top Special issue of 'Y Gwyddonydd' –  competition in the medium of Welsh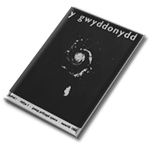 A special issue of 'Y Gwyddonydd' is being prepared to celebrate fifty years since its inception.
'Y Gwyddonydd' was a Welsh magazine that featured articles, reviews, and news items on scientific subjects. It was published between 1963 and 1996 by UWP. The magazine has been digitized by the Welsh Journals Online project at the National Library of Wales – copies are online here.
Competition for primary schools through the medium of Welsh, ages 5-11
Design new scientific invention for the future – there is a possibility that the picture will appear on the cover of the special issue of 'Y Gwyddonydd'.
Application should be sent to Professor Glyn O. Phillips, c/o See Science, 59 Charles Street, Cardiff CF10 2GD on paper or electronically to enquiries@see-science.co.uk by 12pm 3 May 2013. The winners will be announced at the Urdd National Eisteddfod Pembrokeshire and there will be an award ceremony during the National Eisteddfod 2013 in Denbighshire. There will be a monetary prize for the winner in each category.
Back to top Together we can conserve our bees!

The Conserve B project provides schools with an opportunity to involve students in an interactive scientific experiment on British bumblebees, collecting information on the species of bumblebee found and which flowers they prefer to forage on. From the 1,200 students who have already participated in this project, many young people described the project as, "Excellent, hands-on, exciting, and real science".
The project can run as part of a STEM Club or during lessons, from February through to June or July 2013. The project is aimed at years 5 and 6 in primary schools and from years 7 to 11 in secondary schools. Ideal as a transition phase activity.
Back to top15,000 free Raspberry Pi microcomputers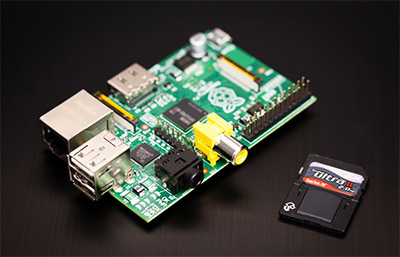 Schools around the UK are to be given 15,000 free microcomputers, with a view to creating a new generation of computer scientists.
Funded by Google, the Raspberry Pi Foundation hopes the free devices will inspire children to take up coding. The pared-down Raspberry Pi, launched a year ago, is already a huge success.
Raspberry Pi founder Eben Upton says:"We hope that our new partnership with Google will be a significant moment in the development of computing education in the UK. We believe that this can turn around the year-on-year decline in the numbers and skill sets of students applying to read computer science at university."
The initiative is a response to growing concerns that the current teaching of information and communications technology (ICT) does not prepare or enthuse students for further study or careers in technology. Over the past decade, the number of people studying computer science in the UK dropped by 23% at undergraduate level and by 34% at graduate level.