Welcome to the STEM Newsletter
for Primary Schools in Wales
Want to find out what's happening in STEM (Science, Technology, Engineering and Mathematics)? The See Science STEM Newsletter has information on educational opportunities, events, news, funding, grants, competitions, science schemes and more…
How you can help us
You can help us by telling us about STEM activities you have organised and provide us with an insight into what the pupils gained from the experience by filling in our online feedback form. All feedback forms will be entered into a prize draw each term.
National Quality Award for Swansea primary school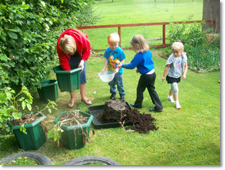 A Swansea primary school has become the second in Wales to receive the National Quality Award for excellence in promoting health.
Cadle Primary School's award recognises its outstanding commitment and achievements in placing the health and wellbeing of the whole school community at the heart of everything it does.
Swansea Healthy Schools Scheme Co-ordinator, Beti Ede, and Angela Latimer, Scheme Practitioner, were delighted with the school's achievement, as the assessment process was extremely rigorous.
The National Quality Award is the highest level of achievement for a school's commitment to the healthy schools scheme, which aims to recognise the seven health areas that should be covered throughout a school's involvement.
Beti said: "We were very impressed with the way that physical, mental and emotional health underpins the whole school ethos, curriculum and daily life. All staff, pupils, parents and carers have worked diligently and consistently for many years to make Cadle a healthy school to be proud of."
The Healthy Schools team in Cadle, led by Liz Tucker, ensured that the many objectives of the Scheme were driven forward positively.
Cadle's headteacher Jamie Richards is extremely proud of his school's achievements and will continually strive to keep health high on the school's agenda
Swansea Council's Cabinet Member for Education, Mike Day said, "I'd like to congratulate the Head teacher, staff, pupils and parents at Cadle Primary on this exceptional result and award".
Nearly all schools in Swansea are working towards this prestigious award and their work and commitment towards promoting health is of a very high standard.
Source: Public Health Wales
Wrexham school children honoured at London film awards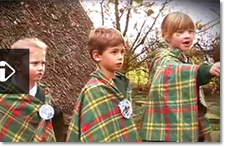 Pupils from Madras VA Primary School in Penley attended a ceremony in London, where judges included Harry Potter director David Yates. The school's film, How the Ddraig Came to Fly for Wales, failed to win the best film by under 12s category; however teacher Beth Whalen said she was "extremely proud" of the children's achievements.
The First Light awards aim to help young people develop skills and work with industry professionals, and offer funding schemes. The school's short film was based on a class of children who go back in time to a village that lives in fear of a dragon.
Ms Whalen said: "We're extremely proud of the children's achievements. We had so much fun making the film. It was above and beyond any expectations I had, that it would be that wonderful."
What funding is available through First Light?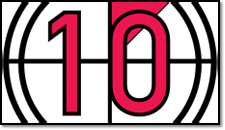 First Light is the UK's leading initiative enabling young people to realise their potential via creative digital film and media projects. All applications to First Light are made online. For more details go to www.firstlightonline.co.uk/funding/
Make IT Happy 2011!
Congratulations St Julian's Primary School, Newport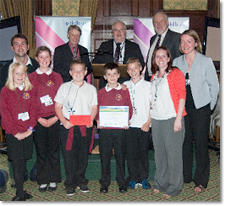 The theme for this year's competition is Pass IT On. Schools were challenged to show us how they have used technology to connect schoolchildren with others in their community - whether that is down the corridor, around the town, across the UK or halfway around the world.
Twelve winning schools from across the UK have been awarded £1,200 each, and from these entries 3 overall winners were chosen to receive additional cash prizes. All winners attended an awards ceremony on 28th June 2011 at the Houses of Parliament.
A great day was had by all at the Make IT Happy event 2011. As well as these great prizes the 12 winning schools were able to experience a trip on the London Eye prior to the awards ceremony and also a tour of the Houses of Parliament.
We are delighted to announce the Overall and Regional Winners of this years competition! Congratulations to all these lucky and very deserved winners:
1st Prize - Wales - St. Julian's Primary School
2nd Prize - London - Northwood Primary School
3rd Prize - South East - Milbourne Lodge School
Make IT Happy is organised by the Parliamentary Information Technology Committee (PITCOM) in partnership with e-skills UK (the sector skills council for Business and Information Technology) and supported by the Institution of Engineering and Technology (IET) and the Nominet Trust.
More details at http://makeithappy.cc4g.net/
Looking for new exciting science investigations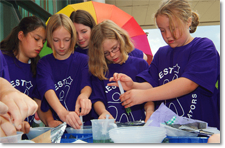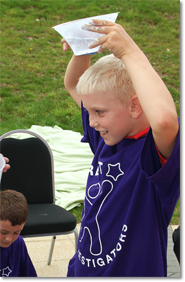 If you are planning to start a science club or carry out activities that are different from the school curriculum, then have a look at the CREST * Investigators. These have been designed for primary schools and tailored to infant and junior aged pupils. The scheme is supported by activity cards for the pupils with step by step instructions for the teachers. It also includes star logs to record the pupils' progress, stickers, badges and certificates. Each activity includes opportunities for the children to discuss and share ideas. Children are encouraged to communicate their findings in a variety of ways.
CREST * Investigators are good fun and encourage thinking and active learning. To find out more… www.britishscienceassociation.org
Marconi Remembered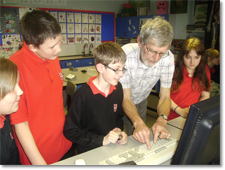 The Science Faculty of St Cyres School in the Vale of Glamorgan celebrated a local historical event in National Science and Engineering Week this year with the help of Barry Amateur Radio Society (B.A.R.S). This fitted well with the NSEW theme of communication as the event was the world's first radio transmission across water made by Marconi between Flat Holm Island in the Bristol Channel and Lavernock Point in Penarth in 1897. Members of B.A.R.S ran a day of hands-on activities for pupils from both the Penarth and Dinas Powys school sites and Cogan and Murch primary schools that demonstrated the advances in radio technology.
Also during the week, pupils were able to recreate Marconi's first broadcast by talking to each other across the airwaves between the school's two sites. They had the chance to operate specialist radio equipment and a satellite link was set up that allowed the pupils to communicate with people in Russia and other European countries, the USA, and Australia.
Unique radio call signs for the two school sites were registered for the event. Pupils were invited to take part in a competition to design a postcard showing these as it is usual for radio operators to send these cards when domestic and international radio contacts are made.
The Science Faculty and Barry Amateur Radio Society were rewarded for their innovative communication event by coming runner up in the NSEW 'Best Engineering Event' following a visit from a NSEW judge during the week. Well done!
Hands on science in the GwyddonLe at the Urdd Eisteddfod Swansea 2011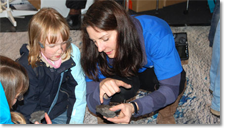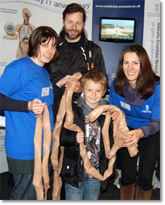 It's not all song and dance at the Eisteddfod! The GwyddonLe (Science Place) was once again a very popular tent at the Urdd Eisteddfod held this year at Felindre, Swansea over the May half term holiday.
During the week over 13,000 visitors were welcomed into the GwyddonLe which was sponsored by Swansea University and supported by several other companies and organisations including TATA, Zeiss and the Society for General Microbiology.
Throughout the week the GwyddonLe was a hive of activity with interactive displays, workshops and competitions ranging from Greenland icecaps and climate change, to smart materials and a scale model of the SSC Bloodhound, whose full scale counterpart will be taking part in the 1000 mph land speed record attempt in South Africa in 2012.
Cwmcwrn Primary School wins Science Prize Eden award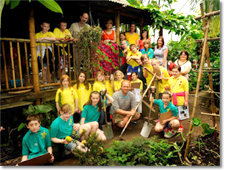 Cwmcarn Primary School near Newport, South Wales, has received the prestigious Rolls-Royce Science Prize Eden Award from the Eden Project for its work to improve the whole school's science programme in October 2010.
In May 2011 the award winners, led by Cwmcarn's Rolls-Royce project leader Roy Scourfield, had an exciting day visiting Eden, where they met Rolls Royce scientists, and came face to face with our iconic engineering, art and science to see some of the careers science could lead to. Horticulturist Dan Kerins showed how Eden uses predators to control insect pests in the Rainforest Biome. Katie Treseder, Plant Health Officer, brought along her insect predators with their images magnified to human size.
The Eden award is presented by Tim Smit, chief executive and co-founder of the Eden Project, at the Rolls-Royce Science Award ceremony each year at London's Science Museum. The finalists' entries in the national Rolls-Royce Science Prize competition are judged and the award is given to the team that best represents Eden's values. Cwmcarn School won the award with their idea of 'Science Envoys' – Year 6 pupils who worked with younger children to promote creative science at the school.
The Science Envoys planned a number of projects for the Year 4 and 5 pupils in biology, physics and chemistry. These projects included a challenge with Rolls-Royce aeronautical engineer Mike Hales and visits to DWR Cymru (Welsh Water) environmental education centres to learn about biodiversity. The students also organised projects that involved Swansea University, the University of Wales and the British Orienteering Council.
To find out more about the Rolls-Royce Science Prize go to http://science.rolls-royce.com/award_winners/finalists_2010-11/index.jsp
Looking for funding?
Funding is available to organisations with innovative IT related project ideas that can make a positive difference to disadvantaged and vulnerable groups in the UK, developing countries and around the world. The funding is available through the Nominet Trust. To apply complete and online eligibility questionnaire. The next closing date for applications is 9 am on 14 September 2011. www.nominettrust.org.uk
The British Dragon Fly Society has announced the re-launch of the Peter Miller Memorial Fund. The fund is to support the creation of wildlife friendly ponds within school grounds or within the immediate area of a school for the sole use of school based groups.
The grant of up to £250 would contribute towards the cost of purchasing necessary equipment for pond construction and/or towards the cost of materials used in the course of the pond project. www.british-dragonflies.org.uk/content/grants
The Ford Britain Trust provides grants for the advancement of education. There are small grants for amounts up to £250 and large grants for amounts over £250 and usually up to a maximum of £3,000. In the past, the following project received funding: equipping a community gym to create greater independence for disadvantaged children and adults at Valley Kids in Rhonda Valley, South Wales. The application deadline for the small grants and large grants programme is 1 September 2011. www.ford.co.uk
Awards of up to £30,000 are available under the Wellcome Trust's Peoples Awards for projects that encourage public debate and understanding of biomedical science. The next applications deadline is 29 July 2011. www.wellcome.ac.uk
Organisations that work with young people have the opportunity to apply for grants through the Hilton Foundation. Organisations such as charities and other not for profit organisations can apply for grants ranging from a few hundred pounds up to £30,000 per year for up to 2 years that meet one of the Foundation's chosen areas of focus.
The next closing date for applications is 2 August 2011. www.hilton-foundation.org.uk
EDF Energy's Green Fund is now open to applications from community, non-profit, charitable and educational organisations across the UK. The Fund offers grants of up to £30,000 to help cover the cost of renewable energy technology that can be used to produce green energy from the sun, wind, water, wood and other renewable sources. The deadline for applications is 31 August 2011. www.edfenergy.com
The Royal Society has announced that the next round of Partnership Grants will open for applications on the 5 September 2011. Through the scheme grants of between £250 and £3,000 will be available to support teachers, scientists and engineers help develop science projects. The aim is to make the teaching of science more interesting within primary and secondary schools. The Partnership grants scheme forms partnerships to allow teachers to increase their scientific knowledge and to give scientists and engineers the chance to develop their communication skills and engage with enquiring young minds. The deadline for applications will be 4 November 2011. http://royalsociety.org/Partnership/
Registered charities, schools and not-for-profit organisations wishing to encourage young people's interest either in the countryside and the environment, the arts or aiming to raise levels of literacy and numeracy can apply for funding to the Ernest Cook Trust (ECT). Trustees meet several times a year to consider applications. www.ernestcooktrust.org.uk
BT has announced that the second round of its BT Rangers Awards for both schools and individuals is now open for applications. Through the awards, BT is looking for the most dedicated young internet teachers as well as schools who make special efforts to help bridge the digital divide between generations in their communities.
Applications for the awards must be submitted by 5pm on 24 October 2011. www.btplc.com