April 2018
The newsletter that's an essential source of information and inspiration for teachers – and anyone with an interest in STEM (Science, Technology, Engineering and Maths) engagement – across Wales.
Important
You are currently receiving this newsletter and email communications from See Science.
However, you may have heard about the new General Data Protection Regulation (GDPR), that comes into effect on May 25, 2018. We have to comply with these new regulations, and this means that we need to confirm that you would like to receive content from us.
If you want to opt in – and continue to receive to newsletters from See Science after May 2018 – please click the button below or register with STEM Learning here
You can read our Privacy Policy here – you'll see that we promise not to share information about you with any third parties and that the only information we collect is your name, email address and, if provided, your school or organisation.
Ask a STEM Ambassador to visit your school
A STEM Ambassador's involvement can engage and enthuse both students and teachers. If you are interested in asking a STEM Ambassador to visit your school you can make your request here or contact See Science directly at .
Give us your Ambassador feedback
If an Ambassador has visited your school, or if you have met an Ambassador at an enrichment activity, we would be very grateful if you could fill in our teacher feedback form. Please encourage colleagues to respond.
As part of National Science Week, Crickhowell High School pupils celebrated by taking part in a number of exciting STEM activities. The week began with a trip to the Big Bang Fair at the NEC where pupils enjoyed the many STEM workshops, demonstrations and exhibitors on hand to inspire and enthuse the Year 9 pupils.
This was followed by a circus of STEM events at the school supported by local STEM Ambassadors. They included a Dragster Workshop, the Marine Conservation Society talking about 'Plastic pollution'. A bridge building task, Forensic workshop, Mystery boxes and a Dwr Cymru/Welsh Water workshop.
Maths teacher Mrs Hand remarked 'The students really enjoy these types of activities; it gives them an opportunity to try new skills and think about the possibilities of a STEM career'. 
 'I've really enjoyed all the activities today; my favourite has been making and racing the dragsters'. Tom Year 7 pupil
STEM Ambassador Matt Gillie, who ran the forensic workshops said, 'It was great to see that pupils found out that Science is actually useful!'
'Thank you to all the STEM Ambassadors who took time to help make this Science Week such a success. There has been a real buzz around the school and the pupils have really enjoyed the variety of activities on offer'. Science teacher Kelly Holmes
On March 28th, the University of South Wales, with support from First Campus and See Science, hosted a successful Chemistry at Work Day. Eighty five year 9 pupils from Lliswerry, Llanwern and Brynmawr Schools visited the Upper Glyntaf Campus for the event. 
 The day started with an inspiring talk by Dr Suzy Kean, Academic Manager of Chemistry and Pharmaceutical Science at USW, on the types of careers (and associated salaries) Chemistry graduates could have.  Suzy highlighted the number of firms locally where there are opportunities for Chemistry graduates.
Pupils then took part in 3 different workshops: a lab based activity checking the freshness of vegetables with thin-layer chromatography, a talk on Fluorescence & DNA and a 3D Chemistry film session.
Many thanks to STEM Ambassadors Dr Liam Thomas, Cardiff University and Dr Steve Capper, a retired industrial Chemist for being so ready to deliver a day of sessions.
Lliswerry High School said, "Thank you so much for inviting us to the Chemistry at Work day, we all enjoyed ourselves and many found the whole experience inspiring."
There will be a similar Chemistry at Work Day at Swansea University on Wednesday July 4th. If you would like to bring a class of yr9 pupils to this free event, please contact Llinos at llinos.misra@see-science.co.uk.
Pictured are Fflur Davies, Assistant Director CAA Cymru (top left), Dr Huw Morgan (top right), Carys Huntly (front left) and Martin Nelmes (front right) from the Department of Physics at Aberystwyth University with year 7 pupils from Ysgol Gyfun Penweddig at the event to promote 'Cyffro a Rhyfeddod Gwyddoniaeth'
An event was organised recently to promote a new Welsh medium science website for 7-16 year old pupils by Aberystwyth University education publisher CAA Cymru. The website will be available soon on Hwb.
Cyffro a Rhyfeddod Gwyddoniaeth (Excitement and Wonder of Science), has been developed to stimulate thinking and encourage pupils to explore further scientific questions that arise in their everyday lives. It also applies the content of Science in the National Curriculum in Wales and the new WJEC GCSE Science specifications. The resource has been sponsored by the Welsh Government and authored by Cerian Angharad of Cardiff based STEM consultancy See Science. Fflur Davies, Assistant Director of CAA Cymru, said: "This resource will be available to schools through the Hwb website, with guidance for teachers on how to use it effectively with the pupils in the classroom.
"There are over 50 scientific questions for learners to consider, as well as suggestions for various activities and experiments. The website will be a valuable Welsh-medium resource for schools in Wales."
The event was held at the Old College, Aberystwyth University in the company of year 7 pupils from Ysgol Gyfun Penweddig. As part of the launch they heard a talk on the solar system and planets by Dr Huw Morgan from Department of Physics at Aberystwyth University. They also took part in various scientific-based activities.CAA Cymru is one of Wales's largest educational resources publishers and produces high quality books and digital resources in both Welsh and English and has published approximately 2,500 publications since it was established in 1982.
On the 28th March  Renishaw  launched their  new Fabrication Development Centre at the Miskin Pontyclun site.
The Centre offers a superb range of learning opportunities for Primary and Secondary students. The FDC programme and facilities have been developed with the express aim of introducing and enthusing learners in Engineering skills.
Read about Rensihaw's fantastic opportunities here 
The Centre was opened by Wing Commander Andy Green, holder of the World Land Speed Record who is working with Bloodhound SSC aiming for the 1000 mph record.
 
The Bloodhound Supersonic car was on display for the pupils and guest who attended. STEM Ambassador Team from Renishaw were exemplary tour guides and hosts. 
Radyr Comprehensive pupils were treated to a show from Bloodhound Ambassadors, practical activities and a workshop. Schools book very quickly for free workshops, and the quality of the programme was endorsed by the visiting teachers from Radyr School.
 "We are so grateful for the school-business partnership we have with them. Thank you"
 Renishaw Green Power Goblin Race finals is on Saturday 9th June 
The Institute of Physics is working with the Royal Air Force to contribute to its centenary project, called RAF100. As part of this, we are able to offer some free help to schools in the form of workshops for pupils at STEM days, Science Days,
recruitment events and the like. Members of the IOP Education team would come into school and run one of the eight STEM activities available online at https://www.raf100schools.org.uk/activities. The activity would be chosen in consultation with the school, and can also be adjusted to match the prior physics knowledge of pupils from primary to sixth form, and fits nicely into a 55 or 60 minute session.
So, if your school would like a day's worth of free STEM workshops, please contact  Richard Bonella: trbonella@yahoo.co.uk There would be no charge for this and our staff have all undergone DBS checks.  Richard Bonella: trbonella@yahoo.co.uk
Calling CHEMISTRY Teachers in the Swansea Area...
There will be a Chemistry at Work day for Yr9 pupils at Swansea University on Wednesday, July 4th. Chemistry at Work events offer students the opportunity to appreciate the place of chemistry in everyday life and the world of work, particularly in the local area. The workshops will aim to show a positive image of the chemical sciences as exciting, interesting and wealth-creating activities that are worth considering as a career.
 During the day, students take part in workshops, including presentations from local companies that use the chemical sciences in their field of work and hands-on experiences of chemistry in the real world.  If you would like to bring a class to this event please contact Llinos at llinos.misra@see-science.co.uk.
Friday 22 June and Saturday 23 June. Cardiff University, Heath Park Campus

Cardiff University's Medicine Taster Days offer a choice of two identical days packed with Medicine-related activities and talks. Each day has one programme specifically for students alongside another tailored to the needs of those who support them.
The full-day Student Programme covers key elements of becoming a doctor, with talks on our selection process, life as a doctor, funding for your medical degree, Case Based Learning and a Q&A panel as well as workshops covering Clinical Skills, Simulation Suite, life as a medical student, Multiple Mini Interviews (MMIs) and writing your personal statement. We also provide you with lunch and plenty of opportunity to talk to our students about what medical school is really like.
The separate, full-day Accompanying Person's programme, designed for a parent, guardian, careers advisor or teacher, covers most of the same subjects but from an angle that looks at the support they, and we, can provide over the next few years.
Prospective medical students are invited to bring one parent, guardian, careers advisor or teacher with them but are also welcome to come on their own. Individual teachers, careers advisors or parents can also attend without a student if they wish.
Tickets for this popular event are free but do need to be booked here
Feedback and Impact are of great value – the provide us with evidence for engaging with the wider audience!  Please add your own feedback on any activity here:  https://www.surveygizmo.com/s3/2032517/HUBW-School-Feedback
Poppy Hodkinson STEM - Archaeology workshop at St Peters Primary
"Fabulous workshop - covered a cross curricular theme and the pupils were very engaged" Mr Fitzgerald   "Please come back after May exams - just the type of workshop for Yr 6" 
"It was such fun, I liked finding out about Isotopes and how they know what people did and where they came from by experiments on their teeth and bones" Yr 6 pupil
"Working as a team was great, I could see why Poppy became an Archaeologist"
STEM Ambassador Lynda Patchin -  Usk Astronomy at Newport High School
"Sarah Hancock of Newport High School asked us would we come along to help celebrate their science week. We set up the planetarium and spent a delightful 5 hours with 100 very well behaved pupils. They had projects of their own choosing, relating to space, on display. 
I met a really enthusiastic pupil who I would expect to do very well in his chosen subject. 
School Governor Liz Neale: STEM Ambassador Mark Smith at Ysgol Y Ffin
"Mark - I just wanted to add my thanks to those from Louise Farrant for your session yesterday. I have heard fantastic things from a number of sources about the level of engagement and enthusiasm your session created. One parent mentioned to me that her daughter is now a budding astro-physicist. 
I understand the children just wanted to keep asking questions and didn't want to go home! That must be a first (for us at least, perhaps all your sessions are as successful). So, huge, huge thanks from us. I'm impressed by the breadth of the questions the children have sent you and hope they won't take too long to respond to. I am extremely disappointed that I couldn't be there but I hope you'd be willing to return in a future year to repeat the session and I'll make sure I'm free."
Photography Competition 2018
The Royal Society of Biology annual photography competition invites amateurs to submit photographs on a particular theme
'Patterns in nature' is the theme of this year's competition. Life on Earth encompasses a myriad of regular forms, sequences and structures and we invite you to capture these details of biology. The judges are looking for an original interpretation of the theme
A poster for this year's competition is now available – download here.
There are two categories in the competition, each with a cash prize:
Photographer of the Year (18 and over) – £1,000 top prize

Young Photographer of the Year (under 18) – £500 top prize.
Closing date 31 July 2018.
The 2018 competition is now launched across Wales! Fabulous prizes on offer for schools.
 Please spread the news to any school contacts (Primary and Secondary). You may be parent or have links with local schools. The website address is the same as last year:
http://dvlacodechallenge.dvla.gov.uk
 It holds all the information schools need to register for the competition, how to enter and the themes, there is also a downloadable A5 Flyer!  This year both Primary and Secondary schools are eligible: there will be two competitions running side by side – one for the 7-11 year olds and the other for the 11-14 year old.
 All themes are open to all age groups, the only difference is, that the 7-11 year olds can only use SCRATCH (same as last year), but the 11-14 year olds may choose any language they wish.
 Closing date for entries is midnight on 12 October 2018
The Armourers and Brasiers Tata Sixth Form Materials Prize

The aim of the Armourers and Brasiers Tata Sixth Form Materials Prize is to give students structured opportunities to find out about materials science and engineering outside their normal lessons.
It asks students to make a sustained commitment to learning about materials throughout year 12. The timing of the project is such that materials science is fresh in the minds of the participants at a crucial time, when they are making their course choices and starting the UCAS application process.
The deadline for the submission of portfolios is Friday 29 June 2018.
Salters' National Awards For Science Technicians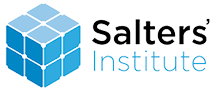 Calling all technicians! Don't miss out in gaining recognition for the important work that you do. Click here for details on how to apply for a £1000 Salters' Technician Award. Closing date for applications is Friday 4 May 2018.
Open to ALL Science Technicians...
in schools and colleges for students up to the age of 18
Aim of the Awards is to:
highlight the important role that school and college technicians play in enabling high quality practical work in science;

promote and support the professional learning and upskilling of technician teams*.

*Don't worry if you're the sole technician in a school or college – you're still eligible!
To apply online, visit our website www.saltersinstitute.co.uk 

Tuesday 22 May, 12.45-7.30pm. Senedd and the Pierhead, Cardiff Bay 
The Royal Society of Chemistry's fourteenth annual Science and the Assembly event is designed to foster close relations with policy makers and key stakeholders, Science and the Assembly is organised on behalf of, and in cooperation with, the Welsh science and engineering community.
This event is co-sponsored by representatives of the main political parties in the Assembly. Registration (from April) and more information here.
See Science Newsletter.      
You currently receive email communications from the See Science. However, due to new data protection 
regulations, we need you to
re-opt-in if you want to continue receiving emails from us after May 2018  
In line with the new regulations, we've also updated our privacy information which you can view on our website
You have previously signed up to receive either our Primary or Secondary  newsletter - please click the button below to stay on our lists. If you change your mind, you can unsubscribe at any time.