Events
Last updated 4 March 2018
March 2018
Super Science Saturday
Saturday 10 March, 12-4 pm. National Waterfront Museum, Oystermouth Road, Swansea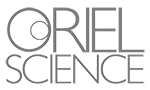 A packed afternoon of inspiring demonstrations, hands on activities and jaw-dropping experiments!! In partnership with Oriel Science, Swansea University. Oriel Science will take snapshots of University research, craft them into compelling exhibits and place them in a dramatic setting with the aim to engage, educate and enthuse.
The project will first host pop-up exhibitions around the city based on Swansea University's science research and wider scientific themes featuring its relevance to everyday life, with the long term goal of establishing a permanent exhibition space in the city by 2020.
Raspberry Pi Foundation Family Jam
Saturday 10 March (note this is postponed from the original date of 3 March). School of Computer Science & Informatics, Queen's Buildings, The Parade, Roath, Cardiff CF24 3AA

Join us for a "Family Jam" as part of the Raspberry Pi Foundation Big Birthday weekend, an event designed to get families involved in tech and inspire the next generation of software engineers.
The event will include learning sessions & workshops, and 'show and tell' presentations covering Scratch, Python and wearable tech with prizes available for the best and most innovative solutions and goodie bags for all!
The aim of the event is to help encourage families to work together to develop their problem-solving, communication and team working skills, whilst at the same time celebrating the birthday of the Raspberry Pi Foundation.
Families from across Wales can register to attend to share in the 'tech' experience and develop new skills.
The participants will be encouraged to use a range of methods to create software to meet several challenges, and will be judged on how original the creation is, and how effectively it has been designed with a target audience in mind.
More here.
This event will is supported and/or sponsored by Raspberry Pi Foundation, Technocamps and Women in Tech Wales
British Science Week
9-18 March

Getting involved in British Science Week is really easy, and you can take part in lots of different ways.
Organise an event. Running an event of your own may seem daunting, but we're here to help you all the way, from writing your pledge, to applying for grants to providing activity packs. We also have 'how to' guides to help you get started and advice about finding a presenter.
Run the Solar System. This virtual race was first created for British Science Week 2017 but has been relaunched due to popular demand. While you're waiting for British Science Week 2018 to kick off, why not dust off your trainers and travel through space with us? Run the Solar System is a 10k 'virtual race' which involved journeying across the Solar System from the Sun to Neptune in just 10 kilometres accompanied by music and audio commentary from science broadcaster Dallas Campbell.
Bath Taps into Science Fair
10-17 March. University of Bath
The Bath Taps into Science Fair focuses on exciting and enthusing young children and families with science and engineering. The festival has won numerous awards including the British Science Association Award for the best event during Science Week.
Bath Taps into Science Fair, which started in 2000, is a wonderful opportunity to meet researchers and members of the local science and engineering community. The philosophy is simple: everyone can enjoy, and engage with science if it is presented in a fun, engaging and hands on manner – Bath Taps into Science aims to light science up.
Brain Games 2018 – Neuroscience fun
Sunday 18 March, 11am-4pm (doors open to the public at 10am). Cardiff Museum
From sensory illusions and inflatable Brain Domes to ghost hands and 'DIY Brain Surgery' workshops, this free interactive day showcases the power and mystery of our most vital organ – the human brain!
With more than 3,700 turning out for last year's event, Brain Games is filled with fun and educational brain-related activities, featuring everything from Super Stem Cells to messy crafts and new additions such as a 'Giant Genes' building game.
Activities are pitched at children aged 7-11, but everyone is welcome to come along and enjoy taking on our challenges and your friends – you may even win neuro-themed prizes whilst learning about the wonders of your brain! More here.
Big Ideas Celebrated Event – Wales' National Competition and Showcase of Entrepreneurial Talent for 16-25 year olds
22 March. Bangor University
The event will provide you with an opportunity to:
Meet and engage with the next generation of young entrepreneurs
View their exhibition stands and watch the pitches from the finalists to see for yourself the array of entrepreneurial talent we have here in Wales
Hear from motivational and inspirational speakers and real life entrepreneurs
Network with like-minded individuals and organisations from across Wales.
Please confirm your attendance by completing the online booking form no later than Friday 2 March 2018.
Star Party
Friday 23 March, 6.30pm. Swansea Airport
Swansea Astronomical Society will give a star party with telescopes viewing the night sky, a talk on telescopes and an exhibition.
Chemistry in the Primary Classroom workshop
March 26, 4-6pm. Maesycwmmer Primary School, Tabor Road, Maesycwmmer, CF82 7PU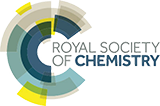 This workshop, funded by the Royal Society of Chemistry, is suited to primary teachers and consists of 4 practical activities that pupils can undertake- all linked to a real-world Chemist's role. The activities include pH testing and identifying unknown white powders while the real-world Chemistry covered during the session ranges from Environmental Chemistry to Forensics and even polymer manufacture. This workshop will provide an opportunity to meet STEM Ambassadors and have a go at the practicals.
Book here.
April 2018
Global Day of the Engineer 2018
Wednesday 4 April

This day celebrates all engineers, men and women all over the world.
Do you know an engineer or group you'd like to recognise? Are you interested in doing hands-on activities with students? Do you have photos of engineering innovations, outreach events, or inspiring engineers you can share on Global Day?
Click here to make your pledge and get involved.
The Man Engine – Spotlight on Wales as Man Engine rises again
8-12 April 2018. Locations below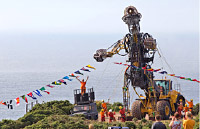 Colossal engineering miracle to visit South Wales in 2018.
South Wales is one of the UK's most significant mining heritage locations, with iron, copper and coal forming the heart of the Valleys for hundreds of years. And in 2018, the whole nation is invited to celebrate and commemorate this industrial history with a visit from the now-iconic Man Engine.
The giant miner will visit eight of South Wales's most important industrial heritage locations for a week of celebrations from 8-12 April 2018.
The colossal feat of engineering will visit Big Pit, Blaenavon Ironworks, Ebbw Vale Steelworks, Cyfarthfa Park and Castle, Ynysangharad War Memorial Park, the National Waterfront Museum Swansea, Swansea City Centre and the Hafod-Morfa Copperworks as part of his journey across Wales, entitled: "Man Engine Cymru: forging a nation".
More here.
May 2018
Royal Society of Chemistry – Science and the Assembly 2018
Tuesday 22 May, 12.45-7.30pm. Senedd and the Pierhead, Cardiff Bay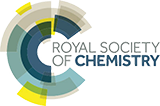 The Royal Society of Chemistry's fourteenth annual Science and the Assembly event is designed to foster close relations with policy makers and key stakeholders, Science and the Assembly is organised on behalf of, and in cooperation with, the Welsh science and engineering community.
This event is co-sponsored by representatives of the main political parties in the Assembly. Registration (from April) and more information here.
June 2018
My Money Week
11-17 June 2018
In 2017 My Money Week produced two student facing editions (one primary pupil facing and one secondary student facing), plus a 'insert' style supplement full of simple activities, jokes and stories for younger pupils all accompanied by comprehensive teachers notes offering ideas about how to use and develop the content in a flexible and adaptable way.
Register now to be the first to find out when the 2018 resources are available!
The My Money Week 2017 resources are still available here.
I'm a Scientist, Get me out of here
11-22 June
I'm a Scientist, Get me out of here returns 11-22 June. This funded, online STEM activity connects school students with scientists. Students can ASK anything they like across the 2 weeks, they take part in a live CHAT with scientists and VOTE for who they want to win. The winning scientist wins £500 to spend on another STEM engagement activity.
I'm an Engineer, Get me out of here
11-22 June
I'm an Engineer, Get me out of here returns 11-22 June, during this Year of Engineering. This funded STEM activity connects school students with engineers. Students can ASK anything they like across the 2 weeks of this online activity. They take part in a live CHAT with engineers and VOTE for who they want to win. The winning engineer wins £500 to spend on another STEM engagement activity.
October 2018
Rail Week 2018 – Engineering: Shaping The Future
8-14 October

In support of the government campaign, Rail Week 2018 will be working together with the rest of the rail industry to bring rail engineering and projects closer to you.
Follow Rail Week on Facebook, Instagram or Twitter throughout 2018 to see how Rail and Engineering play an important role economically & socially in the UK and how you can find a career in Rail.
Rail Engineering is a core career within the rail industry among many other career options, and non-engineers working in rail will come into contact with engineering in some way or form throughout their career. Take a closer look at who Rail Engineers are at our People in Rail page.
November 2018
The National Education Show
November 16. Cardiff City Hall

The National Education Show, returning to Cardiff City Hall for the second year, is Wales' biggest education conference. It aims to raise standards of education in Wales and bring a host of teachers, school staff and educational specialists under one roof for an all-day showcase and exhibition.
With over 50 seminars, 100 exhibitors and 4,000 visitors, the event is ideal for INSET days and teacher training days – covering a range of topics such as mental health, leadership, SEND and much more.
More seminar descriptions and speaker biogs here http://www.nationaleducationshow.com/seminars. For help or advice when booking, or to book a large group of people, call 02922 400382 or email info@nationaleducationshow.com