STEM Ambassadors Programme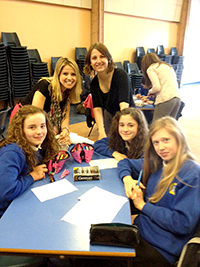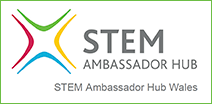 STEM Ambassadors are volunteers from a wide range of jobs and backgrounds who are passionate about inspiring young people to pursue science, technology, engineering and mathematics (STEM) studies and careers. Over 30,000 volunteers represent more than 2,500 employers across the UK.
The STEM Ambassadors programme is coordinated nationally by STEM Learning. See Science manages the STEM Ambassador programme for Wales.
As professionals and specialists in their field, STEM Ambassadors bring real-life industry experience into context and enrich young people's knowledge of the breadth of STEM-related careers and opportunities available. They get involved in a variety of activities both in and outside of the classroom, including STEM Club activities, speed networking, mentoring and large festivals and fairs, as well as helping to develop resources or other forms of support. Evidence shows that 90% of young people who engage with STEM Ambassadors say that it increases their engagement with STEM, helping them to make informed decisions about their future careers.
As part of the National STEM Learning Network, the STEM Ambassadors programme is working to make a difference in STEM education and address the UK's skills gap. Together, we can help those working directly with young people to deliver activities that they may not have the experience, ability or capacity to deliver. Anyone who is over the age of 17, uses STEM skills and is willing and able to excite young people about STEM subjects, can apply to become a STEM Ambassador. Simply register at www.stem.org.uk/stem-ambassadors to request a STEM Ambassador to help inspire the young people you work with, or volunteer yourself by signing up for your first activity, and start making an impact today!
How to request a STEM Ambassador
Cardiff Radio STEM Ambassador interview
Listen to See Science's Sian Ashton talking on Cardiff in Action – about STEM Ambassadors, the vital role they play and what Ambassadors find that they themselves get out of the programme.
You can request an Ambassador here or contact us directly by email at ambassadors@see-science.co.uk. We will add your request to the Schools requests web page and to the STEM Ambassador e-newsletter.
These requests are compiled and sent out monthly to all STEM Ambassadors by email and in an e-newsletter. STEM Ambassadors who are interested and available contact us at ambassadors@see-science.co.uk.
We then email both the teacher and the STEM Ambassador so that they can contact each other directly to finalise arrangements.
What's in this STEM Ambassador section of the website