Uploading your STEM Ambassador activities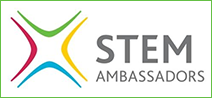 STEM Ambassadors should keep their profiles up to date by recording their 'activities'.
You can upload future and past activities following guidance on the STEM Ambassador pages.
By logging in as a STEM Ambassador you can upload STEM activities and also browse through 'live' requests and opportunities.
Login here.