STEM Ambassador resources & opportunities –
other organisations
Last updated 23 January 2018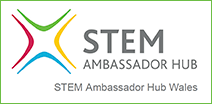 STEM Ambassadors may be interested in the following opportunities and resources. Please note that the information below is provided by the organisation, and that See Science is not the contact point for most of these opportunities.
Princes Trust e-mentor opportunity
As a Princes Trust e-mentor, you'll make a real difference to the lives of young people by providing them with one-to-one-support, guidance, encouragement and inspiration at a time and location that suits you. Using live chat and video calls, you will help the young person complete and understand e-learning modules based around getting into employment or self-employment. To help us support as many young people as possible, we are asking all e-mentors to take on two mentees. On average, an e-mentor would need to commit around two hours of their time per week to support two mentees.
You will mentor each young person online for up to three months and help them set goals and objectives tailored to their individual needs. The time commitment is up to two hours on the platform every week. We recommend a weekly video call and a quick daily check of the platform, but it's up to you and your mentee to decide what works best for both of you.
Sign up here. If you have capacity to mentor more than one young person please let us know when you get in touch.
Please follow us on Facebook and share our posts about our events resources.
Mid Wales – Science Week
Contact Jo Woodall jo.woodall@girlguidingcymru.org.uk about their Science Week. They usually run Book Week, so this is a big change for them.
Mon 12 – Thu 15 March 2018, 10am-2.30pm each day at Broneirion, the home of Girlguiding Cymru. They're planning a rotation of workshops for KS2 children.
5 x 50 min workshops (+ 30 min lunch)
15 pupils per workshop
Would you or the STEM Ambassadors be interested? They can provide B&B if you're there for the whole time.
OPAL: An Guide on how to Explore Nature
Do you have a Passion for Science and Outdoors?
Would you like to Work within an Outdoor Education Setting?
Gain the Skills for a Professional Position after your course.
University of South Wales have teamed up with OPAL and Amgueddfa Cymru – National Museum Wales to offer you a NEW short course in using OPAL surveys to give you the skills to teach groups about Science and Nature outdoors.
The course is £95 (£50 Concessions rate for all USW students and returning students).
Book Your Place Today and for more info, contact Kiani Perera – Kiani.perera@museumwales.ac.uk
Step up for STEM and become a Barefoot Volunteer

STEM subjects have never been higher on the nation's agenda. Across the UK there is a drive to increase STEM skills and awareness at both primary and secondary levels.
The Barefoot Computing Project helps teachers get to grips with computational thinking – the concepts which form the building blocks of technology. Volunteers are critical to delivering Barefoot and we need more people, just like you to come forward and help reach more primary pupils.
Despite the curricula-developments, many primary school teachers are not confident in teaching the concepts computing / computational thinking introduces such as algorithms, patterns, debugging and coding.
To help educators meet the increasing need for computing confidence – we're looking for volunteers who can 'step up for STEM' and become Barefoot volunteers.
Volunteers are vital as this is not just a problem for teachers. If the teachers aren't confident in computing, then neither are the pupils.
What's Barefoot?
Barefoot provides free teaching-resources and volunteer-led training workshops designed to support primary teachers' confidence in teaching computing.
It was developed in 2014 in response to changes to the national curriculum, moving away from ICT towards computing.
Barefoot's resources are designed by teachers for teachers, and are supported by all major accrediting bodies in the UK, such as Department for Education and Education Scotland.
To express interest in Barefoot please contact Isy Grainger enquiries@barefootcas.org.uk
STEM Learning UK: Online STEM Ambassadors Group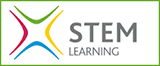 The Online STEM Ambassadors Group brings together newly joined and experienced STEM Ambassadors from across the UK to share their experiences and expertise in delivering and supporting STEM Ambassador activities.
The group can also be used to initiate opportunities to collaborate with other STEM Ambassadors, to develop ideas and create networks of STEM specific Ambassadors.
You can use this group to connect with other STEM Ambassadors to deliver activities jointly, develop new ideas or simply connect with other STEM Ambassador in your field of expertise or locally.
Click here to subscribe to the group.
Royal Astronomical Society: Free travel for STEM Ambassadors volunteering at opportunity schools

The Royal Astronomical Society (RAS) has partnered with STEM Learning to create a new scheme called the Diversity Ambassador Scheme. This allows STEM Ambassadors to also become 'diversity ambassadors' for the RAS.
The purpose of this scheme is to encourage physics and astronomy researchers to engage with schools, particularly those in areas of socio-economic deprivation, where attainment is low and where the population is under-represented in astronomy and geophysics.
If you are a STEM Ambassador and a RAS Fellow you can take part in this scheme.
If during your STEM Ambassador visit to a school this school is one of our 'diversity schools' you become a RAS 'diversity ambassador' and you are eligible to claim for your travel expenses to that school.
In order to claim your travel expenses you must complete a short feedback and evaluation form about your activity at the diversity school. Travel claims are not limited to one per year providing the RAS fellow meets the criteria for a diversity ambassador and travel claims fit within our policy for allowable travel.
As a 'diversity ambassador' the RAS are available to you for support, resources and training, if requested, for any future school visits.
Royal Astronomical Society: Free travel for STEM ambassadors volunteering at opportunity schools
The Royal Astronomical Society (RAS) has partnered with STEM Learning to create a new scheme called the 'diversity ambassador scheme'. This allows those of you who are STEM ambassadors to also become 'diversity ambassadors' for the RAS.
The purpose of this scheme is to encourage physics and astronomy researchers to engage with schools, particularly those in areas of socio-economic deprivation, where attainment is low and where the population is under-represented in astronomy and geophysics.
If you are a STEM ambassador and a RAS Fellow you can take part in this scheme.
If during your STEM ambassador visit to a school this school is one of our 'diversity schools' you become a RAS 'diversity ambassador' and you are eligible to claim for your travel expenses to that school.
In order to claim your travel expenses you must complete a short feedback and evaluation form about your activity at the diversity school. Travel claims are not limited to one per year providing the RAS fellow meets the criteria for a diversity ambassador and travel claims fit within our policy for allowable travel.
As a 'diversity ambassador' the RAS are available to you for support, resources and training, if requested, for any future school visits.
TalkBiology

The Royal Society of Biology's TalkBiology is an online discussion forum for educators, bioscientists and everyone with an interest in biology to interact online, share ideas, resources, thoughts on policy, news and questions. Join in the discussion at TalkBiology. Currently of interest on the site – we are looking for your input on supporting people with disabilities in STEM and the macro-problem of microplastics. If you have not used the site before, register with your email address here for free access to the forum.
STEM resources
Ambassadors might also like to know of (or be reminded of) these useful resources and links:
Institute of Physics Awards
The Institute of Physics presents a number of awards each year. As well as teacher awards, these also include awards for innovative companies using physics in the UK.
The IoP is keen to get nominations from Welsh companies in this category and wants to hear from any businesses or entrepreneurs in Wales who could qualify. Nomination papers can be downloaded here. For more information please contact David Cunnah, National Officer for Wales at david.cunnah@iop.org or on 07919 035752.
Maths activities
Mathcamps have some great links which may be of interest if you are seeking activity ideas.
19 Fun STEM Activities to Bring Out the Inner Mathematician in Every Student
Illness Prevention: The K-12 Cleanliness and Hygiene Lesson Plan Collection
12 Easy Ways to Use Technology in Your Classroom, Even for Technophobic Teachers
How to Utilize Video Conferencing in the Classroom
10 Outdoor Math Activities for Elementary-Aged Kids
The Educator's Guide to Applying Real-World Math: 15 Resources with Over 100 Lesson Plans
50 Fun & Educational Field Trip Ideas for Homeschoolers
Make a Splash in the Classroom: A Hands-On Curriculum with Lessons and Activities on Swimming and Pools
Classroom Accommodations for Math Learning Disabilities
How to Trace Your Family Tree
Contact Stacy Maxton at mathcamps1@gmail.com if you want to find out more.
BBC micro:bits
See Science holds 20 micro:bits available to STEM Ambassadors on a prebooked basis. We are coordinating sessions which will include teachers across the country.
National Grid opens Engineering Training Programme (ETP)
The National Grid has opened its ETP (Engineering Training Programme) – a fantastic opportunity for pupils to consider. Many training programmes can include a car, a free degree and a salary. The apprentice programmes are designed for school leavers. Other opportunities include the Graduate and Power Academy placements. Full details here.
Cardiff University 'Science In Health' work experience
If you know of a pupil keen to apply for work experience at the School of Medicine Cardiff University, please contact Sian Ashton at ambassadors@see-science.co.uk for an application form.
Agile Nation 2
Delivered by Chwarae Teg, the Agile Nation 2 project is ideally suited to women looking to progress into team leader and first managerial positions. This comprehensive support programme helps women develop the skills and confidence needed to successfully progress in the workplace. It also provides the opportunity to build an action plan to support career development along with individual advice, support and guidance from a dedicated and experienced team. The programme also includes the opportunity to gain an accredited Institute of Leadership and Management qualification.
Funded by the European Social Fund and Welsh government, Agile Nation 2 works with employed women in the nine priority industry sectors in Wales, and is fully funded for participants.
Champion the Researchers
Thousands of 11-14 year olds have learnt about engineering research as part of Champion the Researchers– an outreach project with five events, five films and one competition. And now thousands more can benefit from the project's free classroom activities.
Key stage three pupils attended free one-day events at universities across the UK. Researchers from a variety of engineering disciplines explained, demonstrated and promoted what they do and why they do it, through presentations and pupil workshops. Smaller groups of the most engaged pupils returned to create a short film about their favourite researcher. Pupils storyboarded, filmed and edited their footage which featured probing questions about engineering and research. The five groups – one from each event – then competed to show their film to as many people as possible.
Ryburn Valley High School, triumphant attendees of the Leeds event, won the 'Maximum Exposure' award. They reached over 1,300 people through group viewings in school and through the use of social media. They also sent their film out to the local community, to engage a wider audience with engineering and research.
You can find the student films, together with free events-inspired classroom activities, here.
The RAE-funded Ingenious project was devised and run by 4science with the kind support of the University of Surrey, Cardiff University, University College London, the University of Leeds and the University of Southampton.
For more information: mark@4science.org.uk / 01273 930203.
Help develop STEM resources
Take part in research to help businesses like BP produce excellent STEM resources and you're in with a chance to win £500! The survey is open to STEM teachers of 11 to 16 year old students.
Examples such as Build a Pinhole Camera will excite pupils
You can also search for Resources by Age Range and Topic.
TechFuture Ambassadors: inspiring future tech talent
TechFuture Ambassadors are tech and digital professionals who volunteer their time in schools to inspire young people about the exciting career opportunities in tech. Why not share your enthusiasm for the digital world with students and teachers through fun and interactive activities?
There are 300 TechFuture Ambassadors across the UK, and we need more to get involved. TechFuture Ambassadors receive guidance on how to engage with schools, regular newsletters highlighting the different opportunities to get involved and access to industry-designed resources.
If you are an existing STEM Ambassador you can join this programme and add the TechFuture title to your profile.
For more information contact Julie, Feest Head of Strategic Partnerships, at julie.feest@thetechpartnership.com or on 07793 469683.
Tomorrow's Engineers - helping to create the next generation of engineers
STEM Learning Ltd is working with EngineeringUK, the Royal Academy of Engineering and the Professional Engineering Institutions to support the delivery of Tomorrow's Engineers, building on our extensive experience of engaging employers with education, including through the STEM Ambassadors Programme.
Tomorrow's Engineers is a national programme that offers additional regional-level support to business, further linking engineering employers with schools, helping create the next generation of engineers. By working with engineering employers regionally, providing a toolkit that includes engineering careers material, an evaluation framework and a database that maps this activity, Tomorrow's Engineers aims to give every 11-14 year old at least one engineering experience with an engineering employer to help them make the connection between their school work and career possibilities.
Tomorrow's Engineers seeks to address the engineering skills shortages that not only may affect the future success and growth of individual businesses, but also undermine the health of the UK economy. Independent analysis shows that, simply by coordinating employer efforts on a regional basis, the number of young people reached and inspired to become tomorrow's engineers could be tripled..
That's why STEM Learning Ltd is raising awareness amongst employers about the opportunity for them to participate in Tomorrow's Engineers, so that together we can develop and support an engagement programme that aims to inform and inspire young people, giving them up-to-date information on the broad range of engineering careers and of the many routes into engineering. This works with the STEM Ambassadors programme.
The Tomorrow's Engineers programme:
Supports engineering employers with a school toolkit, including careers materials
Provides a regional picture of engineering activity in schools, identifying gaps and enabling a targeted approach for engineering employers to influence an increased future engineering workforce
Provides an evaluation framework to measure the engagement activity to deliver maximum benefit to employers and to the schools and young people with whom they engage
The Darwin-Wallace Club at The Penarth Pier Pavilion
Charles Darwin (1809 – 1882) and Alfred Russel Wallace (1823 -1913) were two of the greatest naturalists our country has ever produced. Both had very close links with Wales. The Darwin-Wallace experience has been established in Penarth as a vehicle to inspire curiosity about Nature, and Evolution and to develop the skills of a naturalist in school pupils and their families.
The Penarth Pavilion Education Trust has recently received £47,000, over three years, to develop a Beach-Reach programme through the Darwin-Wallace Experience. This will involve pupils exploring animals and plants on Penarth beach, examining specimens in marine tanks and under the microscope, as well as carrying out experiments, in the education rooms at the pier and the Kymin. The Darwin-Wallace student and family club will evolve from this initiative.
Aim of the club. The Darwin-Wallace club will be an out-of-school facility for school pupils of any age, but particularly secondary school students, and their families if they wish, to participate in a natural history, science and engineering projects and discussions. These will give them opportunities to develop the skills of the naturalist, to carry out CREST projects, and to learn how curiosity about Nature has had a major impact on biological and medical science. It will also show how, through entrepreneurship, curiosity about Nature has created new businesses and opened up major new commercial markets.
There will also be a lecture programme by leading scientists and engineers, which will provide opportunities to learn about how they developed their careers.
The Club will be led by Professor Anthony Campbell FLS, FLSW of the School of Pharmacy and Pharmaceutical Sciences, Cardiff University and Scientific Director of the Darwin Centre, Pembrokeshire, who will develop a team of experts to support this initiative. The team will link closely with day-to-day activities coordinated by the education officer at the Pier Pavilion, Karen Rogers, and David Trotman.
Programme. The programme aims to expand the knowledge and skills base of school students. The programme will therefore have clear links to the GSCE and A level curriculum. It will also be a facility for students to carry out CREST projects, which will give them direct experience of scientific observations, experimenting, and developing and testing hypotheses. These projects will enhance their CVs, giving them the best chance of being selected to study at top Universities. The main focus will be on live organisms, but there will also be geological events, and the chance to look for, and examine, fossils.
There will be five components in the club programme: 1) Monthly evening lecture series; 2) Weekly club, with examination of live marine and other organisms in tanks and under the microscope, experiments, and question time fora; 3) Field trips in Penarth, and also other parts of Wales, including a glow-worm hunt in July; 4) Annual visit to the Linnean Society in London; 5) Annual project presentation day
The programme will be developed in collaboration with the Darwin Centre in Pembrokeshire, the Linnean Society, the Learned Society of Wales, and the National Museum of Wales. There will be an interactive web site through the Darwin-Wallace experience, and social media links set up so that members of the club can communicate interesting sightings and ideas on a daily basis.
Facilities available include: collecting materials; microscopes, with cameras; tanks; bat detectors; chemicals and other laboratory materials; identification books; computers; video camera; a small library of identification and natural history books.
Meetings. The club was launched on 6 May 2015, and meetings will be held every week on Wednesdays from 5.30 to 7.30 pm. There will also be the opportunity to have events at weekends.
Funding. No specific funding is required at present, as the club will be supported initially by the Darwin-Wallace experience. But some travel funds will be required for events outside Penarth. Once successful, the club will apply for grant funding through the Penarth Pavilion Education Trust from bodies such as the Linnean Society and the Wellcome Trust.
Adult Nursing Students opportunity
This year, the Welsh Government body for Workforce, Education and Development Services (WEDS) has asked Swansea University to increase its intake of Adult Nursing students by more than a third. This means that applicants are now far more likely to gain a place.
70 additional places are on offer for Adult Nursing BSc (Hons) degrees at both our Swansea Campus and Carmarthen Campus. Students can apply either direct to Swansea University or through UCAS Extra.
Raspberry Pi
The Raspberry Pi Foundation aims to raise the profile of computing across all STEM and creative disciplines.
Resources from the Raspberry Pi Foundation
The RPi Foundation has put together a series of resources to support those wanting to use Raspberry Pis in classrooms (or elsewhere). They might be particularly useful as Club projects, and would lend themselves well to STEM Ambassador club support.
Raspberry Pi Foundation outreach grants
The RPi Foundation operates an education fund that offers match-funding for projects that meet this aim. Projects do not have to involve Raspberry Pi computers, and grants are usually given in the region of £10,000 – 50,000, though projects of all sizes are considered. The Foundation will cover up to 50% of the total project cost, and will generally only fund organisations that are not-for-profit. Individuals are not eligible to apply.
Raspberry Pi donations
The Foundation also has a [very] limited number of Raspberry Pis they can donate free-of-charge. This might be a useful way of supporting a school for which the costs of setting up a club are prohibitive, though schools and organisations should demonstrate that they have made some moves towards raising funds before applying.
Royal Society of Chemistry outreach fund now open
The next round of the Royal Society of Chemistry Outreach Fund is now open for applications.
Through the fund, the RSC aim to encourage and support the development of projects that raise awareness of chemistry in people's everyday lives, and/or develop the science communication skills of those who are already highly trained in chemistry. RSC members or anyone else organising such activities are eligible to apply for financial support.
There are three categories of grants available:
Small grants – up to £2,000
Medium grants – between £2,000 and £10,000
Large grants – between £10,000 and £50,000
Applications are currently being accepted to all three funding categories. Find out more and apply here.
Edcoms STEM Ambassador videos
STEM and education specialists EdComs have developed seven videos which show STEM Ambassadors delivering activities in schools. The videos are designed to give STEM Ambassadors a picture of what is involved in supporting an activity. They were developed in response to feedback from STEM Ambassadors who wanted to accompany an experienced STEM Ambassador on an activity but weren't able to do this in person.
The videos are:
As well as the videos, EdComs' new training and support web pages for STEM Ambassadors contain information on training offers and guidance on working with schools.
New RCUK researcher case studies
RCUK's new research career case studies show researchers telling their own personal story of how they got involved in research, what it takes to be a researcher, and their rewarding experiences from their chosen career paths. The case studies are aimed at young people and highlight the opportunities research skills can give, not only in academia but also in the wider world of business, industry and commerce and cover a wide range of disciplines including arts and humanities; engineering; maths; biology; social sciences; and physics.
The case studies can be found at www.rcuk.ac.uk/careersinresearch. Please also see the press release for RCUK Careers in Research: www.rcuk.ac.uk/media/news/140520/.
The Rise of Lab Lit
English fellow and novelist Julie Maxwell charts the story of a small but growing genre of fiction called Lab-Lit.
We're familiar with the concept of science fiction, but what about science in fiction? Instead of futuristic speculation, current scientific knowledge and research developments have been featuring in novels that depict the world as we know it now.
Dr Jennifer Rohn, a cell biologist at UCL who has also published two novels about scientists, coined the term 'lab-lit' in 2001. It defines "a small but growing genre of fiction in which central scientific characters, activities and themes are portrayed in a realistic manner." Although it may include imagined scientific advances, the emphasis is on plausibility rather than sensationalism.
Ian McEwan's 2010 novel 'Solar' is an outstanding example of the genre. The main character, Michael Beard, is a Nobel Prize-winning physicist. Everyday life is also seen through a scientifically trained eye. Has the guilty pleasure of eating a packet of salt and vinegar crisps ("the actinic sting of these thirty grams") ever been so precisely evoked?
The small beginnings of lab-lit coincide with the complaint made 20 years ago by Oxford Emeritus Professor of English Literature John Carey: poets had been practically "science-blind" since John Donne, while his own students "seemed unaware… that the blood circulated round their bodies."
Careers in Optics – open students' eyes to the amazing world of vision
New Dimension workshops were created by leading organisations in the eye healthcare sector to encourage talented, scientifically-minded students to consider a career in optometry. A New Dimension workshop is more than a career talk: volunteers (mainly young optometrists) will take students on an exciting, interactive journey through the workings of the eye, eye health care, and the incredible world of illusion and perception. They will also find out what it's like to be an optometrist and the range of career opportunities open to them. Each one hour workshop has been carefully mapped to the Key Stage 3/Key Stage 4 curricula, both in terms of the biology of the eye and in the PLTS requirements for science at this level.
To find out more and to book a workshop, please contact teachers@newdimensioninoptics.org or visit www.newdimensioninoptics.org.
Grants now open
This aims to encourage and support the development of projects that raise awareness of chemistry in people's everyday lives or that develop the science communication skills of people who are already highly trained in chemistry. Royal Society of Chemistry members and anyone else organising such activities are eligible to apply.
There are three categories of grants available:
Small Grant Scheme – up to £2,000
Medium Grant Scheme – between £2,000 and £10,000
Large Grant Scheme – between £10,000 and £50,000
Ingenious is the Royal Academy of Engineering's grant scheme for projects that engage the public with engineers and engineering. Ingenious projects provide opportunities for engineers to take part in public engagement activities, to gain skills in communication and to bring engineering to the very centre of society. All Ingenious projects should engage the public with engineering while providing engineers with skills and opportunities in public engagement. The RAE welcomes proposals from engineers, universities, science and engineering communicators and engagement professionals, colleges and schools.
Funding is available from £3,000 to £30,000.
This scheme aims to encourage and support the development of projects that:
Raise public awareness of, and engagement with contemporary physics
Inspire and enthuse public audiences, especially those not previously interested in physics
Reach audiences beyond the classroom
Develop the science communication skills of individuals.
Grants are worth up to £1,500.
First Edition programme
EDT, the 2012 Winner of the National WISE (Women into Science and Engineering) Diversity Award, is looking for someone to develop a new activity for its First Edition programme.
First Edition offers 'hands on' STEM curriculum enrichment days aimed to inform, engage and inspire young people about the diverse courses and careers available to enable them to shape their own future choices. During the day, students work on activities where they design, build and test a model. The bespoke events are designed to encourage creativity and innovation through practical team based activities allied to extensive problem solving.
The activity should:
Be hands-on
Involve Design, Build and Test elements
Take between 45 minutes to 1.5 hours to complete
Use cheap reusable materials
Be suitable for students aged between 11-16
Be suitable for student teams of six to work on
Try to include at least two aspects of STEM (science, technology, engineering & maths).
EDT is a charity so it would be great if a STEM Ambassador could do this free of charge.; However, if this is not possible we can offer payment for developing the activity.
If you want to find out more about this opportunity please contact Devon Sturdy, Diversity Co-ordinator, at d.sturdy@etrust.org.uk. I look forward to hearing from you.
STEM Ambassador Resources from Practical Action
Power for the world
Power for the world is an outreach activity delivered by Engineers without Borders. You can request a team of engineering students to deliver as a workshop as you school by emailing makethelink@ewb-uk.org. Alternatively you can down use the resources on our website to deliver to the class yourself. Material include a PowerPoint, starter activity and all printed resources necessary to deliver an engaging 60-90 minute lesson. Pupils aged 7-14 find out about energy, differences in energy access around the world, and then go on to design and build their own wind turbine.
Who's most at risk?
Who's most at risk?… from natural hazards makes an excellent starter activity for pupils aged 11-18 years. Pupils take on a character role and find out what places them at risk from natural hazards such as flooding. The resource can be used flexibly to introduce how natural disasters affect people in Geography lessons or to introduce one of Practical Action's natural disaster related STEM challenges of Beat the Flood or the Floating Garden Challenge.
Yummy Yoghurt Makers
Yummy Yoghurt Makers is a new CREST start activity for primary pupils. Pupils find out how changing milk into yoghurt is a better way for farmers in Bangladesh to make money, then they make different and test different yoghurts themselves.
Global learning in the UK science curricula
Global learning in the UK science curricula documents are now available for England, Scotland, N. Ireland and Wales. The documents identify specific topic within the science curricular for ages 7-13 which can be taught through a global lens, and highlights suitable Practical Action resources.
Delivering technology/computer science activities in schools
The TCS STEM Ambassador resources are now live and available to download directly from the STEMNetworkingResource Bank. These resources are aimed at supporting STEM Ambassadors in delivering technology/computer science activities in schools. There are three activity resources:
Spreadsheets: Super Villains activity – using spreadsheets to make comparisons
Databases: What sort of databases do social networking sites use?
Programming: How do computer characters find their way around?
Looking for STEM Ambassador Engineering resources?
These resources have been published in response to the worrying facts that:
The UK only produces 50% of the engineers we require, and
We have the lowest female engineering population in Europe.
The resources are endorsed by professional institutions and are designed to be useful for careers events, talks and ice breakers: www.theguardian.com/teacher-network/teacher-blog/2013/nov/25/engineering-how-teach-careers
Big Ideas Wales
There is a section on the Big Ideas Wales website which outlines the teaching resources available. The curriculum materials are for young people aged 5-7, 7-11, 11-14 and also 14-19 learning pathways and key skills and 16-19 Welsh Baccalaureate.
Nature's Work events
Nature's Work is located in North West Wales providing a range of outdoor learning courses in science and geography for school groups. Our teacher training programmes develop the use of the outdoor classroom. We are enable outdoor learning. We have also been instrumental in the development of the Environmental Learning Cards. We can offer a comprehensive teacher training package upon request.
There's more about the following courses at www.natureswork.co.uk/professional-courses/courses.
[Capture] Snowdonia. This day is a basic introduction to landscape photography. It will focus on mastering and understanding composition, such as using the rule of thirds and leading lines. The course will also cover bracketing for high dynamic range, long exposures, mastering light and using filters.
Hedgerow Harvest. Join us on stunning country walks, where you will be gathering the harvest that the hedgerow has to offer, then turning it all into a range of foods to excite and delight in a professional Kitchen. Residential and non-residential options.
Introduction to Bushcraft
Plants of the Mountain Environment
Environment for Mountain Leaders
Conservation of the Mountain Environment
Glaciation of North Wales