The See Science Team
Director  Cerian Angharad is an experienced, qualified science teacher with many years of professional experience in formal and informal science education. Profiles of all other consultants working with See-Science are available.
The strength of See Science lies in the company staff and consultants, who have many years experience of working in the field of education and delivery of enrichment activities. In addition, the wider education network in Wales already knows the company's products and services.
The Management Team
Cerian Angharad BSc CSciTeach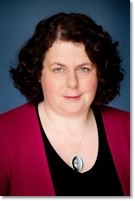 Cerian Angharad cerian.angharad@see-science.co.uk has been a science teacher since 1993. Her experience includes 12 years as Head of Physics in a Welsh medium comprehensive in South Wales.
Cerian's first degree is in Physics from Cardiff University and she completed a CPE course in Law at the University of Glamorgan before embarking on a PGCE course at Aberystwyth University. She has been a keen supporter of the Institute of Physics throughout her career and has been a Teacher Network Coordinator for the Institute of Physics since 2004.
She has experience of organising successful teacher conferences on behalf of the Institute of Physics in Wales as well as practical workshops and events for schools across the Region. She has been involved with the Association for Science Education for many years and has represented Wales as a Field Officer since 2004 organising a wide range of events for science teachers in Wales. She has worked extensively with PGCE institutions across Wales and beyond providing practical workshops and support for the students.
Cerian-co founded See Science in 2010 with Liz Terry. Since then, See Science has worked in successful partnership with many organisations across the UK, including the Society of Biology, The Royal Society of Chemistry, National Museum of  Wales – Amgueddfa Cymru and Primary Science Teaching Trust.
Support Team
Sian Ashton sian.ashton@see-science.co.uk is responsible for See Science's administration and promotion of the STEM Ambassador programme. Her motivation for this role is first hand evidence of the transformative results in successful STEM engagement with young people, having experience of both a professional STEM career and the world of science communication. Sian was an employee in the world of international industrial pharmaceuticals for 20 years. Graduating from the front line of manufacturing research products for Amersham International she was engaged by a leading science centre as a Presenter Trainer Evaluator of schools and public programmes. During this time she supervised the training and delivery of programmes ranging from Foundation Phase schools programmes to practical laboratory workshops at Advanced Level. She was the coordinator of the Nuffield Foundation Science Bursary Scheme in Wales, planned Community Outreach events, CPD training sessions for teachers, and initiated quality control and continuous improvement of staff competencies and programme content.

Llinos Misra llinos.misra@see-science.co.uk joined the team at their Cardiff office in January 2017. She is managing the CREST Awards across Wales. Llinos has a varied background having worked in the chemical industry, in schools and in science communication. She graduated in 1990 with a degree in Chemical Engineering and worked as an engineer for five years before gaining a PGCE in secondary maths. She then worked across the education sector, including in secondary and primary schools as well as teaching Basic Skills to Adults. Most recently, Llinos spent eight years working at a leading science centre where she was involved in the delivery of a wide range of educational programmes for school and public audiences of all ages. For the last three years she has helped develop new shows and workshops, trained others in delivering these and regularly communicated with teachers on how to link them to their classroom activities.

Paula Gibbons paula.gibbons@see-science.co.uk has been working for See Science since 2011 as a secretarial assistant and part of the STEMNET Regional Team. She has wide experience of secretarial and administrative work in a variety of contexts.
Regional Team
In addition to the management team we have a team of consultants and experienced part-time teachers across Wales who have an in-depth knowledge of their local area and are able to provide the support that is required at local and regional level.