See Science products and services
Development and delivery of education and public engagement projects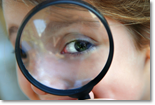 We specialise in developing education and public engagement projects and programmes in science, technology, engineering and mathematics (STEM). We work closely with the Science Network in Wales so that we can deliver the support that schools in Wales need. We have confidence that we can reach out to all learners and offer valuable support to educators at a national and regional level. We provide a wide range of programmes for young people of all ages to give them exciting and rewarding experiences in the STEM subjects and inspire them to consider careers in these areas.
Working in partnership

We aim to work in partnership and in collaboration with other organisations across Wales and the UK to help us facilitate innovative and pioneering initiatives rather than duplicating work that is being done by others. We will always encourage the development of links with business and industry in order to enrich the learning experience for pupils and support the delivery of the curriculum in schools.
Professional event management
Our event management experience ranges from small conferences to large roadshows. We are able to deliver events bilingually within budget.
We are also able to assist with the planning of Careers Fairs, Open Days and Transition Days.
Facilitation of meetings, discussion events and consultations for external clients
We will focus on creating initiatives to support businesses in Wales and help them to build the bridges in order to strengthen the connections between business, schools and the local community.
Research and evaluation
We have experience of conducting detailed audience pre-research for the development of projects and resources and conducting evaluations and scoping studies for external clients within the STEM community.
Resource writing and production
Supporting and enhancing science and technology education through the development of educational resources and Continuing Professional Development (CPD) materials for use by teachers through the medium of Welsh and English.