News: Competitions

Competition suitable for secondary schools.

Competition suitable for primary schools.
Calling all schools: 'What a Waste' poster competition is now open!
What a Waste is a simple and exciting way to get involved in National Science & Engineering Week (15-24 March) and we are providing lots of extension ideas for running waste-themed activities in schools to make your lesson planning easy. More…
Prizes include two Leapfrog Leappad 2 tablets, two Kindle Fire HDs with vouchers and the overall winner will also win a day of outreach from the Science Museum for their school.
Competitors will need to explore ideas around sustainable resource use and to use their imagination to create an original design that reduces waste by recycling or reusing materials and/or prevents/reduces new waste being created.
STEM Clubs at the UK Big Bang Fair 2013
School STEM Clubs are invited to nominate themselves to attend the UK Big Bang Fair in London in March 2013. Any Club can apply – they don't have to be a member of the STEM Clubs network or any other Clubs scheme. The Big Bang's Clubs Working Group will be looking to select a mixture of Clubs that covers a range of ages, schools types, disciplines, exhibition activities, etc. All STEM Clubs will be encouraged to plan activities for their stands which will engage and enthuse the Big Bang's visitors. Please forward this information onto your schools as we would really like to see a good turnout. Information and the application form are available on the Big Bang website: http://www.thebigbangfair.co.uk/stemclubs/.
2013 Schools Poster Competition – Copper in Our Daily Lives
Design a poster that will appeal to a target audience of 11-16 year olds, highlighting the vital role copper plays in our daily lives, and the properties that make it so beneficial. www.schoolscience.co.uk/competitions.cfm.
IMaST competition
TPS Publishing Ltd and the Centre for Maths, Science and Technology at Illinois State University challenge you to enter our competition, with a prize of £250 of STEM resources for your school or STEM Club. www.schoolscience.co.uk/competitions.cfm.
Odysseus Competition
Odysseus contest is a pan-European competition aimed at pupils 14 to 18 years old from schools around the European Union. The contest is designed to challenge talented young people on the themes of Solar System, Spaceship global cooperation and Co-evolution of life. www.schoolscience.co.uk/competitions.cfm.
The Big Science Challenge
Do you teach in a secondary school in the UK or the Middle East? Then enter our exciting competition and you could win a trip to London or Dubai for you and your students. The Big Science Challenge was created by the British Council and Rolls-Royce. Find out more about the competition and get further guidance and support go to http://schoolsonline.britishcouncil.org/the-big-science-challenge/resources.
Win a Cochranes' Telurium in this 50th Anniversary competition
Cochranes is celebrating its 50th anniversary this year. As part of the celebrations, one lucky school will win an Orbit Tellurium 2. More… www.cochranes.co.uk/competition.asp.
Cracking Ideas Competition
The Intellectual Property Office (IPO) has launched this year's Cracking Ideas competition and is inviting children (4-16 year olds) to use their creativity to invent a special space-themed gizmo or gadget. Twelve regional finalists in different age-groups will be named Britain's youngest innovators, from which three national winners will be crowned Cracking Ideas champions for 2013. The Cracking Ideas competition is headed by Aardman's inventive duo Wallace & Gromit and aims to engage young innovators, encourage creativity and raise awareness of intellectual property rights. The competition runs until 30 April 2013 and further details are available at www.crackingideas.com/competition.
Faraday Challenge Days
Free STEM Activity days in your school or college. The Faraday Challenge Days are one day activities, designed for six teams of six students aged 12-13 years, delivered in your school by the IET. Apply now to host an IET Faraday Challenge Day art your school. For more details go to the IET Faraday website.
FIRST LEGO League
Can FIRST LEGO League teams improve the quality of life for seniors by helping them continue to be independent, engaged, and connected in their communities? In the 2012 SENIOR SOLUTIONS Challenge, over 200,000 children ages 9 to16 from more than 60 countries will explore the topic of aging and how it may affect a person's ability to maintain his or her lifestyle – solving issues like getting around, keeping in touch, or staying fit. Teams will also build, test, and programme an autonomous robot using LEGO MINDSTORMS® robot to solve a set of missions on an obstacle course. More… http://firstlegoleague.theiet.org.
The Four Nations Maths Challenge
Our previous maths events have proven that competition is a great way to focus on numeracy and mathematical achievement in schools – it will create an amazing buzz around maths in your school. Schools taking part in last year's maths competitions saw an average improvement of 33% in student attainment, just over the span of the short events.
Registrations are now open! More information at www.fournationsmathschallenge.co.uk.
ODYSSEUS project
Odysseus is a pan-European scientific contest for young people (between 14 and 18 years old) focused on three themes: solar system, spaceship – global cooperation, and co-evolution of life. The participants will have to create a collaborative team with up to 5 members, under the supervision of a teacher/mentor, to design and demonstrate an innovative project. Projects will be selected at the national level (one per theme per country) to compete at the European level. The 3 best teams in each theme will be invited to a final event for the presentation of their project and the awards ceremony, including a trip to ESA/ESTEC in Noordwijk (NL).
If you are interested in taking part find out more at www.odysseus-contest.eu.
Woodland Trust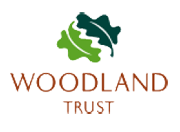 This is a good website with activities and competitions.
Suitable for children under 13.
Join the nature detectives CLUB – only £12 for a whole year of adventures
350+ activities – get weekly wildlife challenges, a giant wall chart and stickers, plus activity packs in the post – perfect for inquisitive young explorers.