CREST Award schemes for schools in Wales
New CREST registration process
From Monday 24 April 2017 all new Discovery and Bronze registrations should made through the my.crestawards.org platform.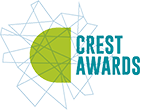 Schools and colleges across Wales are being actively encouraged to participate in the national CREST awards to stimulate interest in science and boost the numbers of young people taking science related subjects.
CREST (CREativity in Science and Technology) is Britain's largest national award scheme for project work in the STEM subjects - Science, Technology, Engineering and Maths - and brings science to life by offering young people aged 11-19 opportunities to explore real world projects in an exciting and innovative way.
The CREST Award programme is run by the British Science Association – through the National Science Academy - to co-ordinate and increase activities in Welsh schools. To find out more, email enquiries@see-science.co.uk. There's more information on the CREST website.
The CREST Awards are ideal activities to carry out during British Science Week and in STEM Clubs. The Discovery Award also lends itself well to transition phase classroom activities. For further information about the CREST Award Schemes in Wales and registration contact us, the Local Coordinator for the CREST Award Scheme, at enquiries@see-science.co.uk or phone Llinos Misra on 02920 344727.
Funding for CREST in Wales – registration FREE until March 2018
The Welsh Government, through their National Science Academy has decided to continue to support the CREST Awards (secondary) in Wales – until March 2018 all CREST registration for Welsh pupils will be FREE. This greatly enhances the scheme's presence in Wales, building on recent successes and providing further STEM-related opportunities for young people.
This funding complements the ongoing CREST Star (primary) project in Wales, which is being made more accessible through a project that includes the translation of back-catalogue activities and resources.
Subsidised registration costs
The subsidised prices in Wales for the academic year to March 2018 are:
| | Schools in Wales (per pupil) | Schools in the rest of the UK (per pupil) |
| --- | --- | --- |
| Discovery | FREE | £3.00 |
| Bronze | FREE | £5.00 |
| Silver | FREE | £10.00 |
| Gold | FREE | £20.00 |
Further resources and materials translated in Welsh
The new versions of the CREST profile forms will be translated into Welsh and a new bilingual certificate will be reinstated. Other relevant materials will also be translated.
CREST Awards and CREST Star Investigators
The British Science Association CREST Award schemes aim to inspire and engage pupils in Science, Technology, Engineering and Maths (STEM). The nationally recognised CREST award schemes include:
CREST Awards (11-19 year olds)
CREST Star Investigators (5-12 years)
CREST Awards (11-19 year olds)
CITB CREST Awards video

One of our partners, CITB (Construction Industry Training Board), have released a film which follows an all-girl school in Bath doing their Bronze CREST Sustainable Communities Award – from the construction site visit at the start of the award to receiving their certificates once they have achieved the award. CITB are really keen to get more schools/colleges/employers involved in the award: if you would like more information please get in touch with maria.osullivan@citb.co.uk.
CREST and the Duke of Edinburgh's Award Scheme

CREST is now eligible to use towards the skills section of the Duke of Edinburgh's Award, and we are now actively promoting this link. You can read more about how the awards overlap here and you can download the leaflet by right clicking here.
CREST Awards are extremely flexible – they can link into work experience placements, after-schools clubs or several linked schemes. Some projects might be done in one day – others over several months. Students can investigate or design and make, research a subject, or design a science communication project.
There are four levels of CREST Awards: Discovery, Bronze, Silver and Gold. The differentiated levels enable youngsters of all abilities to experience positive achievement in Science, Technology, Engineering and Maths (STEM) and cover many of the required key skills in the process.
CREST Discovery Award
CREST Discovery Award is a new CREST Award aimed at young people aged 11-14 and is ideal for collapsed time-table days. The Award recognises quality science, technology, engineering and maths (STEM) project work that is done over a short period of time (typically a day).
For students, CREST Awards are a tangible recognition of success. They can be included in personal records of achievement – and used to enhance applications to universities, colleges and potential employers.
CREST Star Investigators (5-12 years)
CREST Star Investigators is a UK-wide award scheme that enables children to solve scientific problems through practical investigation. The activities focus on thinking about, talking about, and doing science. They are designed to be used primarily outside of class time (eg in a science club), though some are suitable for use in the classroom. You can find out how to run a CREST Star Club at your school at www.britishscienceassociation.org/creststar
CREST Star Investigators has three awards: Star, SuperStar and MegaStar.