See Science
A dynamic, independent educational and enrichment consultancy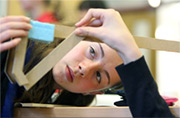 See Science is committed to supporting STEM (Science, Technology, Engineering and Mathematics) delivery across the whole of Wales to all to schools, FE colleges and HE Institutions.
We offer a range of products and services that support the teaching and learning of STEM subjects in Wales within a real world context.
STEMNET Advisory Service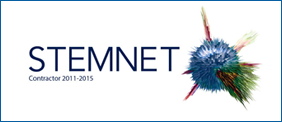 See Science is your STEMNET contract holder to manage the Schools STEM Advisory Network and for the local management of the STEM Ambassadors Programme for Wales.
We keep schools in Wales informed about high-quality activities that they can access to enrich and enhance the STEM curriculum and enable them to use a range of STEM Ambassadors, so that teachers can incorporate into their teaching exemplary links to the world of work.
STEM Ambassador programme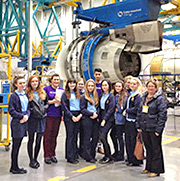 Anyone over the age of 17 with skills or interest in Science, Technology, Engineering and/or Mathematics (STEM) can register as a STEM Ambassador. The most important quality for a STEM Ambassador is to be an enthusiastic and positive role model for STEM subjects and STEM-linked careers. STEM Ambassadors not only inspire young people; they also support teachers in the classroom by explaining current applications of STEM in industry or research. STEM Ambassadors are of all ages and backgrounds and represent more than 1,500 different employers.
If your school is planning an event or a project, a STEM Ambassador may be able to provide support, ideas and other types of input. To request an Ambassdor, just complete our online STEM Ambassador request form. We will then add your request to the Ambassador requests web page and to the STEM Ambassador e-newsletter.
Teacher information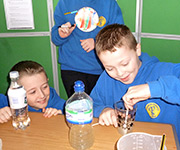 The dedicated teacher section of the See Science website includes pages on educational opportunities, events, resources, news, funding, grants, competitions, science schemes and more. We also send out regular e-newsletters to primary and secondary schools across Wales, in both English and Welsh.
CREST Awards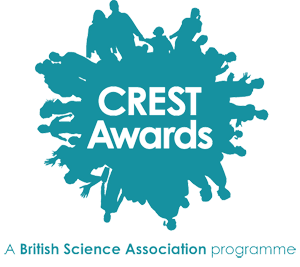 See-Science organises and administers the British Science Association CREST Awards in Wales. We provide expert guidance throughout the scheme - and help you register. The post of British Science Association Regional Officer for Wales is held by See Science.
STEM Clubs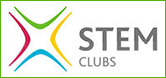 STEM Clubs are a powerful way to engage school students with STEM subjects and can be fun and fulfilling for both student and club leaders. See Science is the Regional STEM Club Contract Holder in Wales.